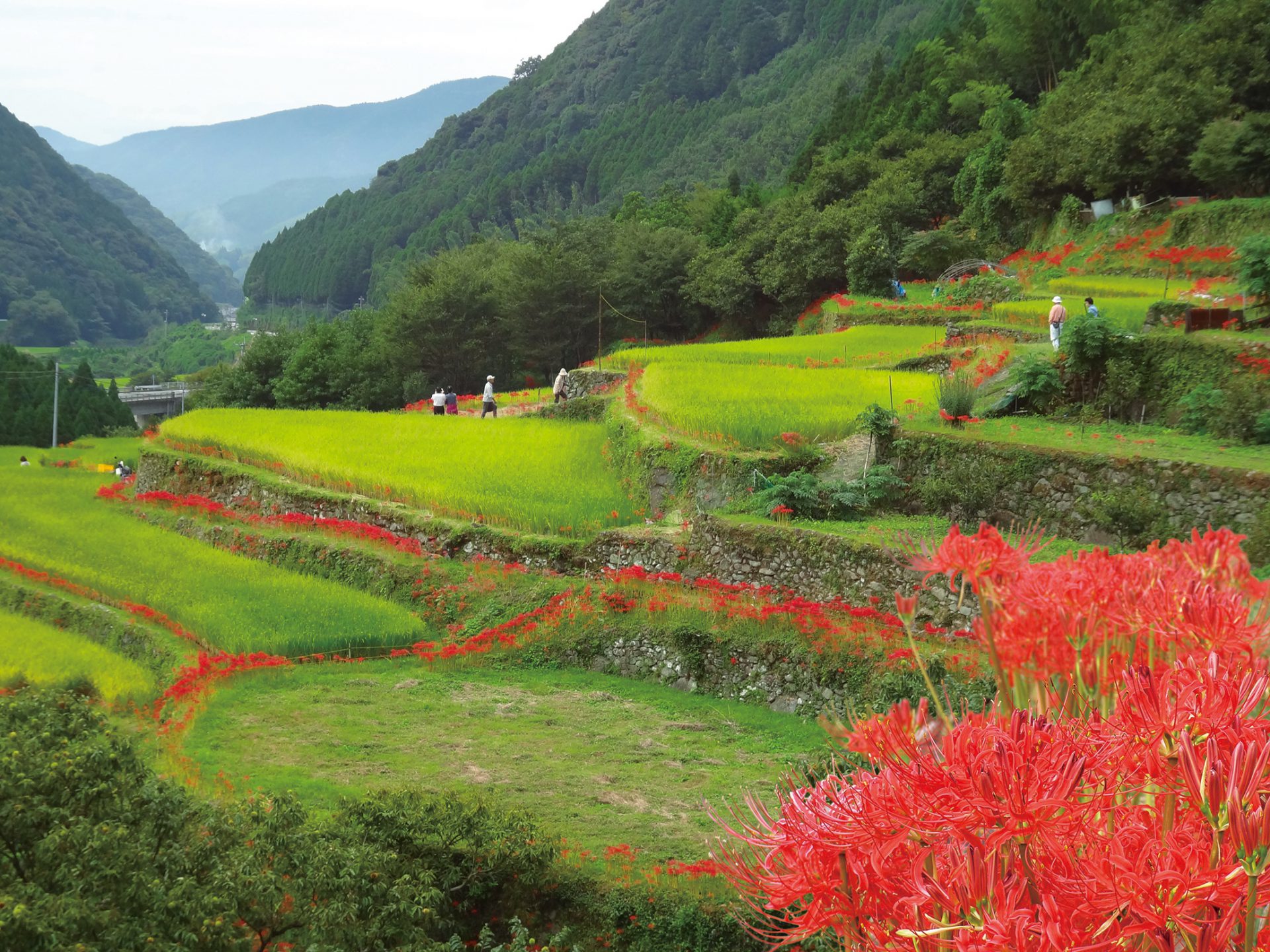 [the recruitment of participants end] Enjoy autumn Yamaga; "Tanada contact sight-seeing tour!"
From 09:00 to 17:00
Rice Terraces of the guard station others
Quite popular plan annual every year!
It recruits participants of bus tour to investigate autumn of Yamaga including Japanese Tanada 100 selections "Rice Terraces of the guard station".
<tour name>
Tanada contact sight-seeing tour
<tour schedule>
Guard station course (place / Yamaga-shi) Sunday, September 17
60 number of 80 offer number of people (object: more than primary schoolchild) smallest running staff
<main contents>
●Tanada walk, explanation ●Lunch (local home cooking) ●Kikuka Onsen bathing
<departure, dissolution>
Starting /9:00 dissolution /17:00 place / Kumamoto Station (reception desk, departure and arrival)
<entrance fee>
More than junior high student 2,500 yen (primary schoolchild 1,500 yen) ※Tax-included
<closing date>
It must arrive by Friday, September 1
<offer essential point>
①Full name, address, phone number of representative
②The participation number of people
③Full name, sex, age of all the participants
※After filling out the above, apply by email, FAX, postcard.
Sightseeing in postcard / 〒 861-0406 2065-1, Kikukamachishimouchida, Yamaga-shi aira is addressed
FAX/0968-48-3744
Email /aira@ruby.ocn.ne.jp
<inquiry, application>
Sightseeing in aira TEL: 0968-48-3888
※In the case of a lot of applicants, it becomes lottery.
※Result of the results of an election and transfer method of entrance fee, detailed document of tour are sent beforehand.
※A content of tour may be changed by weather. In addition, please note that you may be called off by typhoons.
Sponsorship: Guard station Tanada maintenance meeting (Kikukamachi, Yamaga-shi)
Event information
The site
Kikukamachiyatani, Yamaga-shi
Rate
More than junior high student 2,500 yen (primary schoolchild 1,500 yen) ※Tax-included
Contact
Sightseeing in aira
TEL: 0968-48-3888
Site Map