Art of light to shine in in the summer at night of Yamaga.
Yamaga garden lantern Festival
One of the best summer feature "Yamaga garden lantern festivals" in Kyushu coloring the whole town of Yamaga by fantastic light.
Women dressed in yukata which advocated gold garden lantern to head dance on the investigation of "yoheho clause" that relaxed atmosphere drifts elegantly, and they dance.
Two days to enjoy superb view which ancient cityscape and light weave. Please be fuddled with to the full.
Origin of Yamaga garden lantern Festival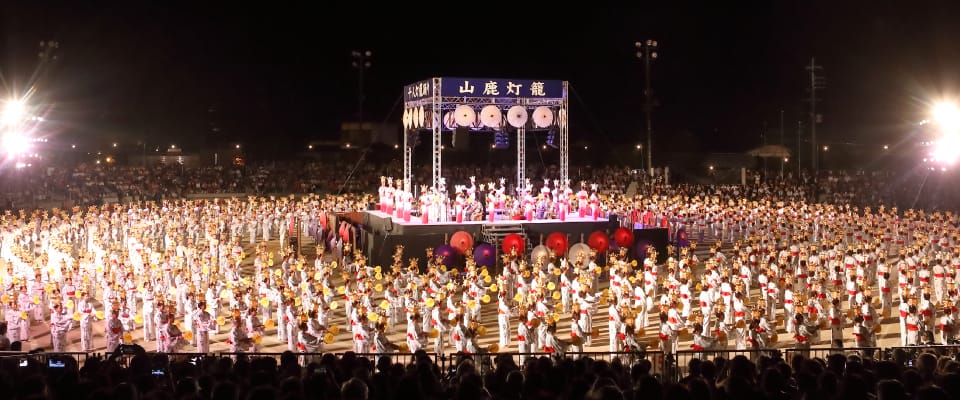 Traditional craft of Yamaga made only with Japanese paper and paste, "Yamaga garden lantern."
In the origin, we come from that country women of Yamaga raise torch and greeted Imperial tour of the twelfth Emperor Keiko that ahead was blocked by deep fog safely.
Thereafter country women worship the Emperor to temporary palace trace (current Omiya Shrine), and what we came to give to light is considered to be opening every year.
When it was the Muromachi era, we changed figure to paper gold garden lantern, and "Yamaga garden lantern dance" that woman who raised gold garden lantern to head danced and danced was born, and 1,000 garden lantern dances to be able to be also known as pronoun of festival were born afterwards.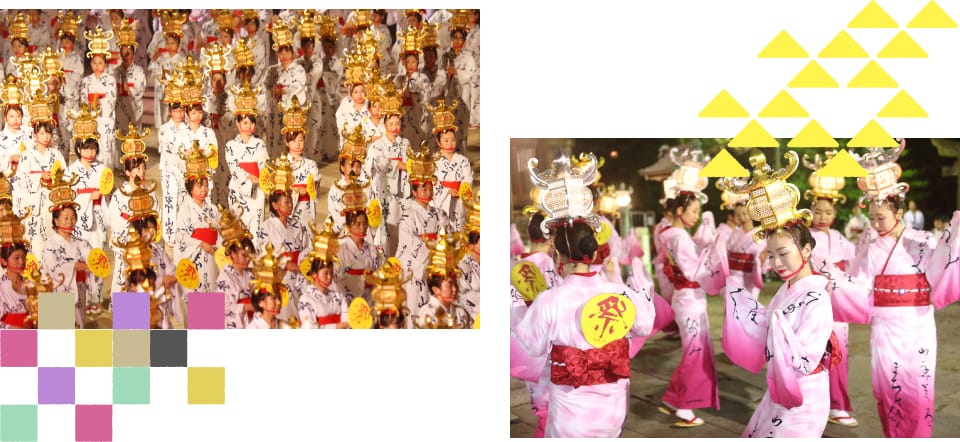 Art Yamaga garden lantern of noble Japanese paper which is over time, and breathes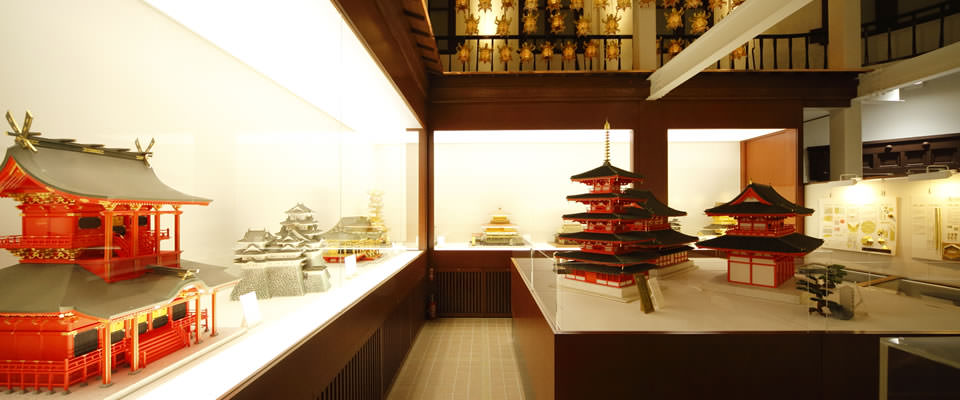 Tradition craft which Yamaga garden lantern handed down from the Muromachi era does not use tree and nail, and is manufactured only with paste and Japanese paper of making paper by hand. It is made with shrine-style, room, and, including famous gold garden lantern, there are various styles including castle structure and is expressed all precisely by hand. It is said that how to make includes consistent inviolable rule.
With inviolable rule for making garden lantern
We do not use tree and metal fittings at all and are made only with Japanese paper and a little paste.
Up to pillar and crosspiece of shoji, we finish each part in cavity. It is that purpose that is surprisingly light.
Buildings devise at original dimensions, and they are made not simple reduction miniature to express beauty and force as garden lantern.
Master of garden lantern
We cannot talk without "master of garden lantern" in talking about Yamaga garden lantern. Production technology of Yamaga garden lantern is inherited for a long time by master of this garden lantern, and it has been handed down in the present age.
Training ten years or more is told with need to become full-fledged garden lantern teacher and are the severe world needing high technique and mastery of skills.
About 30 garden lanterns which is dedicated to garden lantern Festival now. Days when we receive purification by production start festival of Omiya Shrine of April and cannot pull breath until purge and garden lantern festival in August with the body continue.
We received request for production, and we competed and delicacy was not to be removed from the premises in the house, and, as for the master of garden lantern, have been inherited as mystique of the master and pupil succession from generation to generation once by wealthy merchant said to be the gentlemen in the town block without regretting trouble. By the skill of artisan built delicately by such craftsmen, we can arrive at wonderful art of these days.
Tradition is continuing being followed every day now by nine masters of garden lantern. A lot of masters of garden lantern for women play an active part now and, for reliable craftsmanship and disposition that we made use of the delicate sense in, record new wind on the making of garden lantern.
You can look at these beautiful garden lanterns in Yamaga lantern museum, Omiya Shrine, lantern.
yoheho clause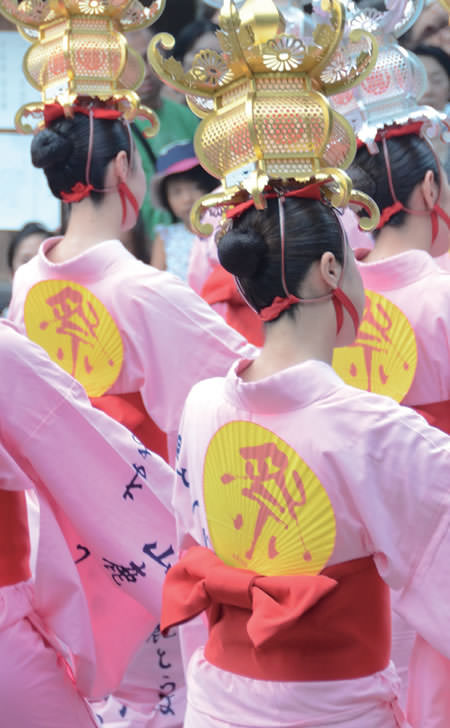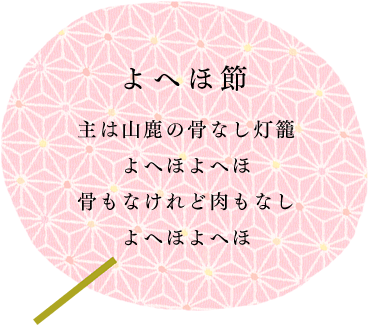 What sing by Yamaga garden lantern Festival, and is danced "yoheho clause."
As for the sung lyrics, was adapted a play now in 1933 by Ujo Noguchi, and original song is lover's tryst of man and woman……Folk customs that called, and sang go io were-style.
About the etymology of "yoheho", there is theory which might have come from "+ ho to drunkenness", and, at time when "ho" promotes anything to another person peculiar to Higo dialect, attract mind of partner; will recommend liquor to have a meaning.
From this, originally this song seems to have been sung as party, so-called room song. In other words, on seeing this dance "drunkenness as for you is said that is nuance such as hora".
About Yamaga garden lantern Festival 2020 cancellation
Because health, ensuring safety of participant and visitors was difficult in the current situation, and there was concern to be connected to nationwide infection spread while we could not foresee convergence of new coronavirus infectious disease in Yamaga garden lantern Festival executive committee, it was decision of distress, but decided cancellation of "Yamaga garden lantern festival" that planned holding on August 15 and 16.
In addition, we take infectious disease precaution such as limiting eligible people and, about Shinto ritual including the "matter of konhei" "dedication garden lantern", will carry out.
May 15, 2020
Yamaga garden lantern Festival executive committee
TEL: 0968-43-1579 (the secretariat: Yamaga-shi business and industry sightseeing section)
Recommended model course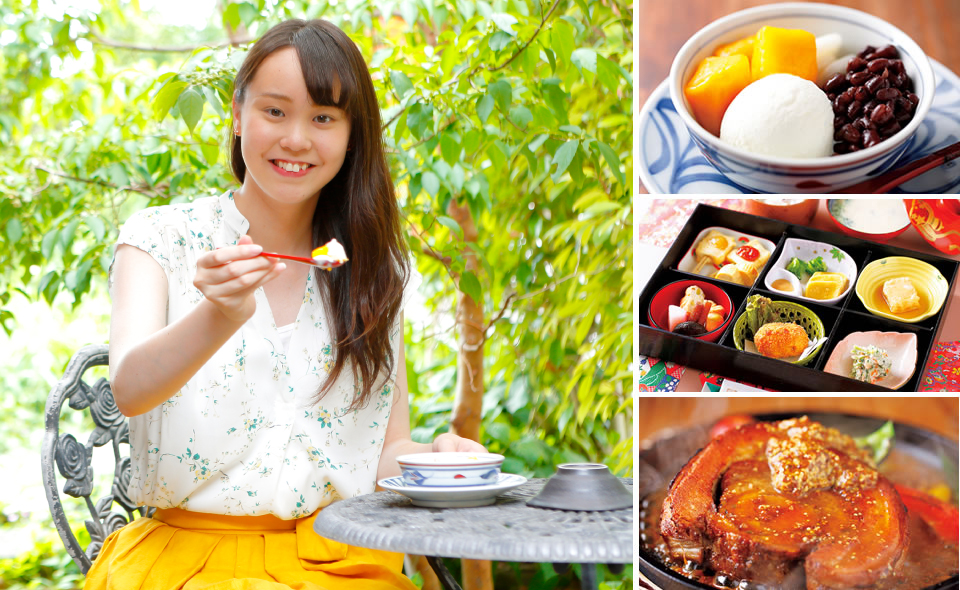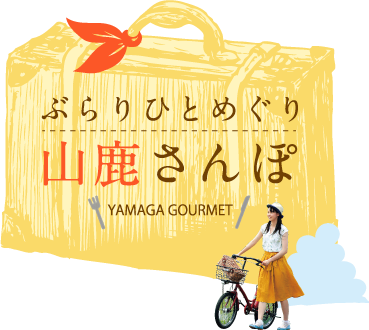 Cycle Yamaga takes a walk aimlessly
Commencing with "Yamaga garden lantern festival" that has been inherited as culture of Yamaga,
A lot of places where Yamaga can rediscover charm saying "there was here!"
We touch culture of delicious gourmet and Yamaga and,
We thought about plan to be able to enjoy new photogenic encounter.