Yamaga play experience vol.1
chibusanobusannaitotsua
chibusan ancient tomb which is famous nationwide as ornamental tumulus where we are made in the sixth century, and various design paintings were described in in stonemason form. It is got close as "God of milk" in hometown from place where design is similar to the breast of woman. It is the design world of the ancients that spreads through the other side of severe iron door. With helmet and flashlight, it is Yamaga style that flocks in night tour for explorer feeling!
The date

Fourth Saturday of from March to December
 ※Night tour is stopping now as internal visit of chibusan ancient tomb is stopping.
  We report once it's been decided at resumption time.

●Start time●
From April to September 19:30-20:40
From October to December 18:30-19:40

※There is reservation-response/rainout/minimum running number of people

Rate

One: Adult 1,200 yen (tax-included), 600 yen (tax-included) younger than high school student, non-school children for free

mongo

Tourism association of Yamaga hot springs
[TEL] 0968-43-2952
※On the day making a reservation accepts reservation by/space situation the day before until 15:00 until 17:00.
TEL 0968-43-2952
Program introduction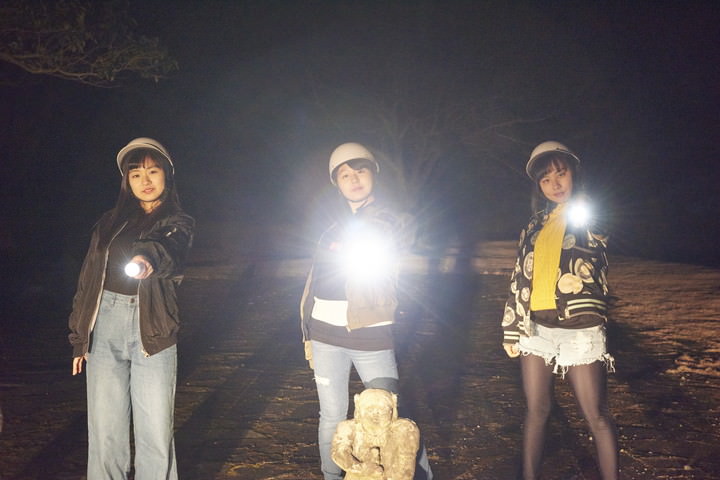 We register at Yamaga city museum parking lot
Finish acceptance ten minutes ago.
We confirm the equipment (helmet, penlight). Let's hear instructions and explanation well.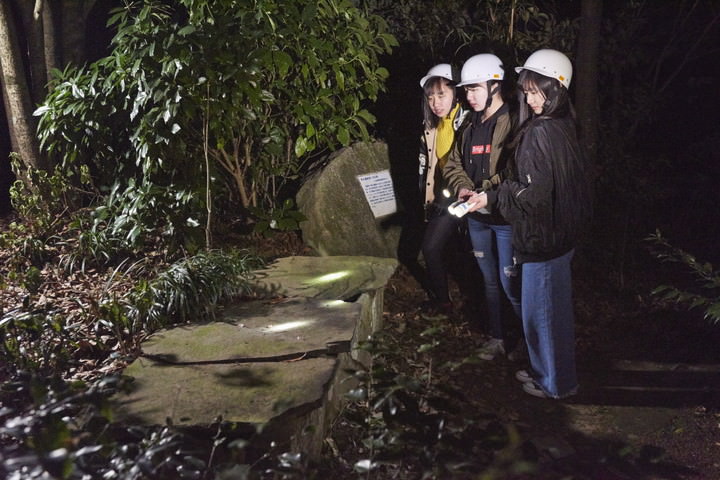 Sarcophagus
Genuine sarcophaguses are scattered. Are you found how many?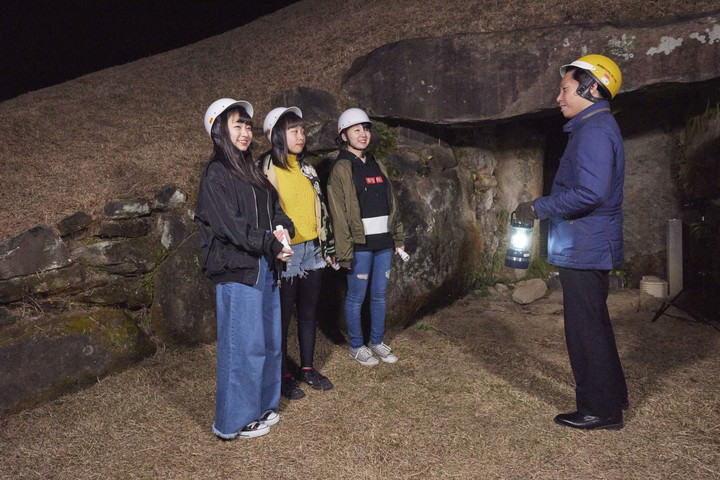 We learn of sun ancient tomb
It is round burial mound with breakwater made in the late sixth century. As for plopping itself down on day when it was fine, and looking at star. ※For collapse caused by Kumamoto earthquake, we cannot enter the ancient tomb inside now.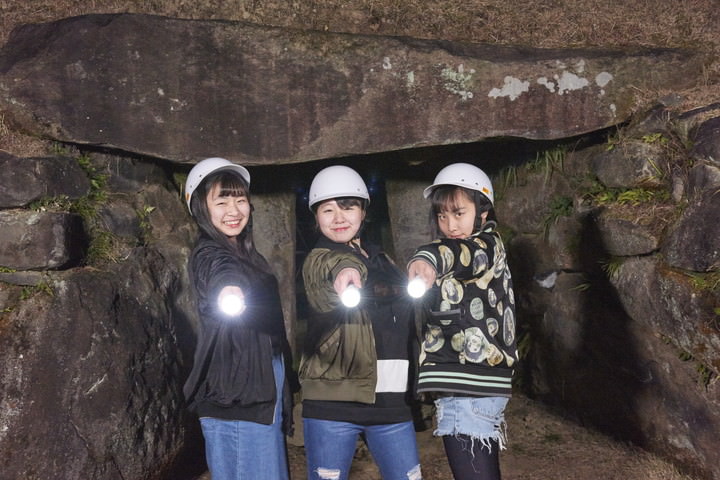 Photography
We enjoy photography every point.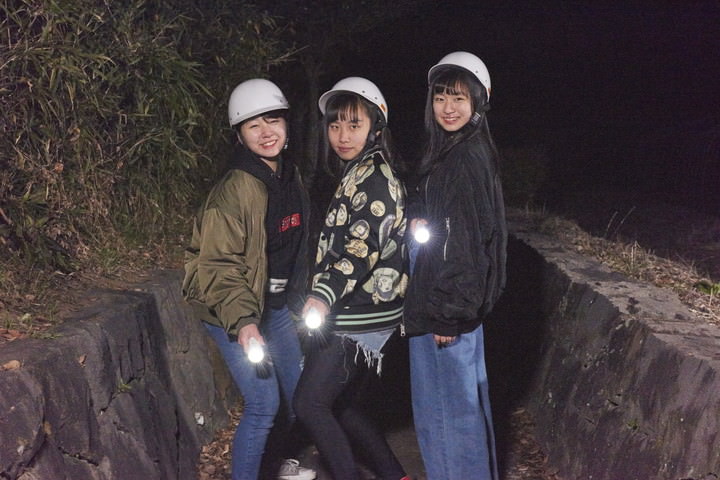 Darkness
The area is pitch-black. We sometimes turn off light, and let's enjoy darkness.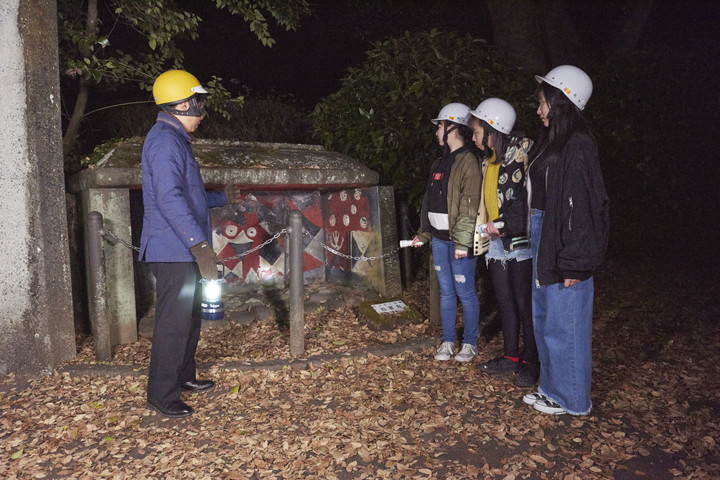 We learn chibusan ancient tomb
In front of replica, we will study state in contained chibusan ancient tomb well from now on.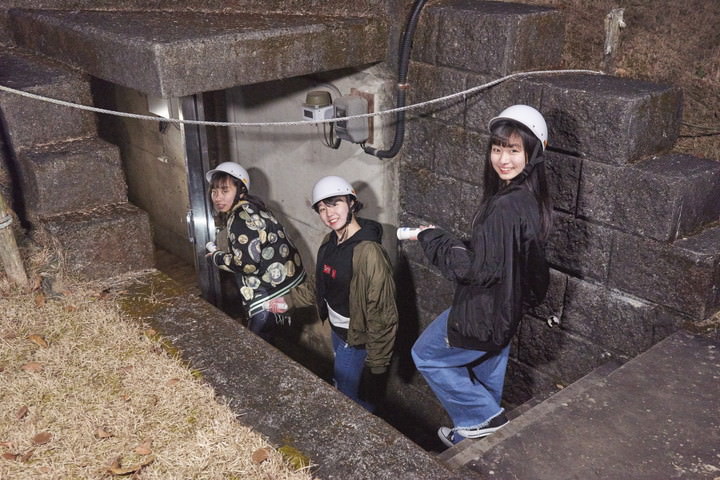 To chibusan ancient tomb, the inside
We are prohibited from shooting after this. Through corridor to burial mound. Please enjoy genuine force.