Yamaga play experience vol.1
Garden lantern hot spring table tennis
Country-designated traditional craft, Yamaga garden lantern which was made only with Japanese paper and paste handed down from the Muromachi era. It is Yamaga style that we advocate representative "gold garden lantern" to head in that, and, moreover, we use "the next people tan-painted round fan" of Yamaga-shi, Kamotomachikutami (kamotomachikutami) to reach from the early days in the Edo era as a substitute for racket, and play table tennis! In others before wooden hot spring "Sakura-yu" largest in Kyushu, iza plays!
The date

It is held every day
(there is stop by rainout/convenience)

Rate

One: 500 yen/15 minutes (tax-included) ※To four people

mongo

Yamaga-shi area promotion public corporation
Sakura-yu tourist information center
[TEL] 0968-43-0111
Acceptance occasional to 9:00-16:30
TEL 0968-43-0111
Program introduction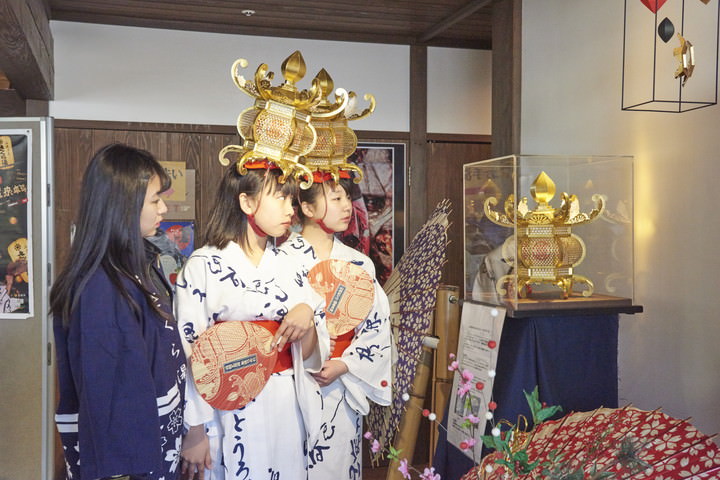 We learn folkcraft
We study Yamaga garden lantern & next people tan-painted round fan.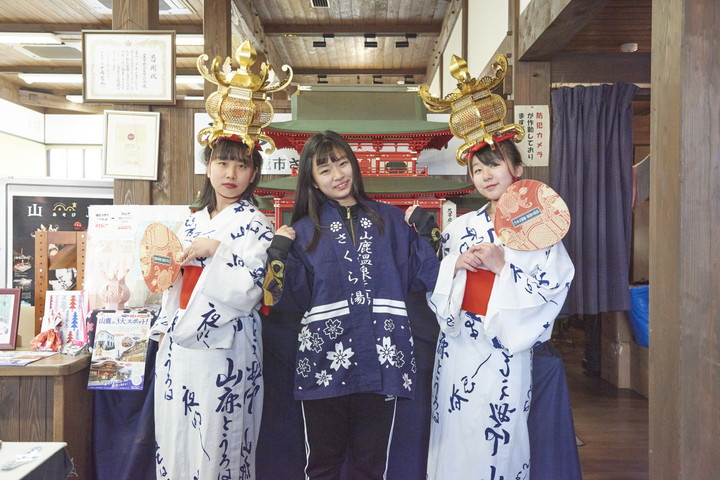 We fix action station
Gold garden lantern, yukata, the next people tan-painted round fan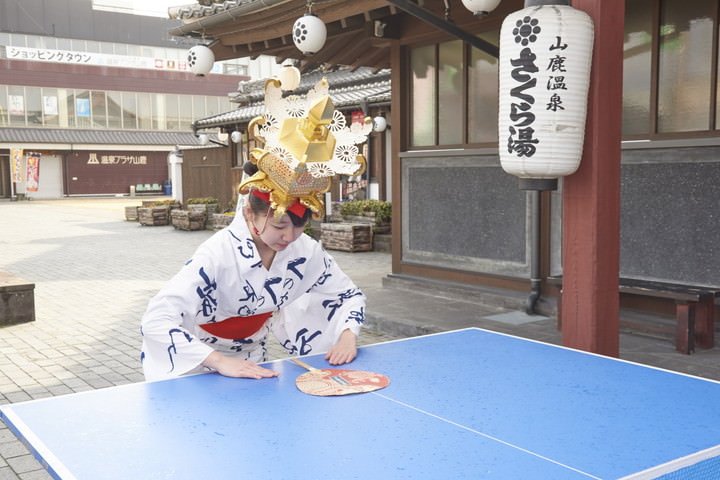 Bow
It will prevent you from forgetting respect to opponent and folkcraft.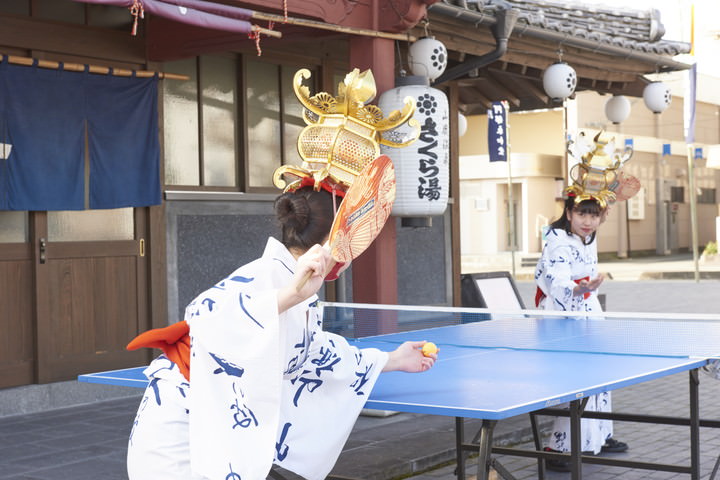 Rule explanation
1 game 11 point system.
We say "yoheho!" and hit serve. Do not forget to advocate garden lantern to head at any time.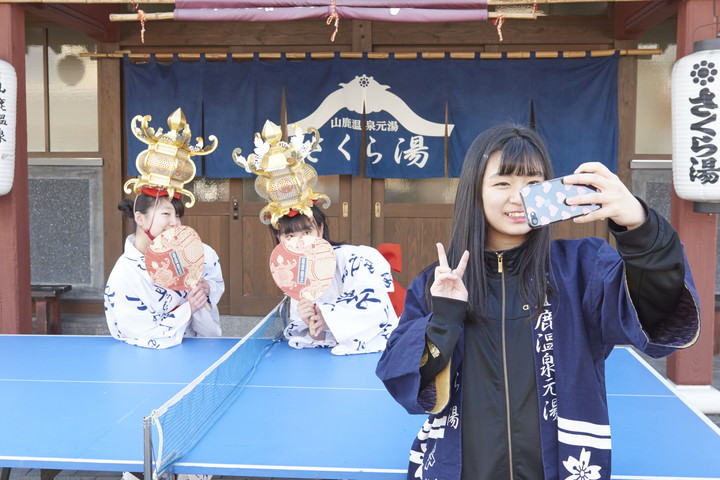 It is rally & photography lightly
Do not forget to improve in SNS either. "# Yamaga play"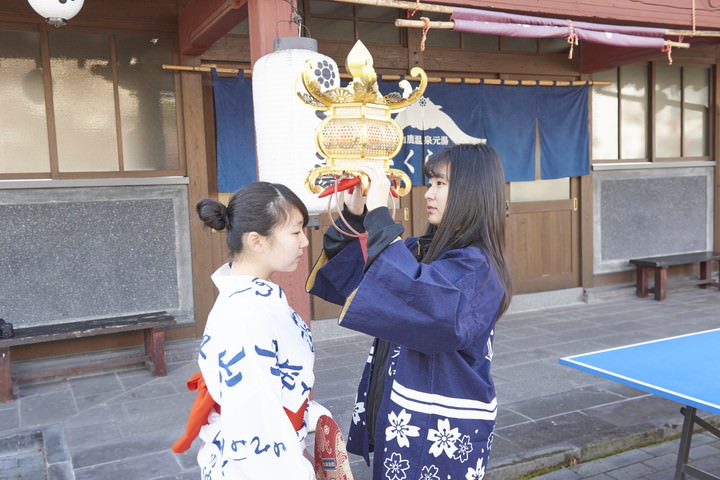 We take down garden lantern
We take down fragile gold garden lantern from head before becoming desperate for game.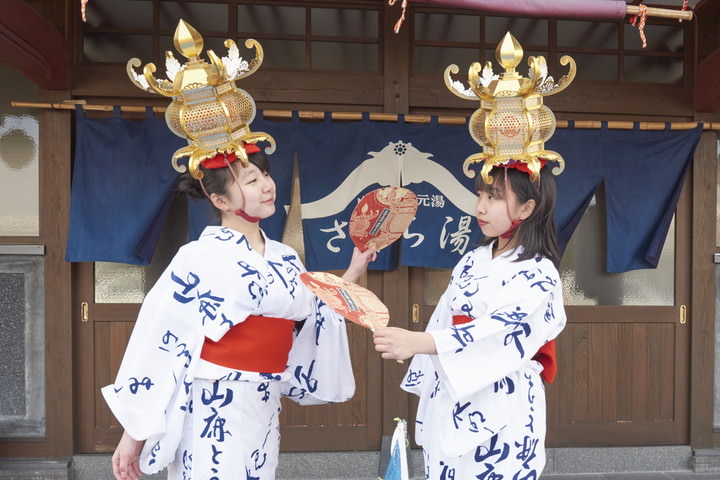 Enjoy the cool air
We will look up to partner with round fan if it becomes hot to act in a way.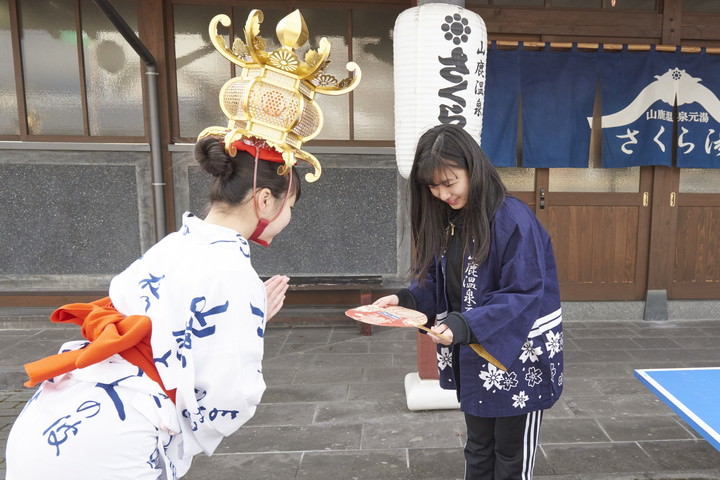 Change
Let's be changed to the next person after starting table tennis immediately in 15 minutes.
Associated production secret story