A la carte
A kind of trout fishing
We experience a kind of trout fishing at some Tanada who lined up and little-known spot spot where original scenery of mountain like Japan spreads.
A kind of trout which we caught is eating a food with great relish in texture that can taste with sashimi and foods grilled with salt, deep-fried chicken immediately and is muscular, and is crunchy on the spot.
As there is not time limit, we can enjoy to one's heart's content slowly of holiday and summer vacation.
The date

We do business to 4/20-9/20
Opening hours:
10:00-16:00

Rate

Fishing rod, bait set/100 yen
A kind of trout set meal/2,500 yen
Foods grilled with salt, sashimi, deep-fried chicken/for each 450 yen
Candied fish/400 yen
Wild plants/330 yen

mongo

God of the mountain fishing pond center (2051, Kikukamachikamiuchida, Yamaga-shi)
TEL 0968-48-9122
Program introduction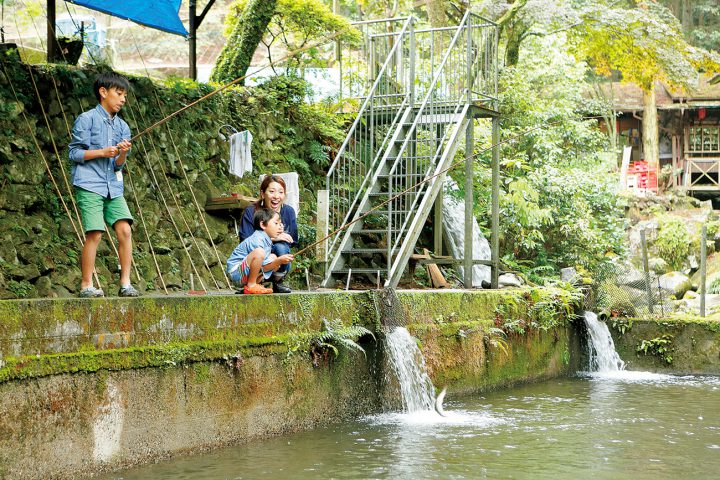 Experience-based photograph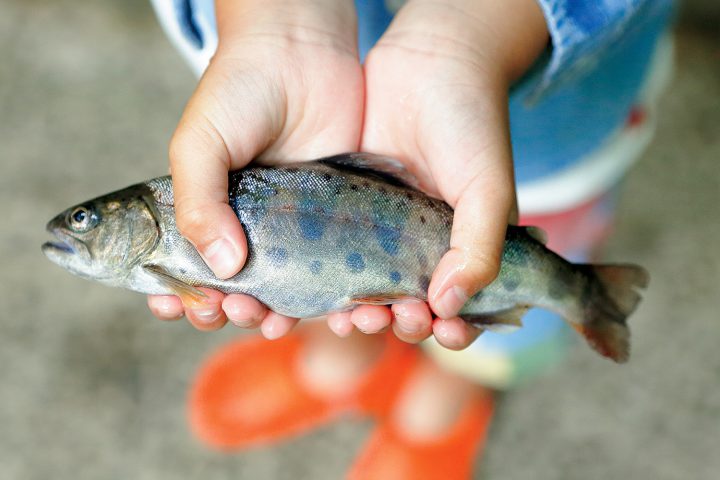 Experience-based photograph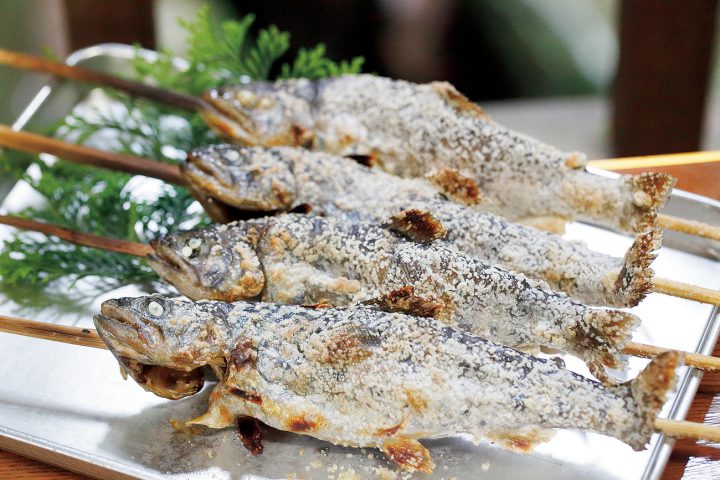 Dishes photograph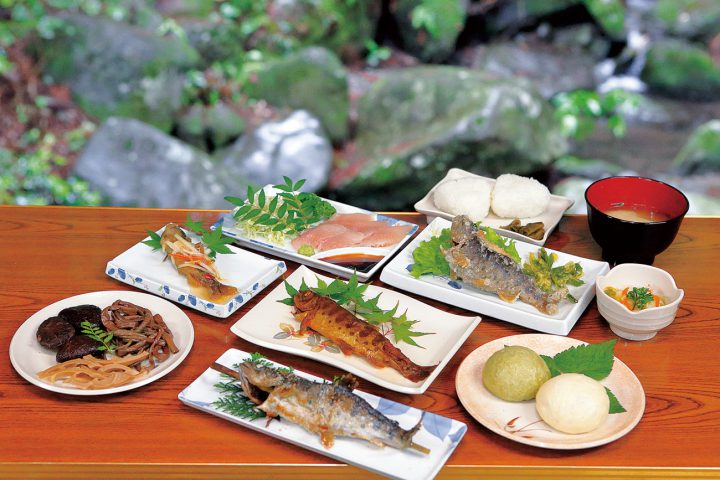 Dishes photograph