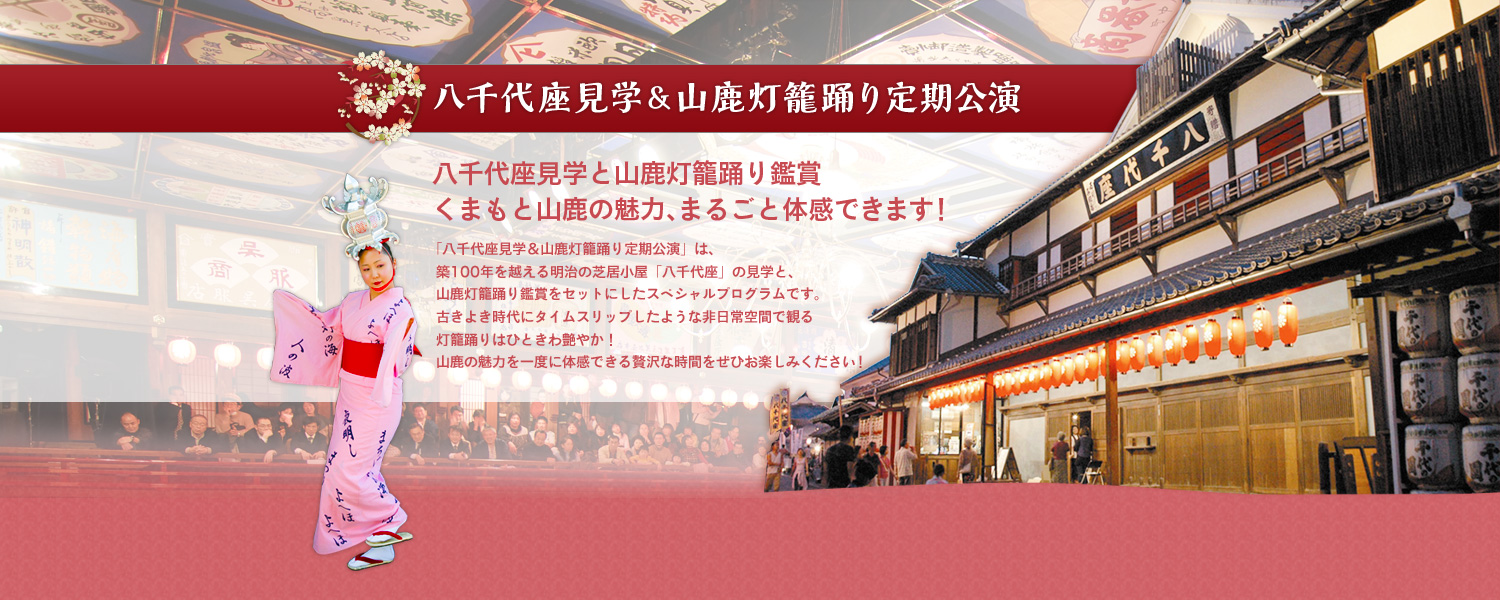 Traditional arts
Culture, entertainment, music
[popular now being held] We give a performance for Yachiyoza visit & Yamaga garden lantern dance fixed period
Playhouse where the gentlemen of town established "Yachiyoza" in 1910.
We leave box seat, seat and the circumference stage, terrapin of box seat, structure of Kabuki theater in the Edo era including coming up to for wooden 2-story building,
Many actors display the stage including Tamasaburo Bando now.
By Yachiyoza visit, guide of Yachiyoza introduces the highlight of Yachiyoza including the backside of the stage happily.
And, on the stage, we show "Yamaga garden lantern dance" that woman who advocated country designated traditional industrial art object "Yamaga garden lantern" to head dances elegantly.
●Place Yachiyoza
●Contents Yachiyoza visit, Yamaga garden lantern dance appreciation
●Conduct day from April, 2017 to March, 2018 ※Please confirm the details than the following URL.
●Showtime 11:00, 14:00 (twice a day / approximately 60 minutes)
●Rate 520 yen for adults, small, junior high student 260 yen (group discount 420 yen for adults small, junior high student 210 yen)
Site Map