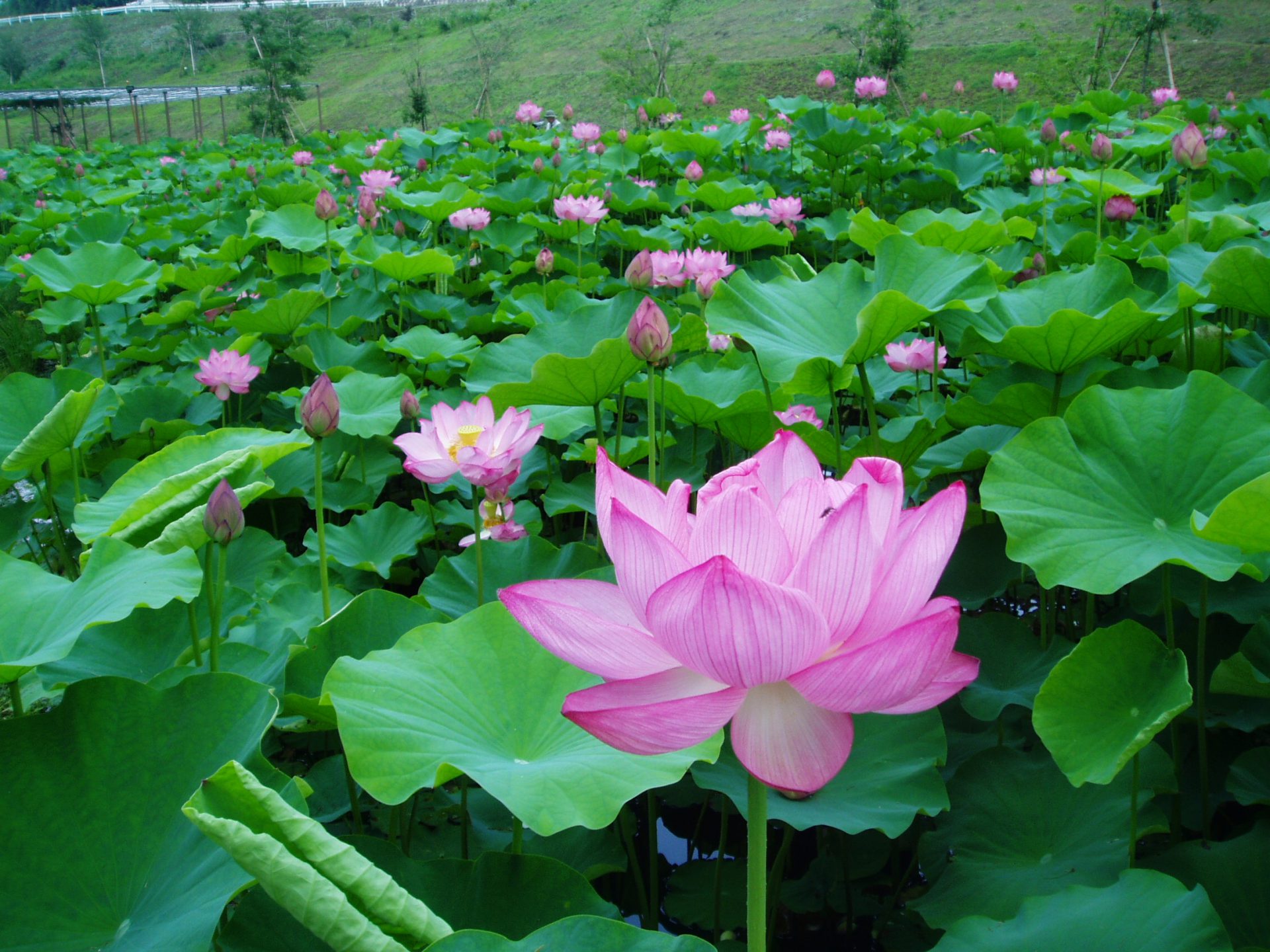 Mt. shikaori lotus Festival 2018
o
Ancient lotus garden of forest interchange facility "Mt. village" of shikaokodai
In ancient lotus garden of forest interchange facility "Mt. village" of shikaokodai, approximately ten kinds of lotuses invite in full bloom including Oga lotus said to be lotus approximately 2,000 years ago for period at summer this time.
Oga lotus is "ancient lotus" and makes flower that light pinkness is beautiful bloom.
Many amateur photographers come at this time. Early morning that photograph is fresh and young and comes out is recommended. In addition, in the outskirts, many hydrangeas are in full glory, too.
All of you come by all means with your friends!
Contents:
●Contest of photograph, haiku
●Child sketching meet Sunday, July 8 in the morning from 7:00
●We prepare for breakfast, lunch menu using ingredients of shikaosan at butsusankanshikao restaurant
※We recommend that it is made a reservation as number is limited. (prearranged telephone call connection: product museum of Kaou 0968-36-3838)
Event information
The site
〒861-0561 2965, Kaomachiiwabaru, Yamaga-shi
Contact
Forest, product museum of Kaou of shikaokodai
TEL. 0968-36-3838
URL
http://kao-kodainomori .com
Event document
Site Map