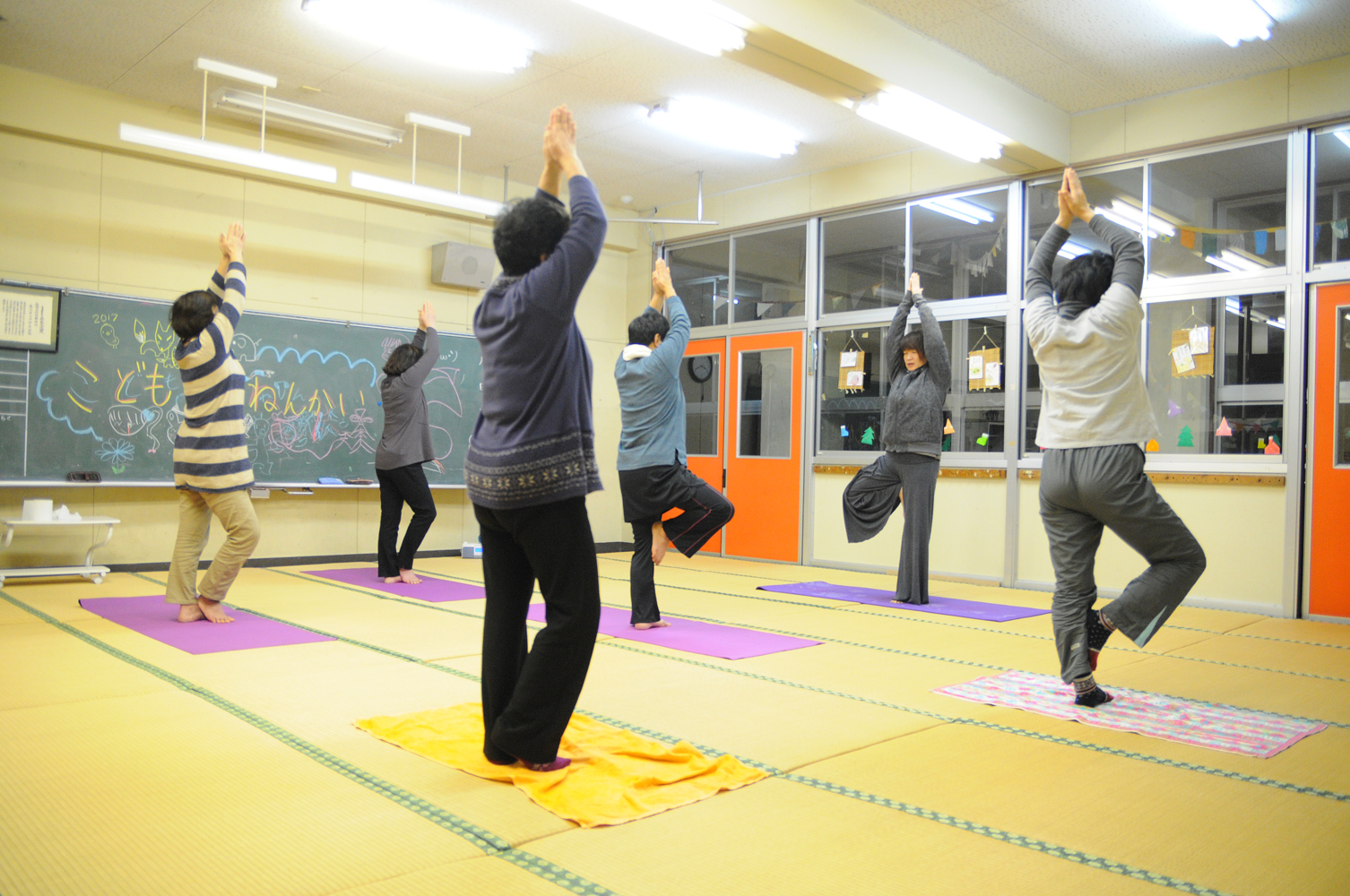 Forest night yoga lesson of healing is held
From 20:00 to 21:00
It is takekan relievedly
kyutakekanshogakuko which closed a school on March 31, 2013. In addition, we were reborn with wish that it became "ho" where people gathered and place where there was "relievedly as takekan".
Time is stopping in building.
Corridor of tree which children cry and laughed at is just left.
Library on the second floor makes a fresh start as library of forest. Approximately 6,000 books donated by the prefecture outside formed a line. Anyone is available.
Comfortable wind gets from neighboring mountain when we open window and is direction that is the best as reading space. Here, please read to one's heart's content.
☆☆Forest night yoga lesson of healing is held☆☆
From 8:00 p.m. to 9:00 p.m.
Entrance fee: 600 yen
Please bring drink, yoga mat or bath towel.
※Advance reservations are not necessary. Please participate in anyone freely.
Place: 1261, Kahokumachitaku, Yamaga-shi
Question: 0968-32-3200
Event information
| | |
| --- | --- |
| The site | 1261, Kahokumachitaku, Yamaga-shi |
| Rate | 600 yen |
| Parking lot | Available |
| Contact | TEL: 0968-32-3200 |
Site Map