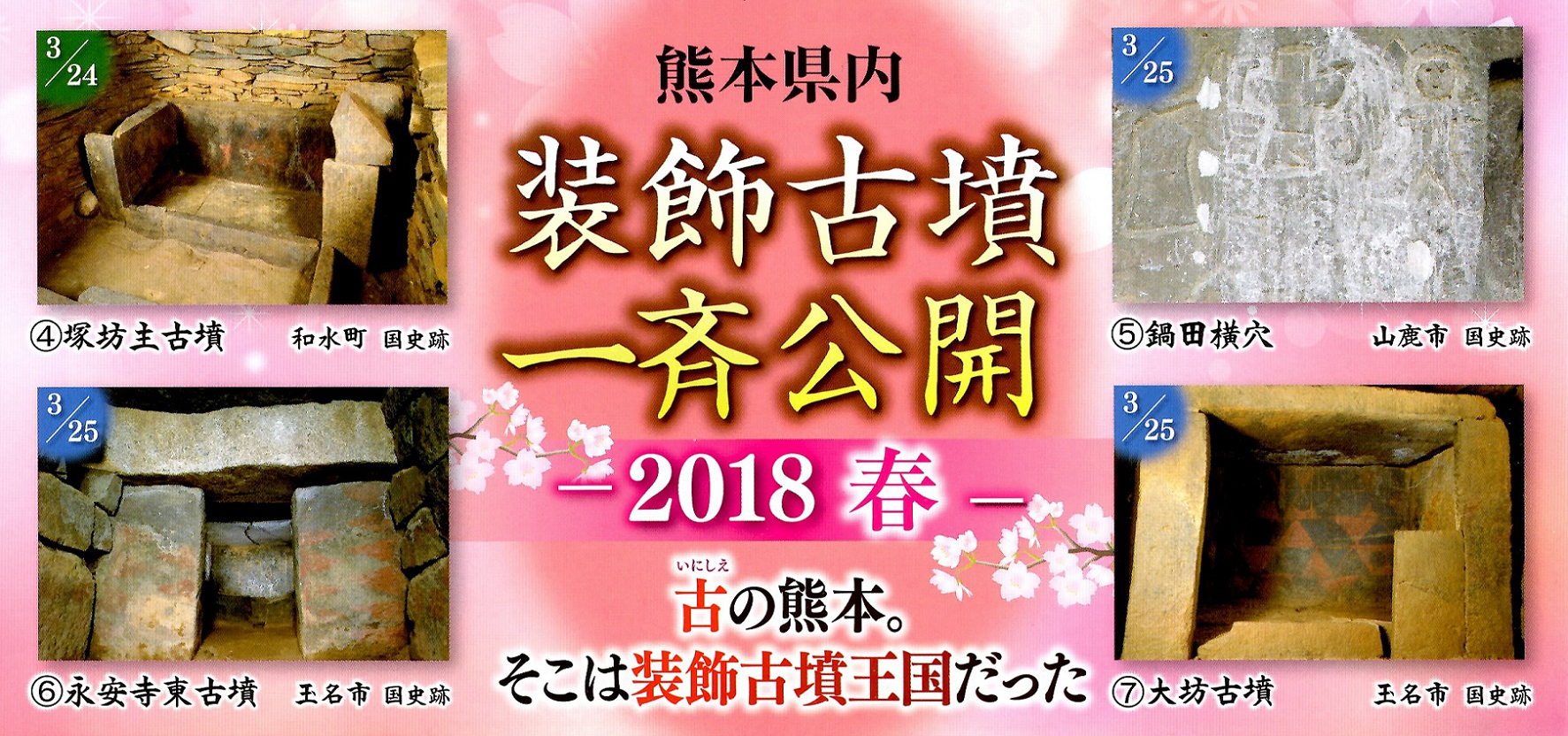 Culture, entertainment, music
Ornamental tumulus simultaneous public -2018 spring - in Kumamoto
It is free and, including old burial mound which cannot look at the inside, can usually observe ornamental tumulus of nine places of prefecture while hearing commentary of member of specialist job!
We say old burial mound colored by relief and coloring by sarcophagus and burial mound in old burial mound among 200,000 old burial mounds which are grave which powerful families constructed all together in Burial Mound age of the whole country with ornamental tumulus.
There is few, and the number is concentrated in Kyushu in particular with 386 engines with 660 engines.
Old burial mound of 195 is discovered in Kumamoto in that and is proud of the best number in Japan.
Ancient Kumamoto with burial culture of originality was ornamental tumulus kingdom.
Please experience historic spot which native district should be proud of at this opportunity, the world of ornamental tumulus.
In the released old burial mound, please see event document.
<the date> Saturday, March 17, 2018, Saturday, March 24, Sunday, March 25
<public time> from 10:00 to 16:00
<visit charges> Free of charge
◯As visit receptionist has one that we wish to observe in each old burial mound, come to the field.
◯If there is in visit time, you can see at time you like.
◯We may not observe in rainy day.
Event information
The site
Rate
Free of charge
Contact
Kumamoto Prefectural Ancient Burial Mound Museum
0968-36-2151
Event document
Site Map