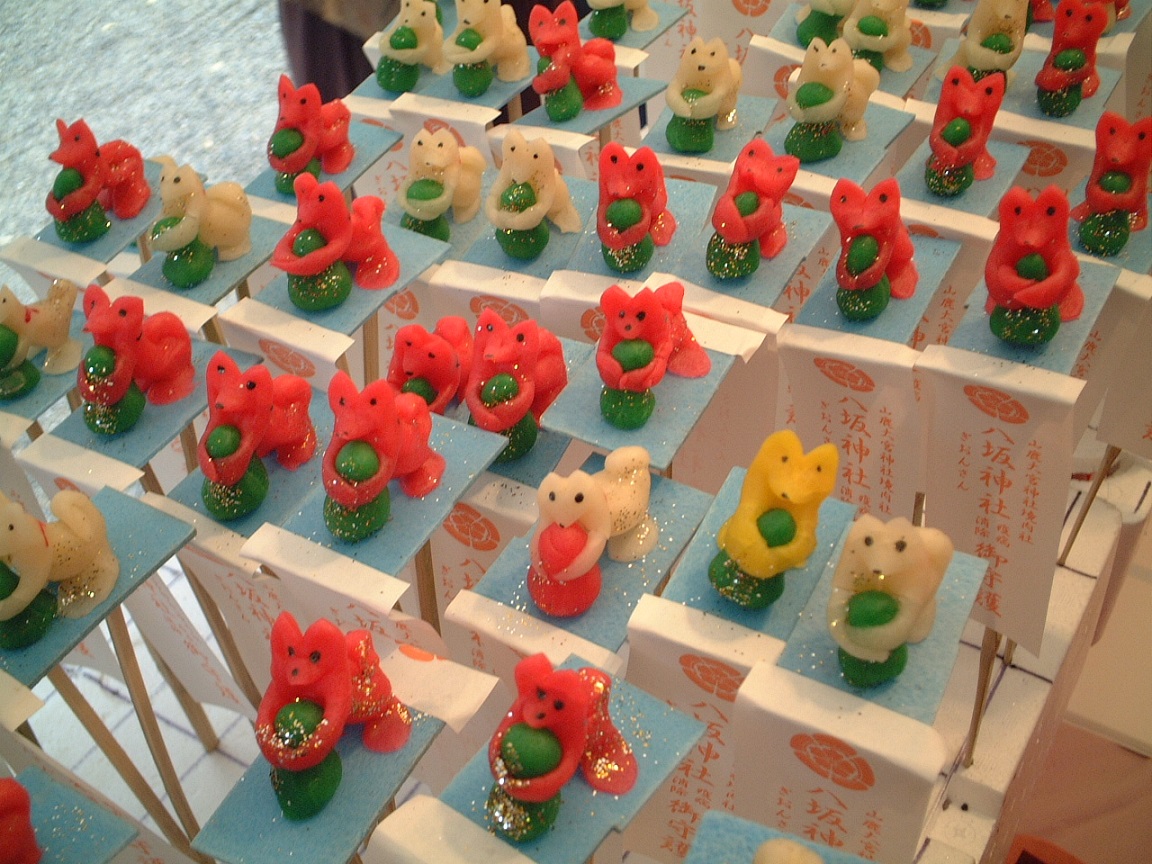 Puppy (ingo) gourd Festival
From 12:00 to 21:00
The Yasaka-jinja Shrine (the Omiya Shrine precincts) outskirts
Puppy (ingo) gourd Festival is held this year.
Beginning of festival was year with last years of Edo era, and contagious disease was prevalent to Yamaga, and people of village were completely at a loss very much.
Then one puppy appears out of nowhere, and it is beginning of festival that say that epidemic saved extinction, town of Yamaga.
Thereafter we made puppy which we modelled in powder of rice and displayed in corner of room and came to pray for perfect state of health.
Day of festival is called "first katabira" in Yamaga, and it becomes custom to begin to wear yukata. (come with everybody yukata look by all means.)
Woman and small children come with yukata look, and it is one of the charming sights of Yamaga.
In addition, it is said that the age is sure to get good harvest when it drizzles on this day.
<the date and time> Friday, June 15
※Unlike normal special event, there are none at start time.
Sale of puppy gourd is started in the morning, but it is average year about 16:00 that crowds increase, and most of finish sale by 21:00.
<place> The Yasaka-jinja Shrine (the Omiya Shrine precincts) outskirts
Event information
| | |
| --- | --- |
| The site | 196, Yamaga, Yamaga-shi |
| Rate | Puppy gourd /600 Japanese yen ... |
Site Map