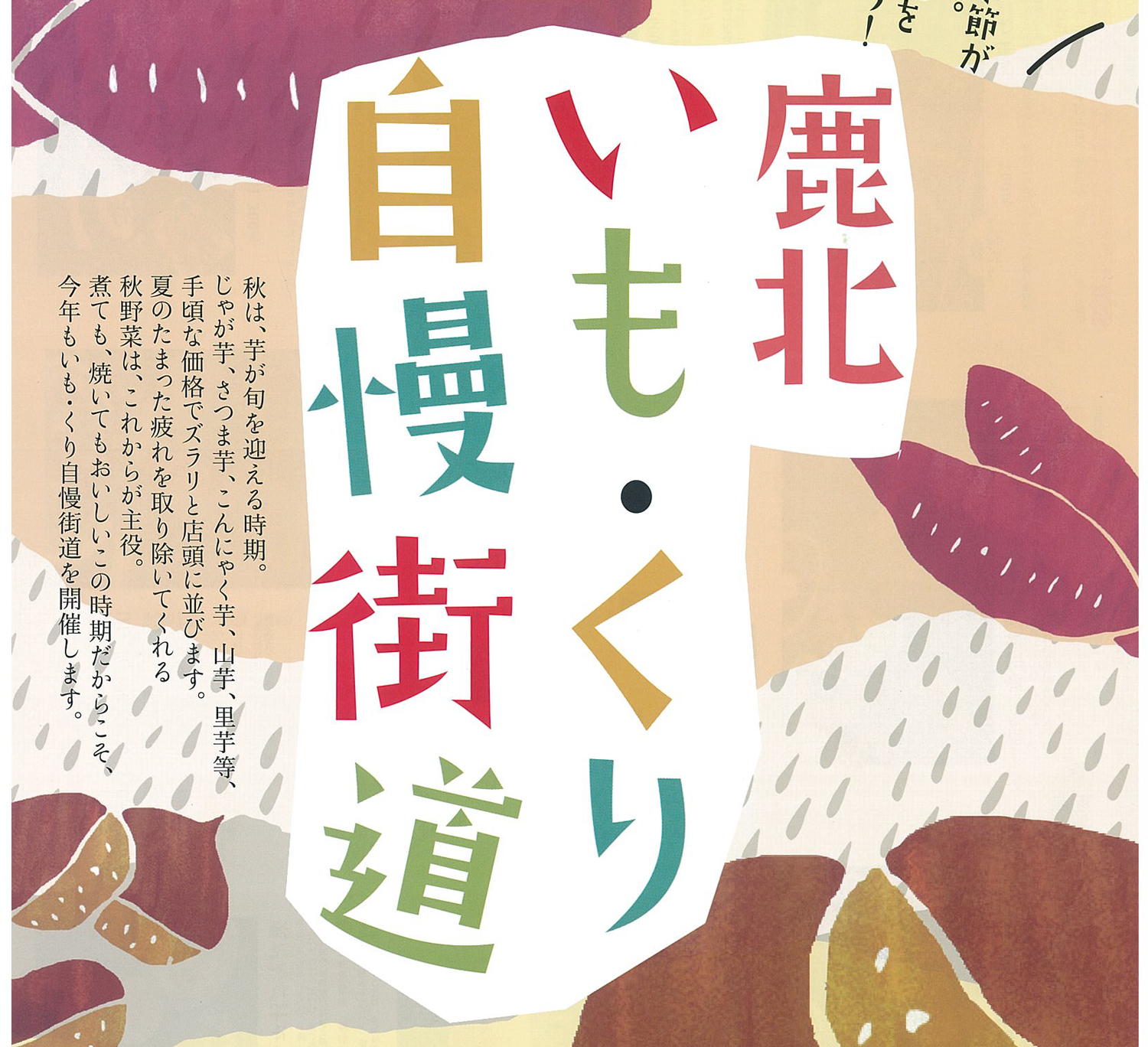 Kahoku potato, chestnut vaunted way
It is held at restaurant 8 store of Kahoku!
9
The Kahokumachi, Yamaga-shi whole area
Time when potato reaches season in autumn.
Potato, sweet potato, konjac potato, yam, taro hit the shelves at reasonable price in a row.
As for the vegetables, this is the leading role in autumn removing fatigue that said in the summer.
We hold potato, chestnut vaunted way this year even if we boil even if we bake simply because it is this delicious time.
For more details, please see materials.
Event information
The site
1612, Kahokumachishicho, Yamaga-shi
Contact
takenko way meeting
TEL.080-8558-7896 (9:00-18:00)
Event material
Site Map