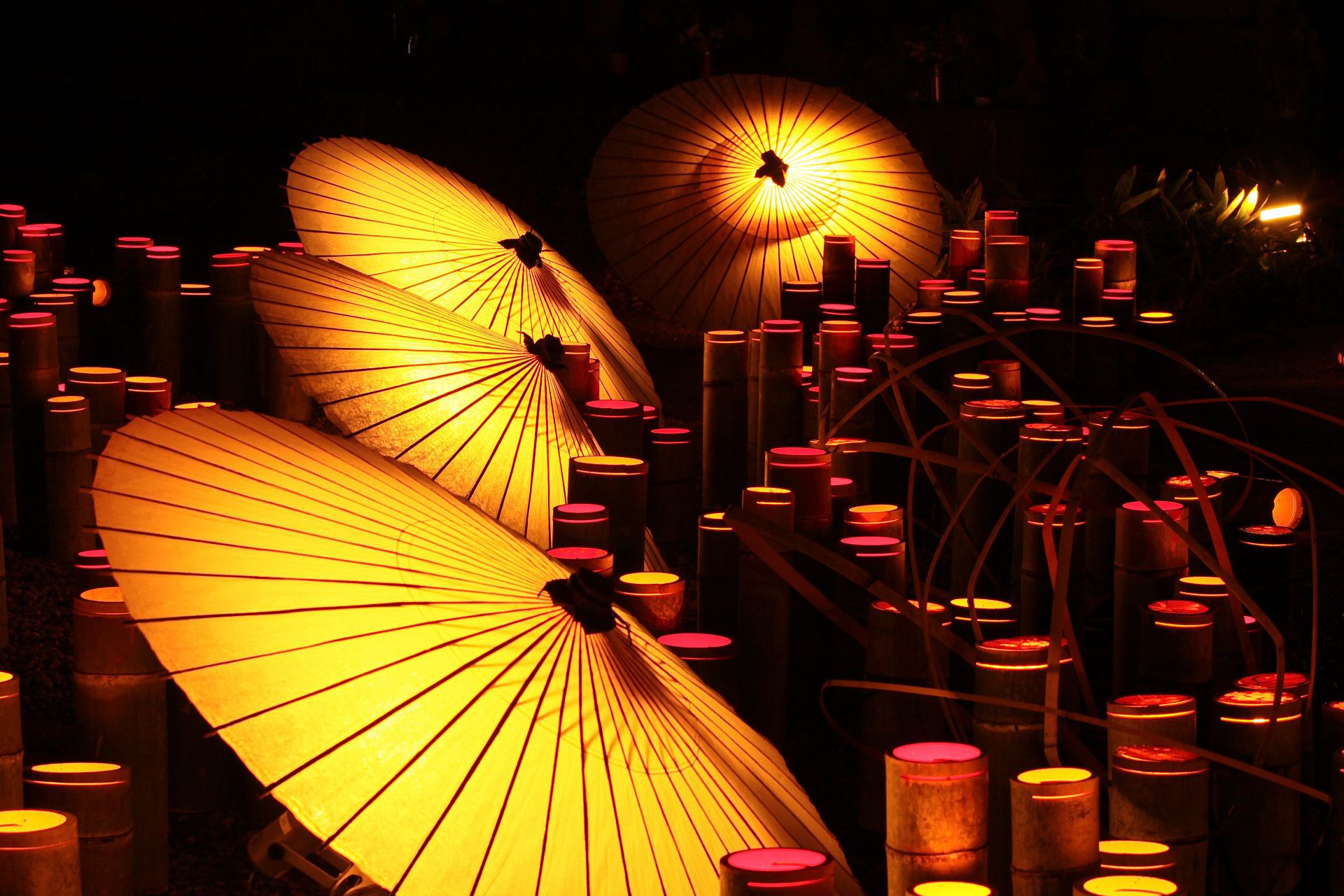 Experiences
Culture, entertainment, music
Traditional arts
Food
Festival
Yamaga garden lantern roman, HYAKKAHYAKUSAI
19:00-22:00
Yachiyoza Theater
Winter festival "Yamaga garden lantern roman, HYAKKAHYAKUSAI" which makes summer feature "Yamaga garden lantern Festival" and pair.
Art object using the sum umbrella and bamboo colors good old cityscape, and the fantastic world spreads out in dusk.
In addition, having been continued since the Meiji era as for the announcement of traditional arts in playhouse "Yachiyoza!"
It is wrapped in light shaking faintly and burns in heart light relievedly.
[on the date]
The date: Friday and Saturday of February, 2020 a week
Lighting time: From 19:00 to 22:00 (it turns on from 17:30 and starts)
●Yamaga taste story
Contents: Costarring of Yamaga drum and Yamaga garden lantern dance
Venue: Yachiyoza Theater
Time: Opening 20:00, start 20:30 (about 70 minutes performance)
Admission fee 1,000 yen (there is for shopping ticket 400 yen free of charge younger than primary schoolchild)
※On the day we will begin to sell at Yachiyoza entrance from 18:00.
*About other event information, please confirm in formal HP!
Event information
The site
1499, Yamaga, Yamaga-shi
Parking lot
BUZEN highway parking lot (we lock at 23:00)
Hot spring plaza Yamaga (paid/one hour 100 yen)
nado
Contact
Yamaga garden lantern roman, HYAKKAHYAKUSAI executive committee
(the tourism association of Yamaga hot springs)
TEL 0968-43-2952
URL
http://yamaga100.com/
Event material
Site Map