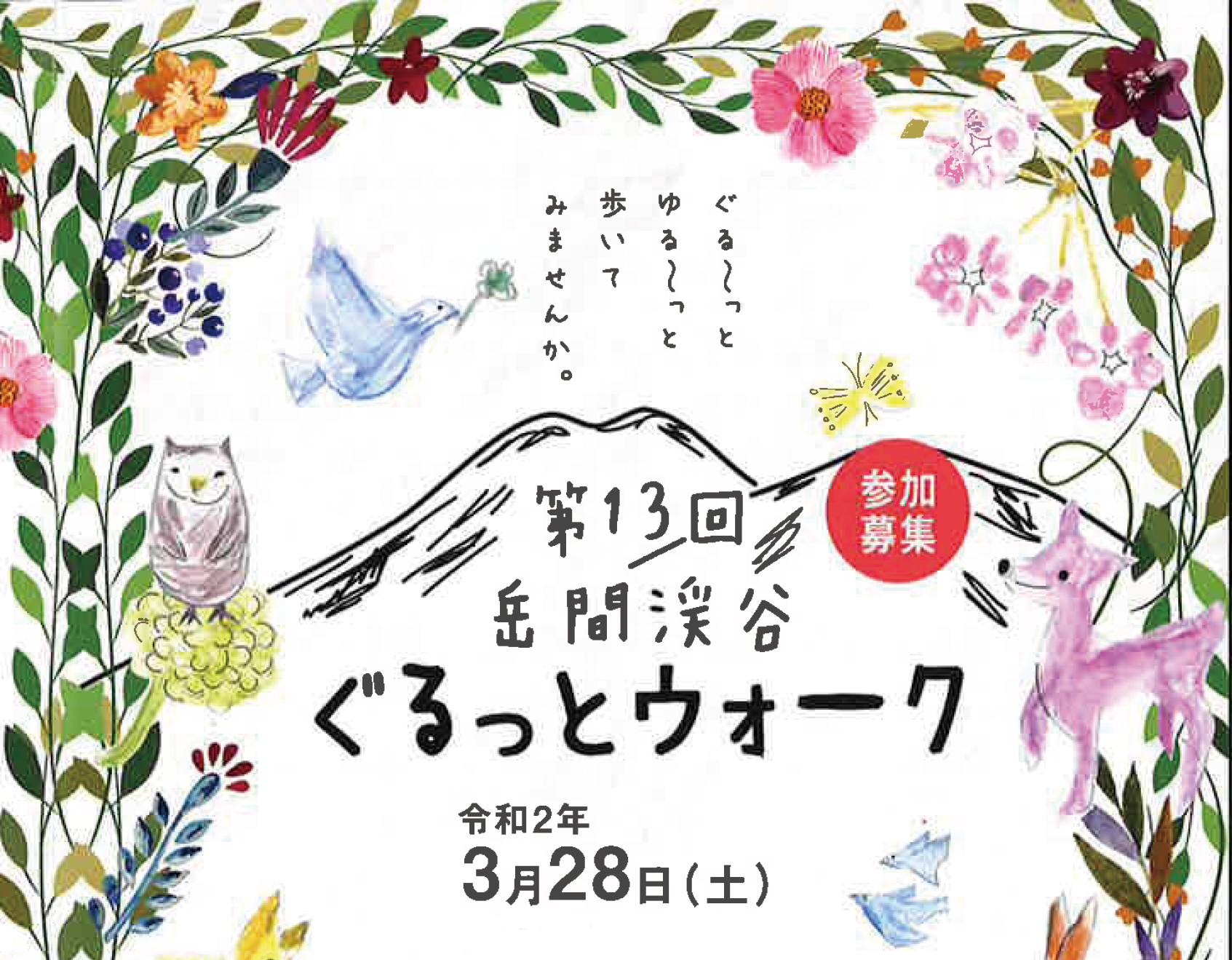 [recruitment of participants] It is walk the thirteenth TAKEMA valley around
t
It is takekan relievedly
Area between Mt. Kahokumachi, Yamaga-shi among the mountains.
Because is in the foot of Mt. west and Mt. sickle; with the name called takekan (takema) is so.
Cherry blossoms and canola flower bloom, and such takekanjiiki goes in beautiful season.
We offer hospitality in historical Takema tea which Prince Higo feudal lord Tadatoshi Hosokawa drank habitually.
It is two courses walking way between Mt. of spring.
※Course contents and detailed information, please identify event material.
<the date>
Saturday, March 28, 2020 ※Rain or shine
<course>
●Course to turn down to A TAKEMA valley on foot: 10km
●Course where B walks takekanshuhen relievedly: 5km
<the number of participants>
500 people ※We finish closing as soon as it becomes capacity
<participation fee>
1,700 yen primary and secondary student 700 yen
<the application deadline>
Tuesday, March 10, 2020
Event information
The site
1261, Kahokumachitaku, Yamaga-shi
Rate
1,700 yen
Primary and secondary student 700 yen
Contact
TAKEMA valley and village forest walk executive committee
TEL: 090-2500-3897 (to the east)
Inquiry time: Until from 10:00 a.m. to 6:00 p.m.
Event material
Site Map