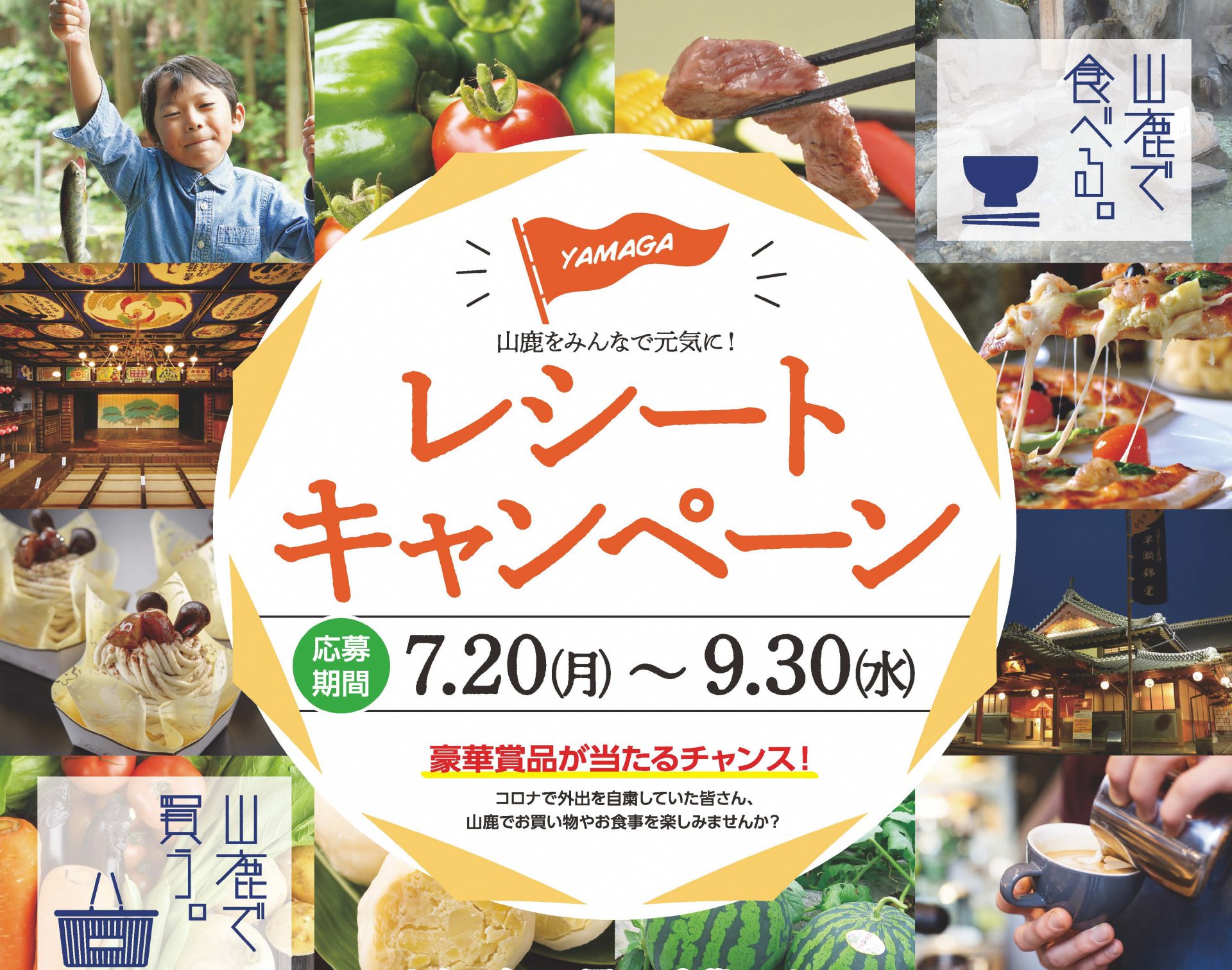 Receipt campaign - Yamaga together in spirit! ...
S
The Yamaga-shi whole area
We carry out receipt campaign to support restaurant or retail store in the city that came under a great influence by infection spread of new coronavirus in Yamaga-shi!
Including "set of liquor and snacks" and "Japanese beef mountain" "assorted special products" is chance when prize for a total of 1 million yen hits 360 people including "day trip spa ticket of Yamaga"!
You enjoy shopping and meal in everybody, Yamaga who restrained themselves from going out in corona, and do you not get luxurious prize?
●From application period Monday, July 20, 2020 to Wednesday, September 30
●Flow of campaign
①We stick two pieces of receipts (zeikomigokei 2,000 yen or more) of Group A (member of association of product promotion store) and Group B (we OK restaurant ※ takeout in Yamaga-shi) on application paper and we have application box installed in each store of Group A mail or apply with sealed letter to the campaign secretariat
②After the lottery, we ship prize to 360 people (the middle of October plan)
※When there are the outbreak situation and going out self-restraint request of new coronavirus infected person during period, we may cancel campaign.
Thank you for your understanding beforehand.
●Request
We keep each store, new coronavirus infection preventive measures in mind.
When he/she comes to store, we avoid disinfection, congestion of wearing and finger of mask, and I would like cooperation.
In addition, as for the person who is poor in physical condition, please refrain from visit.
[reference, application]
〒861-0406 733, Kikukamachishimouchida, Yamaga-shi
The Yamaga-shi receipt campaign secretariat (apricot)
Exclusive telephone: 080-1031-6358 (charge: Ueda) 10:00~17:00
※We ask a favor having the wrong so that there is not.
Event information
| | |
| --- | --- |
| The site | 〒861-0501 Yamaga, Yamaga-shi |
| Event material | |
Site Map