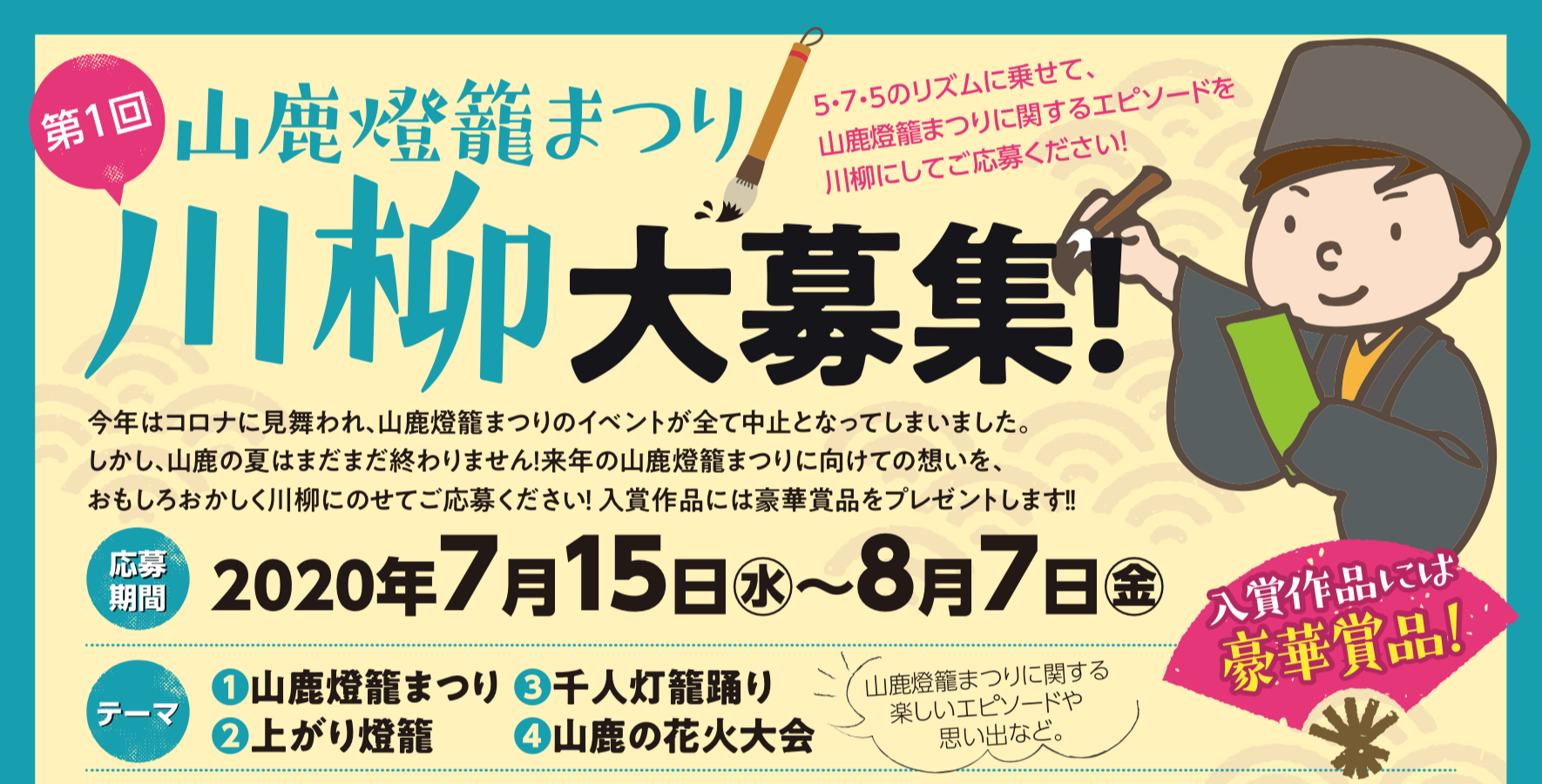 Recruitment of the first Yamaga lantern Festival senryu University!
o
The Yamaga conference hall secretariat
We were hit by corona, and all the events of Yamaga lantern Festival have been called off this year.
However, summer of Yamaga is not over still more!
In thought for Yamaga lantern Festival of the next year, please apply on senryu humorously!
We present luxurious prize to prize-winning work!
As for the details, please see flyer.
Event information
The site
〒861-0501 1815-3, Yamaga, Yamaga-shi
Contact
Yamaga conference hall
TEL.0968-43-4114
FAX.050-3488-6574
Charge: Kosaka 090-7445-7045
URL
http://jc-yamaga.com
Event material
Site Map