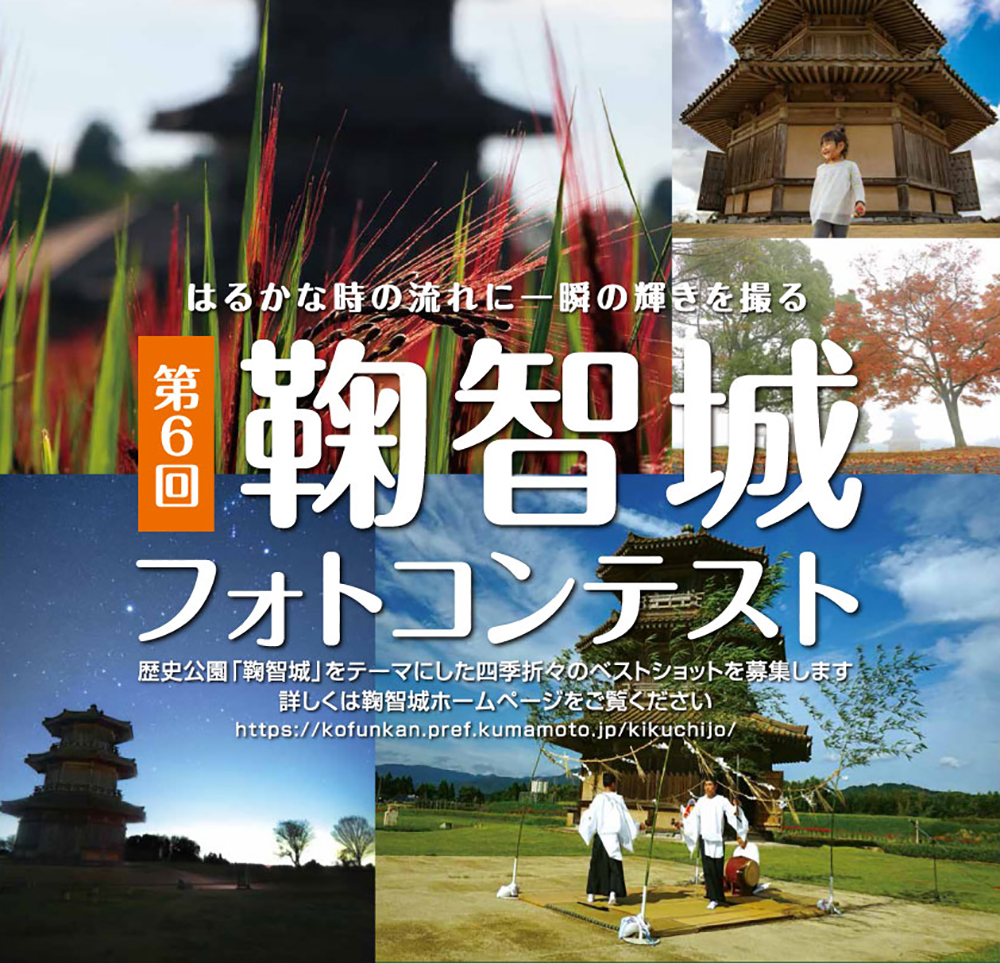 Culture, entertainment, music
The sixth Kikuti castle photo contest
02
Historical park Kikuti castle
Do you not photograph Kikuti castle full of nature?
We look forward to your best shot!
Offer period from Tuesday, September 1, 2020 to Sunday, January 31, 2021
Photograph which expresses offer contents Kikuti castle and neighboring local scenery beautiful seasonally.
The top that you are watching, please apply by HP and offer essential point of flyer.
<each prize>
Grand prix one gift certificate 30,000 yen
Kikuti castle prize two gift certificate 10,000 yen
Special prize five gift certificate 5,000 yen
Site Map