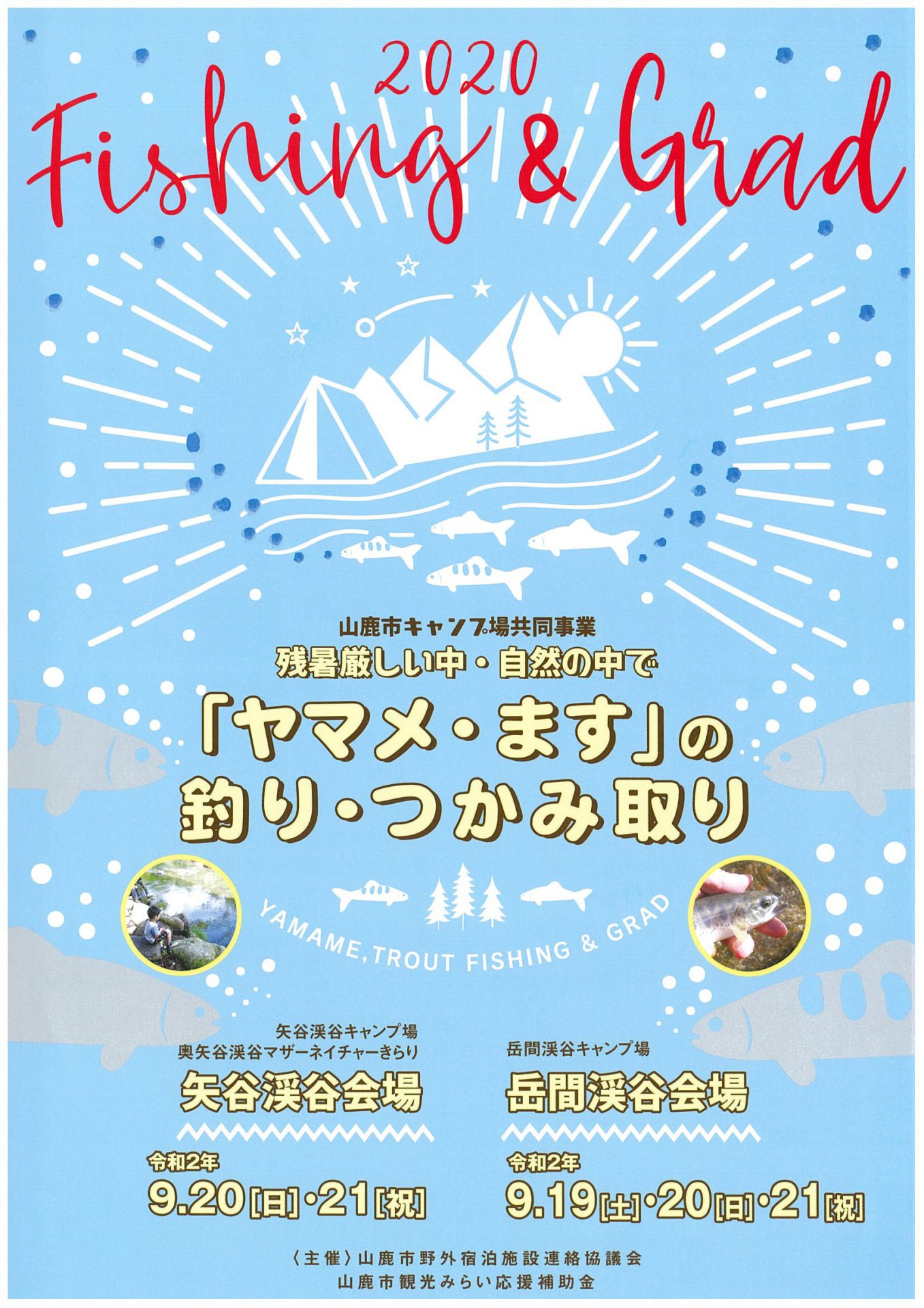 We finished prior acceptance. On the day we cannot participate. Fishing of "a kind of trout, masu" seizes [TAKEMA valley venue]
to
11:00-15:00
TAKEMA valley campground
We finished prior acceptance. On the day we cannot participate.
Children who rarely enjoyed summer by shortening of summer vacation in corona evil. At three campgrounds (campsite of Yatani valley, Mother Nature Kirari Okuyatani valley, TAKEMA valley campground) in Yamaga-shi, we take fishing & holder of "a kind of trout, masu" targeting at users! We hold this. Are you not refreshed while touching nature in Yamaga-shi in family, and enjoying?
[corona infection prophylaxis]
We hold by entrance every one lodge to avoid dense o.
[TAKEMA valley venue] ※Prior receptionist
Holding place: TAKEMA valley campground (3529-5, Kahokumachitaku, Yamaga-shi)
The holding date and time: Saturday, September 19, 2020, 20th Sunday, 21st Monday (holiday)
1 11:00 - (2) 12:00 - (3) 13:00 - (4) 14:00 - (5) 15:00 ... ※Five times
The activity number of participants: Around eight once *5 time (around 120 three days in total)
Event information
The site
3529-5, Kahokumachitaku, Yamaga-shi
Rate
Entrance fee
It is/500 yen more than junior high student
It is/300 yen to 4 years or older - primary schoolchild
Parking lot
Available
Contact
TEL 0968-32-3240 (TAKEMA valley campground).
URL
https://takemacamp.com/
Event material
Site Map