We look for in hot spring
About Hirayama hot springs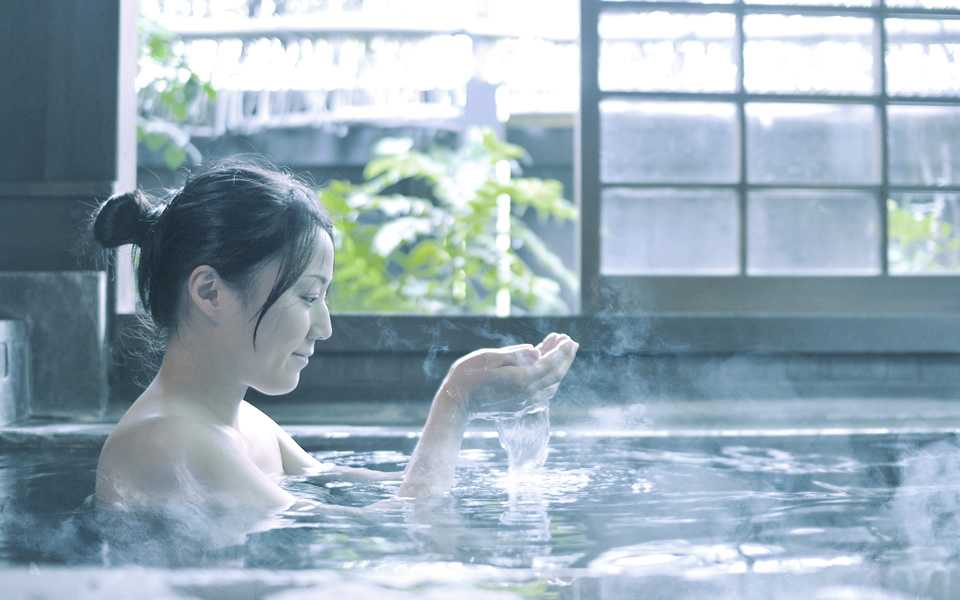 Multi-hot water diversity……Welcome to back room of Yamaga
We are proud of the Enryaku era year (the eighth century) and reason, old history in the origin. Hot spring village called back room "of" Yamaga. One of the best medical treatment hot springs in the whole country.
History of hot spring
It is about 5 kilometers to the northwest of Yamaga-shi. Relaxed time goes by; hot spring village "Hirayama hot springs" full of spa atmosphere.
In the origin, it is said to be the Juei era year (the twelfth century) with the Enryaku era year (the eighth century) and is proud of old history. Dermatopathia called scabies was all the rage in this village whole area, and we declined, and the whole village was not able to live life in old days.
When country women gathered and gave prayer to Aso great gracious god, high mountain buried cut open and dried, deep valley, and there was flatland like the present with nature rumbling during single night, and hot hot water sprang out of there. Talk that dermatopathia of country women who took hot water was cured immediately remains. It is said that the place name called Hirayama was created from this legend. It is hot spring around here, and sulfur is unusually informed as we enter as we went so that Prince Kiyomasa Kato cures heat rash. Inn and hot spring center links the eaves, and many bathers are coming now from the prefectural inside and outside as medical treatment hot spring resort of the finest in the whole country.
In addition, calm skin well after around the bath rose softly and is famous for thick hot water as "Bihada-no-Yu".
Temperature, spring quality, color
From 40 degrees to 49 degrees
Alkaline simple sulfur spring, slight sweetness
Effect
Motor deficit such as rheumatism, neuralgia, neuritis, atopic dermatitis, aftertreatment, bone of traumatic disorder and joint
Contact
Tourism association of Hirayama hot springs
〒 861-0556 5346-1, Hirayama, Yamaga-shi, Kumamoto
TEL: 0968-44-0522
Opening hours: 10:00-17:00