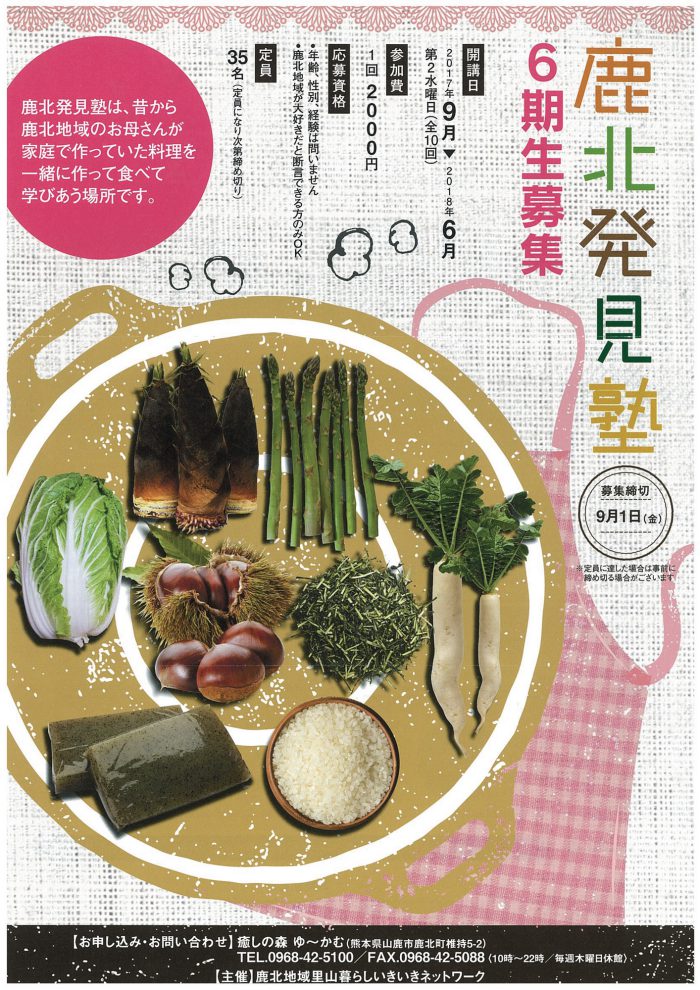 Kahoku discovery cram school is place that we make dishes which Mother of Kahoku area made from the old days at home together and eat and learn.
Does person loving Kahoku area not participate by all means?
<opening of a course day>
Wednesday (all ten times) second for from September, 2017 to June, 2018
★Please confirm attached file in schedule.
<entrance fee>
Once 2,000 yen
<qualifications>
●Age, sex, experience do not matter.
●Only person who can promise to love Kahoku area is OK
<capacity>
35 (we close as soon as it becomes capacity)
<the offer deadline>
Friday, September 1, 2017 ※When it reaches capacity, we may close beforehand.
For more details, please see event page.