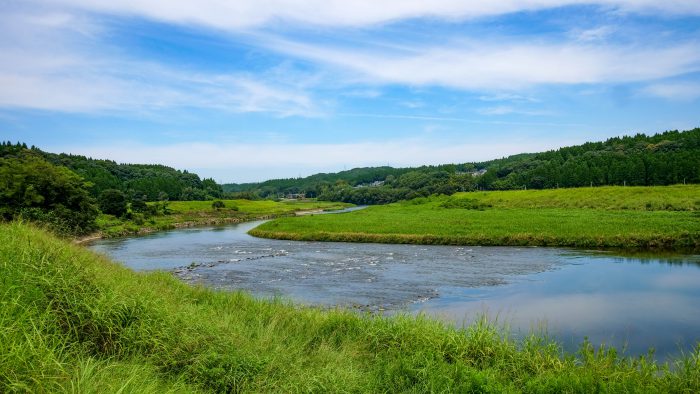 In Kumamoto north area, story (title: making of rice, memory - Kikuchi River basin "now and the bygone days "paddy-rice" story" of the earth for 2000 ...) of Kikuchi River basin was authorized to inheritance of Japan in April, 2017.
We raise logo mark to publicize story and constitution cultural assets authorized to inheritance of Japan widely.
※Please confirm the story details and constitution cultural assets on official homepage.
[offer period] Until Monday, December 25, 2017 ※Postmark is effective
[prize] Adoption (one point) / prize money 100,000 yen, certificate of merit
      ※When less than high school student become adoption, we present book card of the amount of prize money equivalency
      Municipalities prize (four points) / prize, certificate of merit
[qualifications] No object
[application method] We input matter necessary for exclusive application form and download application or application paper,    
      We mail to following presentation
※Plural application is possible. But about 1 application 1 work (because of one piece of application paper 1 work)
※It is limited to one's own (original) and unpublished work.
※Submit work by handwriting or digital data.
※Expense to affect application assumes burden on applicant and does not return work.
※For more details, please see application form for exclusive use of the following or application essential point, application paper.
Application essential point, application paper
[sponsorship] Kikuchi River basin Japan inheritance meeting (constitution group: Tamana-shi, Yamaga-shi, Kikuchi-shi, Wasuicho others)
[presentation, reference] 〒 860-0863 Chuo-ku, Kumamoto-shi, Kumamoto Tsuboi 1-2-27
            The general plan "Kikuchi River basin Japan inheritance logo mark application" secretariat
            TEL: 096-346-1711 (weekdays from 9:00 to 17:00)