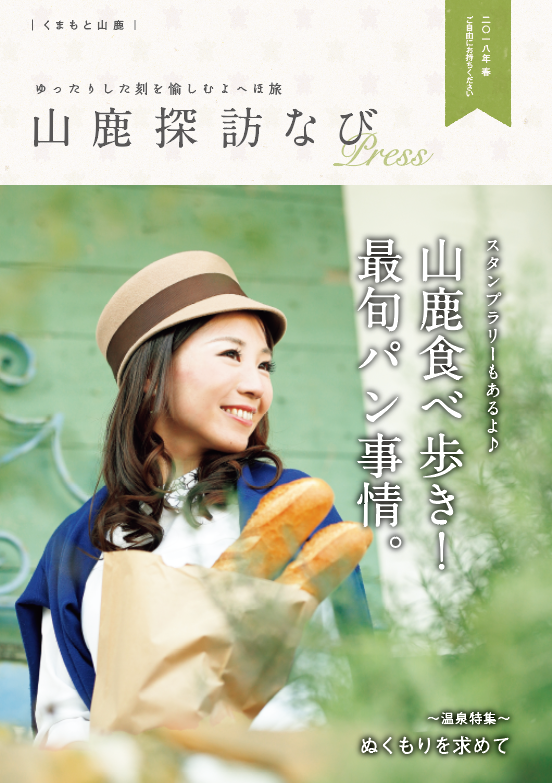 We issued Yamaga sight-seeing nabi Press spring issue on March 13!
Special feature of spring issue "Yamaga eats the way! Titled the seasonal bread circumstances,
We introduce bread using ingredients only by Yamaga and bakery making loved bread in hometown for many years.
Of course as for the information of hot spring and gourmet recommended!
Furthermore, stamp rally of bread feature is held this time, too!
You can get stamp when you purchase bread at 6 stores participating in stamp rally during period.
When we collect the stamps for for 3 stores or 6 stores and apply, luxurious prize is presented by lot by 32 people!
Yamaga sight-seeing nabi Press spring issue is each tourist facility or tourist information center in Yamaga-shi
As you distribute free, you pick up, and please enjoy sightseeing of Yamaga.
You can see even electronic book.
Yamaga sight-seeing nabi Press spring issue electronic book