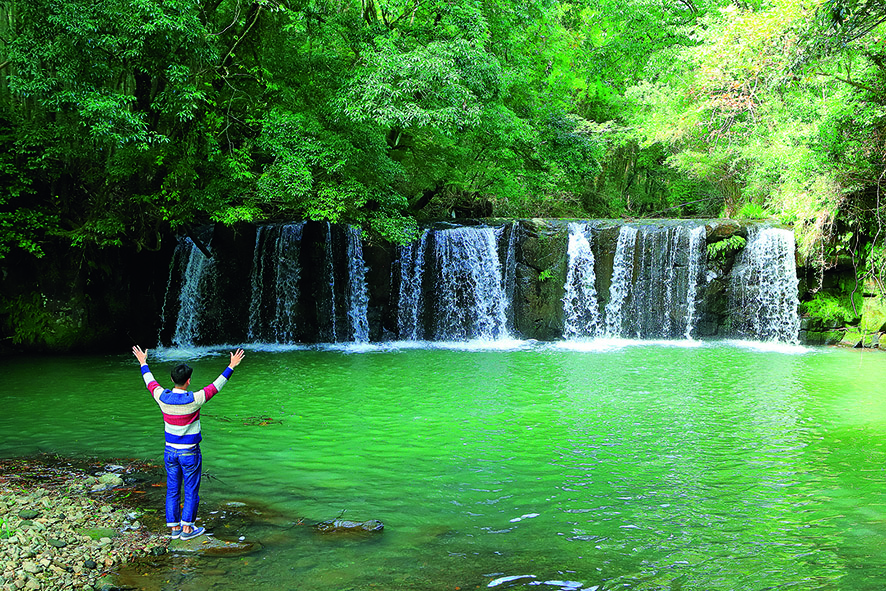 ◆Want to go to "waterfall of nail no flower" which there is in Kahokumachiimou, Yamaga-shi, but course is share karanaitono
We had a lot of inquiries, but plain guidance indication was completed recently.
As meeting and parting go along difficult farm road, you warn enough not to interfere with farming, and please pass.
In addition, we hope that we never throw away garbage.
It is waterfall guide map of this oogorankudasai nail no flower in detail