AIRATOBIKAZURA of Kikukamachi is in full bloom!

Hang special natural monument AIRATOBIKAZURA of country which is said to be 1,000 years years old from late April through early May average year; and of dark red purple big; have a heated. Because it was cold winter, there was concern about there being little flowering sprout, but seemed to begin to flower by rain of the other day at a stretch this year. Around the end of April seems to be in full bloom.
〒There is 861-0412 Kikukamachiaira, Yamaga-shi, Kumamoto P (free)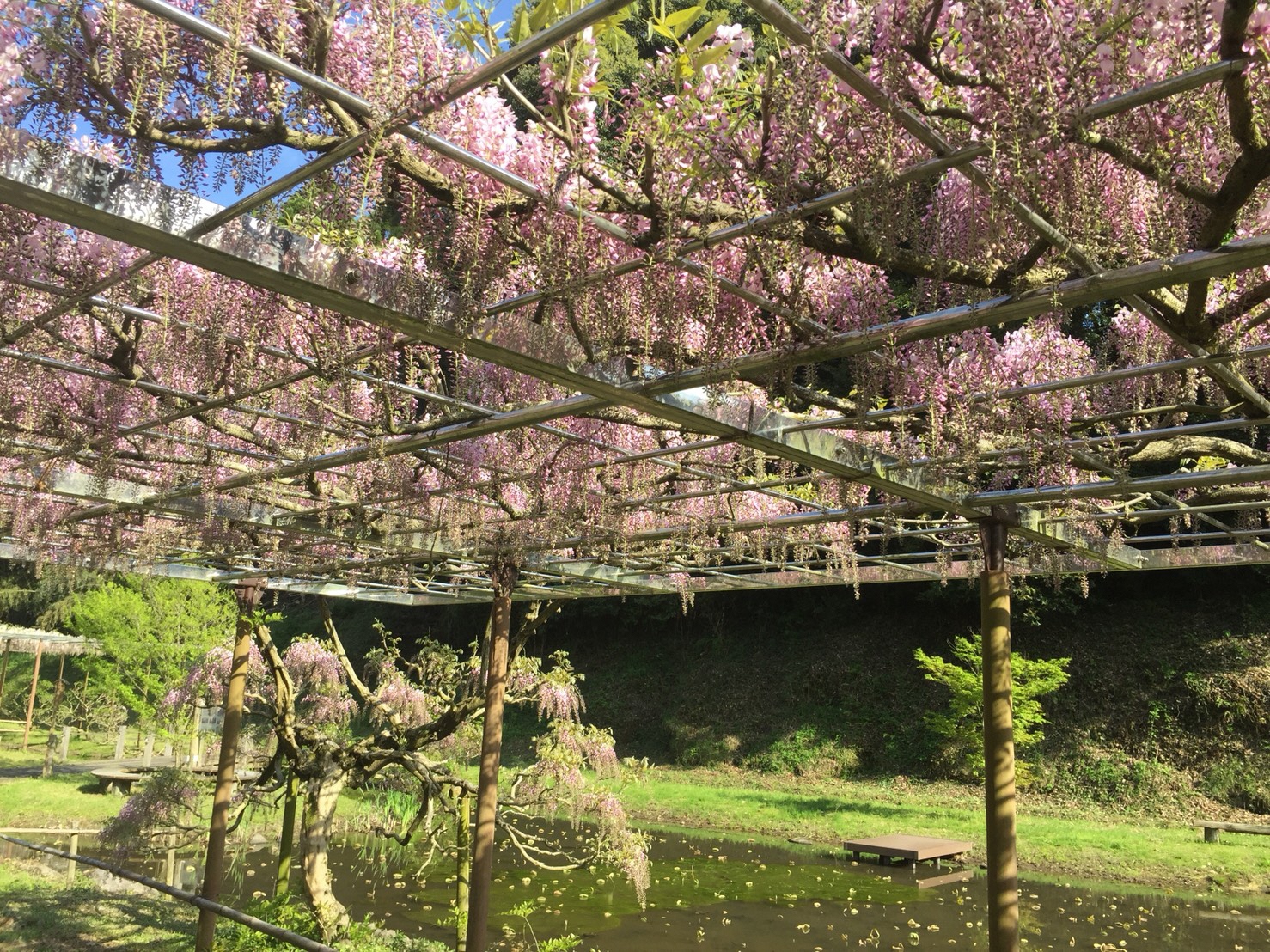 Mt. shikaori wisteria Festival 2018 is holding in Kaomachi!
Wisteria which is said to be Japanese old flower tree. You can see various kinds of wisteria in full glory at this time in forest interchange facility "Mt. village" of shikaokodai. As of April 26, wisteria just reaches in full bloom, and it is thought that we can enjoy until around the end of April.
〒There is 861-0561 2965, Kaomachiiwabaru, Yamaga-shi P (free)
Contact Product museum of Kaou TEL.0968-36-3838
In addition, azalea of Nitirin temple (nichirinji) azalea park of Sugi, Yamaga-shi is over in full bloom. Of rainy influence of the other day because met, it is likely that many flowers have been scattered.