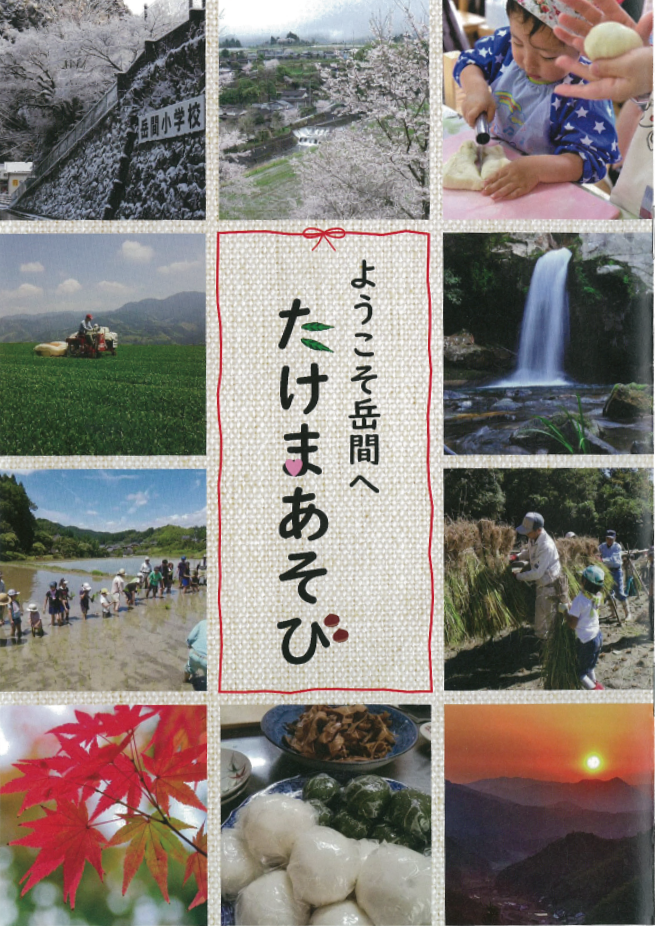 Booklet "takemaasobi" where Prefectural University student summarized charm of district between Mt. Kahokumachi, Yamaga-shi, Kumamoto in (14 pages of A5 seals) was completed.
We introduce 19 highlight including superb view spot having "instagenic" in young people's glance.
As for the booklet, Mt. NPO corporation Prefectural University to support net and agriculture model district between prefectural Nakayama relievedly working on community revitalization cooperates and makes 3,200 copies.
We liken rice field which protruded in steep slope to the sky and "Infinity pool" without border of pool and introduce as spot for photograph joint ownership application "Instagram". We spotlight auction hall of industrial festival and Takema tea of special product.
We distribute booklet free in Prefectural University or Kahoku civic center.
For more information, look here.
takemaasobi