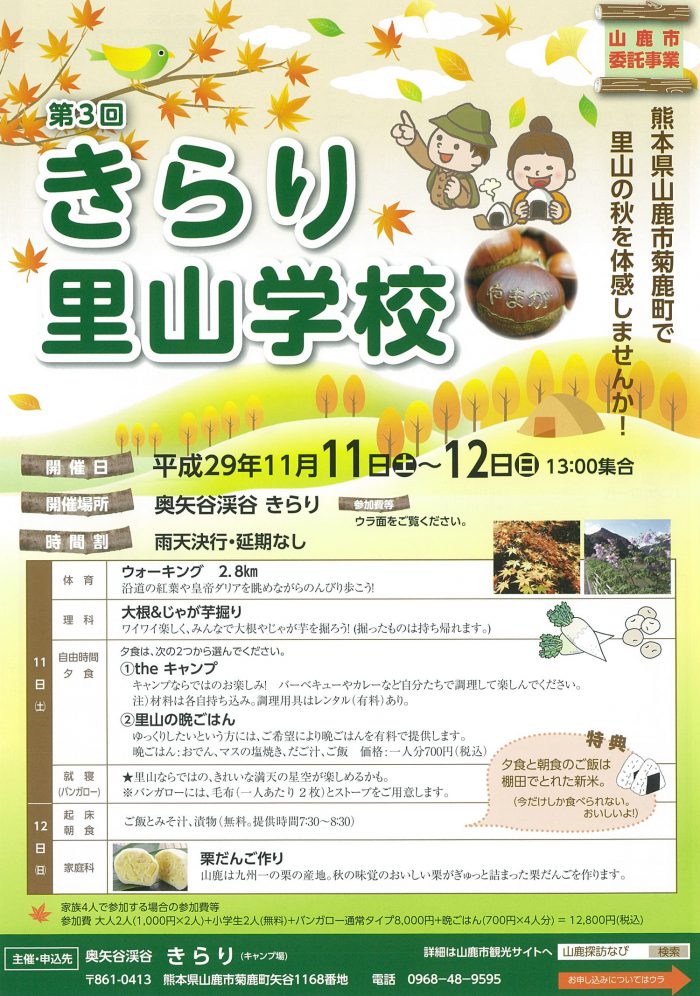 Do you not sense autumn of village forest bodily in Kikukamachi, Yamaga-shi?
<the date>
We gather at 13:00 on Sunday for from Saturday, November 11, 2017 to 12th
<holding place>
Depths Yatani Valley shiningly
<class schedule> ※There is no rain or shine, postponement
11th Saturday: Physical education/walking 2.8km
Science/daikon & potato moat ri
Dinner of free time, dinner/① the camping or ② village forest
Going to bed (bungalow)
12th Sunday: Getting up, breakfast (7:30-8:30)
The making of home economics/chestnut dumpling
<the application deadline>
It must arrive by Saturday, October 21, 2017
※In the case of a lot of applications, it becomes lottery.
As for the detailed information including participation method, please see event page.