We look for in hot spring
About Kamoto hot spring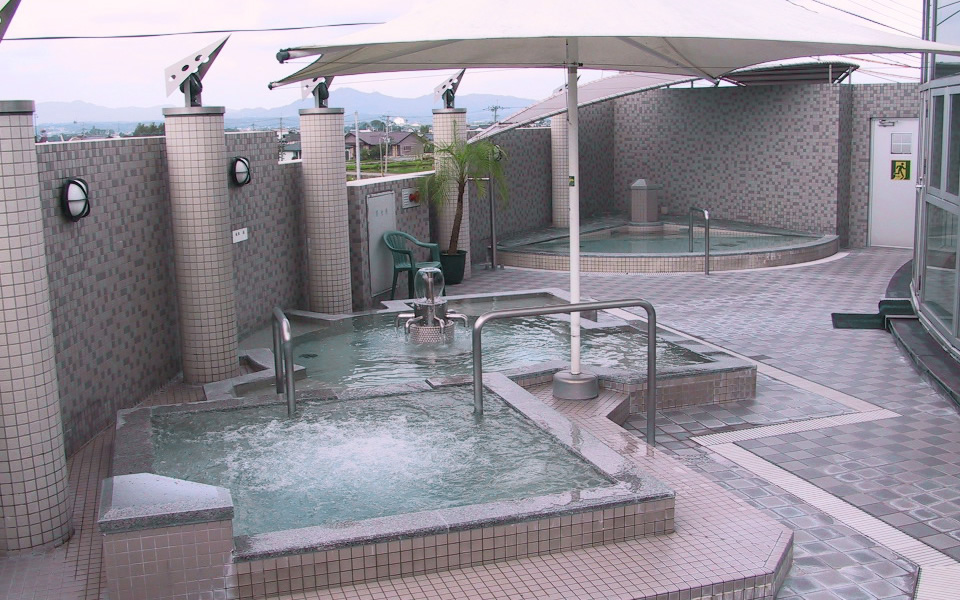 The silky feel is after, and water-clear hot water is moistened.
History of hot spring
Bubble bath, sauna, substantial facilities including open-air bath. Type of hot water is eight kinds in total in extensive bright bathhouse! We let you hit and can enjoy hot water, electricity bath, high temperature hot water, cold bath and hot water that there is many the main bath, herb hot water, bubble bath, eddy bath.
Forest bathing sauna of flavor of forest and outdoor bath where light pours into make think in some opening-like Europe; is made. Sauna mat adopts hygienic personal mat method. We clean all bathtubs every day and replace hot water. We do with "day of bath" on 26th and go event bath every month.
Temperature, spring quality, color
Alkaline simple spring is without taste or odor
Effect
Low back pain, stiff shoulder, neuralgia, rheumatism, relieving fatigue
Facility guidance
Taking a bath charges of road station Mizube Plaza Kamoto Yukari
Adult: 300 yen
Child: 200 yen
Infant: free
Opening hours: 10:00-23:00 (the end of the 22:30 acceptance)
Closed: No fixed holiday