We look for in hot spring
About Kumairi Onsen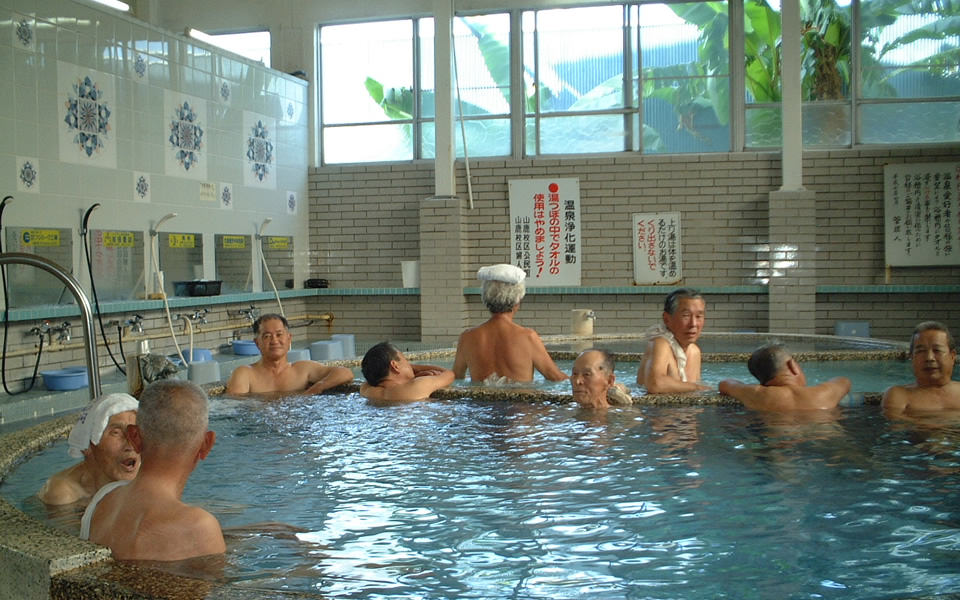 Hot spring which is told that vassal, hachibanyashiro of Prince Taketoki Kikuchi discovered about 700 years ago.
History of hot spring
"Kumairi Onsen" that the north, simple spa atmosphere become popular a little from Yamaga city area, and bather from Fukuoka visits a lot including the north of the prefecture. Around the Engen year about 700 years ago, public vassal, hachibanyashiro are said to have discovered in Takeshi Kikuchi (we come and die and are good at) now. In the Tensho era year (1573-1591), we settled as "flat hot water" to pour free and were got close as oasis of person and traveler of neighboring villages until around 1887. In the days of spring cherry tree, Sakura Festival is held every year in storehouse mound park nearby.
Temperature, spring quality, color
From 38 degrees to 45 degrees
Alkaline simple spring is water-clear, and dryness is unscented
Effect
Neuralgia, rheumatism, dermatopathia, relieving fatigue
Contact
Kumairi hot spirings center
72, Kumairimachi, Yamaga-shi
TEL: 0968-44-5810