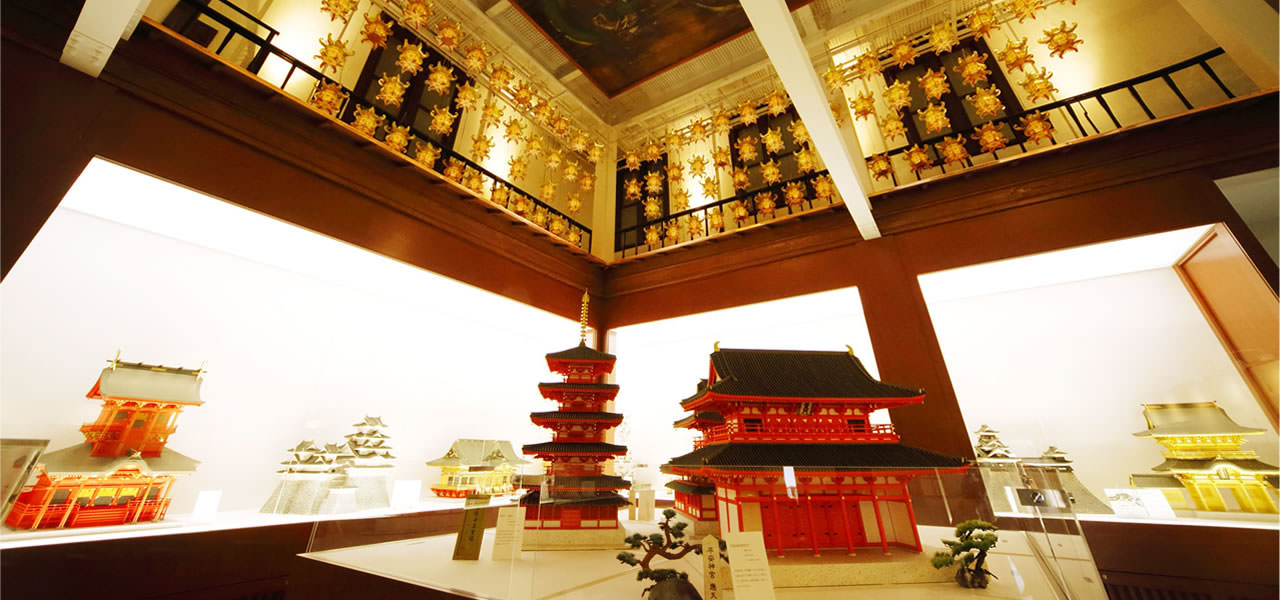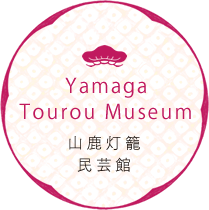 Enjoy the traditional art in the Western-style building from the Taisho period
Yamaga Tourou Museum
Yamaga Tourou are designated Traditional Crafts of Japan. Made with Japanese paper and little glue, Yamaga Tourou are known as the ultimate paper crafts for their fineness and beauty. The Yamaga Tourou Museum displays many famous Yamaga Tourou. Take your time to enjoy the world of Yamaga Tourou, the specialty of Yamaga.
Yamaga Tourou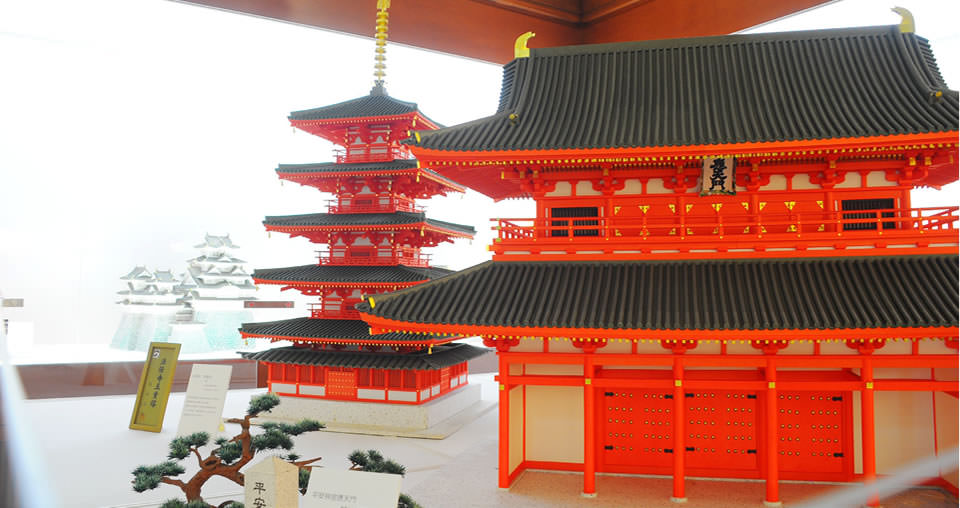 Feel the delicacy and long history of Yamaga Tourou.
The history of Yamaga Tourou goes back to the Muromachi period. People in Yamaga used to dedicate lanterns to the local Omiya Shrine since old times, and craftsmen started to make various lanterns in the course of history. The museum displays masterpieces such as lanterns recreating temples, castles, and Japanese-style rooms, arrow containers, bird cages, and golden lanterns used for the 1,000-people lantern dance.

Workshop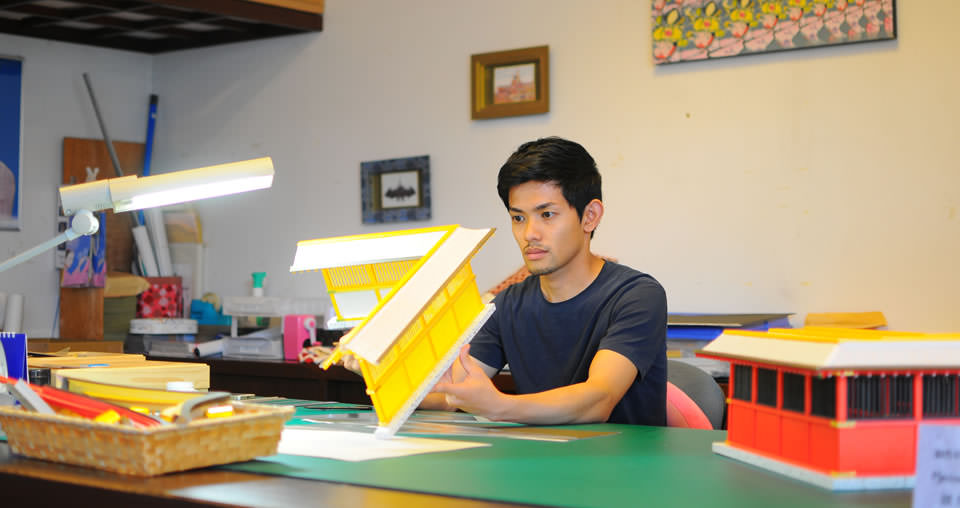 See the splendid techniques of lantern makers.
Craftsmen who make Yamaga Tourou are called Toro-shi (lantern maker). The production process can be viewed in the annex. To become a lantern maker, a craftsman must spend about ten years mastering high-level techniques and skills. Yamaga Tourou are currently produced by six lantern makers and three apprentices.


Original paintings of Ichiro Tsuruta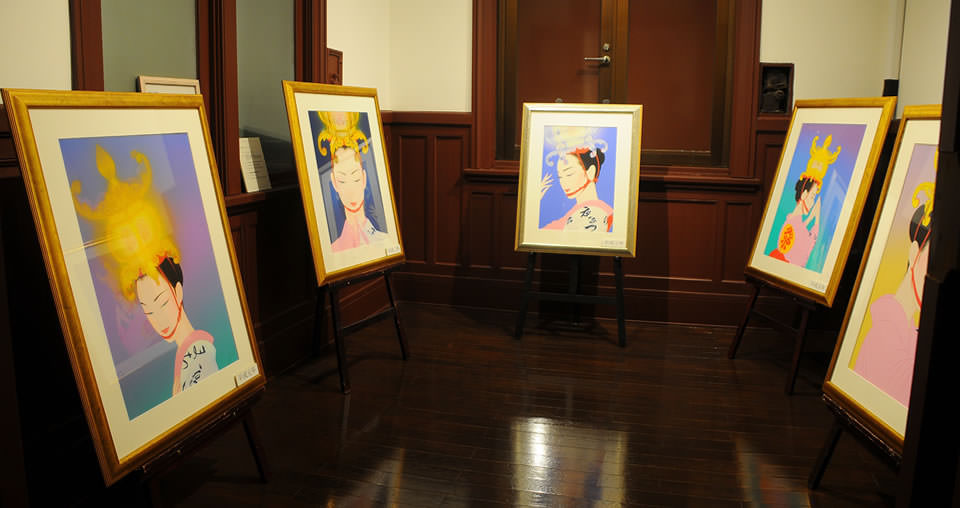 Lantern ladies drawn by the renowned painter of beautiful women
The painter Ichiro Tsuruta, native of Kumamoto Prefecture, draws posters for the Yamaga Tourou Festival every year. The original paintings of the past posters are displayed in the museum.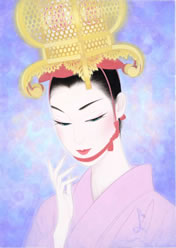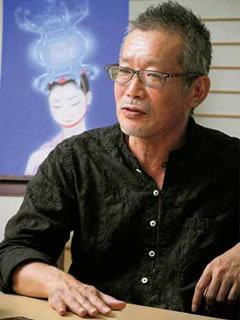 Ichiro Tsuruta
Illustrator and painter. Born in Amakusa, Kumamoto, in 1950.
He graduated from Tama Art University and has been presenting works in and outside Japan. His unique portraits of beautiful women were used for many occasions, such as the advertisement of Noevir Cosmetics and opening credits of TV series. He has been drawing posters for the Yamaga Tourou Festival since 1989.
History of Yamaga Tourou Museum
The hall of Yamaga Tourou, revived memorably as a cultural property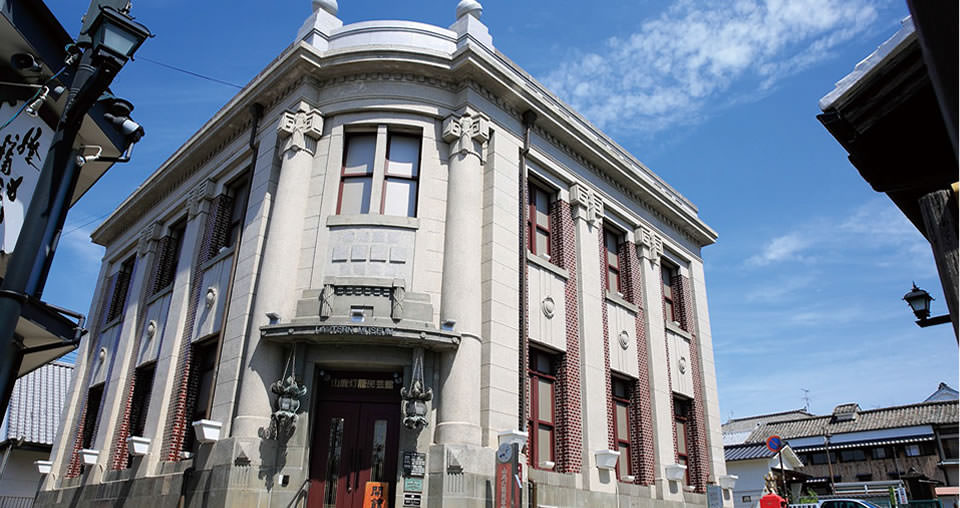 Feel the delicacy and long history of Yamaga Tourou.
The building of the Yamaga Tourou Museum was built in 1925 as the Yamaga branch office of Yasuda Bank. It was then used as the Yamaga branch office of Higo Bank until 1973.
It was designated as a Tangible Cultural Property of Japan in 2002, for its imposing Romanesque exterior and precious interior that passes on the old bank architecture style.