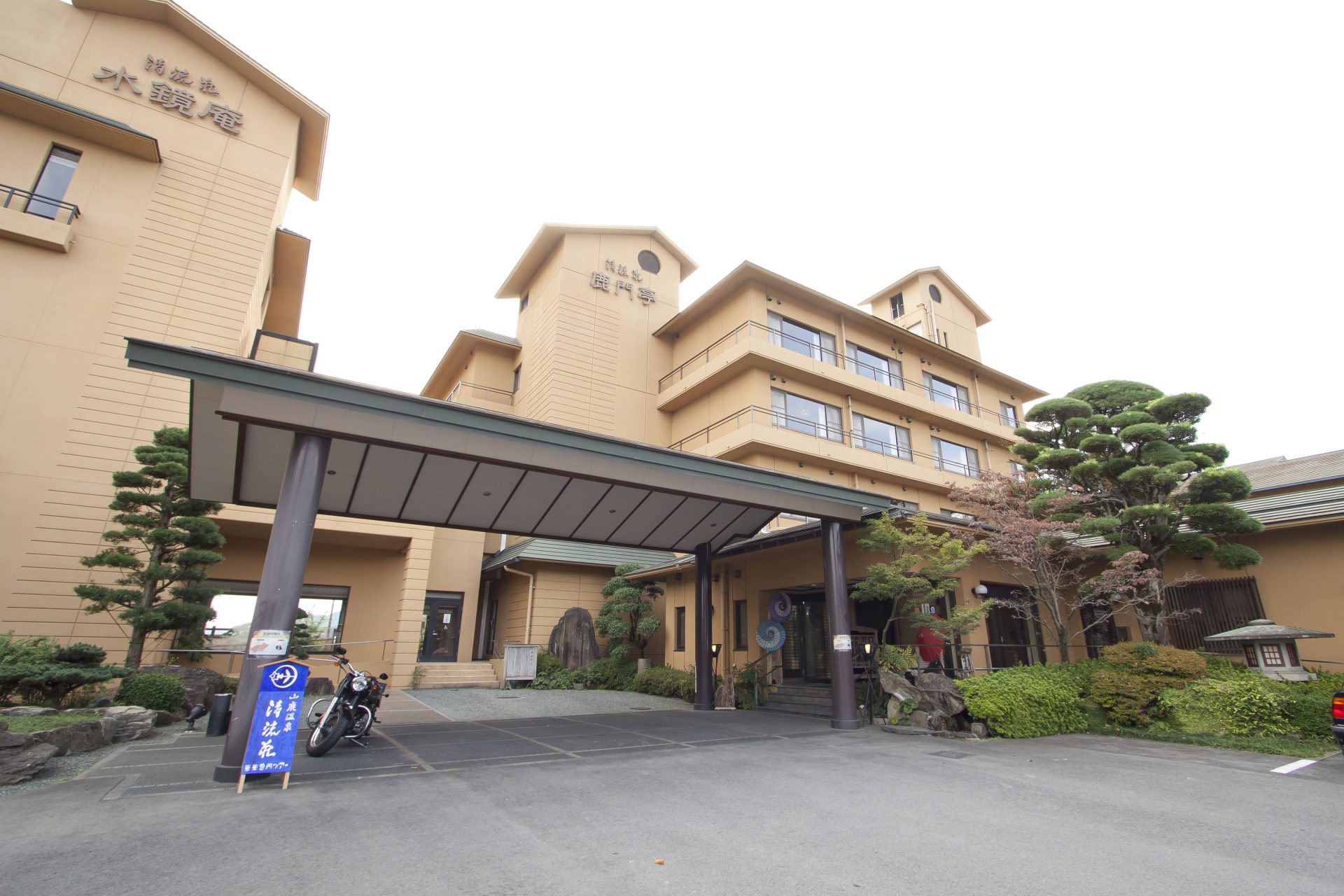 Yamaga hot springs Seiryu-sou
Glassy surface of water hermitage spacious with banquet dishes in deer gate bower of hospitality, guest room with open-air bath.
"Yamaga hot springs Seiryu-sou" consisting of two of long-established store of Yamaga hot-spring village with history by founding of 1885 100 years or more, glassy surface of water hermitage and deer gate bower
Purely Japanese structure reports traditional culture in Japan in now and invites to deluxe space where we settled with warmth of nature.
Facility where Mt. GO TO is targeted for campaign
※As it reached the number of the setting, we made a reservation and accepted and were finished.
Facility information
The location
〒861-0501 1768, Yamaga, Yamaga-shi
TEL
0968-43-2101
Rate
Deer gate bower/hotel charges (with half board) 14,450 yen ..., one-day rate (meal + bathing) 5,000 yen ...
Glassy surface of water hermitage/hotel charges (with half board) 23,250 yen ...
Drop in; hot water/adult (12 years or older) 400 yen, dwarf (under 6 years or older 12 years old) 150 yen
Parking lot
Available
Opening hours:
Drop in; hot water/11:30-16:00, 18:00-20:00 (inquiry required, every Monday fixed closing day)
Regular holiday
No fixed holiday
Access
Is car than Kikusui IC; 15 minutes
Is car than Ueki IC; 20 minutes
URL
http://www.rokumon.com
Location Map