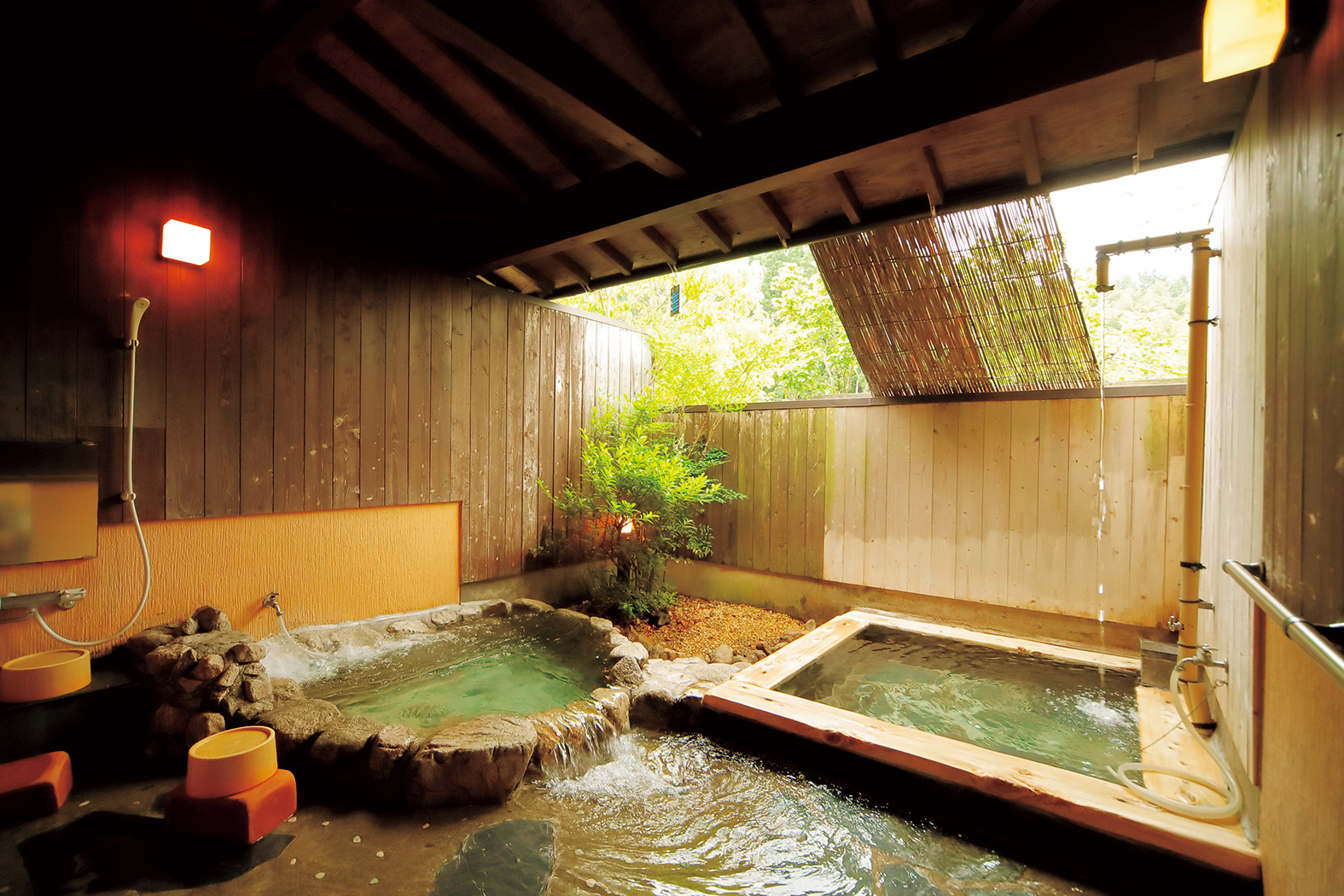 Hot springs Fu-getsu
Hot water hold every time; substitute system. You can enjoy bath most anytime.
All reserved family bath/15 rooms
It is bath flowing constantly from the source where with every time exchanges hot water with.
In addition, we do not offer large communal bath.
As we expand various amenity, lightness can come casually.
In hygiene, please bring only towel.
(when it is not bringing with towel, we offer paid sale)
Hot water of Fu-getsu is sulfur ingredient-rich natural gush spring.
Please take a bath after silver was taken off as there might be change of color as for noble metal, the accessories.
We make a reservation and heard waiting only in local receptionists with next hot water.
Facility information
The location
〒861-0556 5955, Hirayama, Yamaga-shi
TEL
0968-43-0268
Rate
Chamber (wind Aya, printed cotton, love letter, indigo blue, Eika, beautiful cherry blossoms, large hall, Katsura)/1,500 yen (one hour)
Omuro (origin of dragon, *kyu, Epiphyllum oxypetalum, Fuga)/2,500 yen (one hour)
Inside bath (nights with the midnight sun, flowers and birds, kian)/1,500 yen (one hour), 2,000 yen (one hour) (bedrock bath stone specifications)
■It is available in free of charge
Shampoo, conditioner, body soap, lotion, emulsion, face-wash, dryer, air-conditioner, cotton & cotton swab set
Parking lot
Available
Opening hours:
Weekdays/9:00 ... 1:00
Saturdays, Sundays, and holidays/8:00 ... 1:00
(last receptionist 0:30)
Regular holiday
Having no days off
URL
http://fu-getu.com/
Location Map