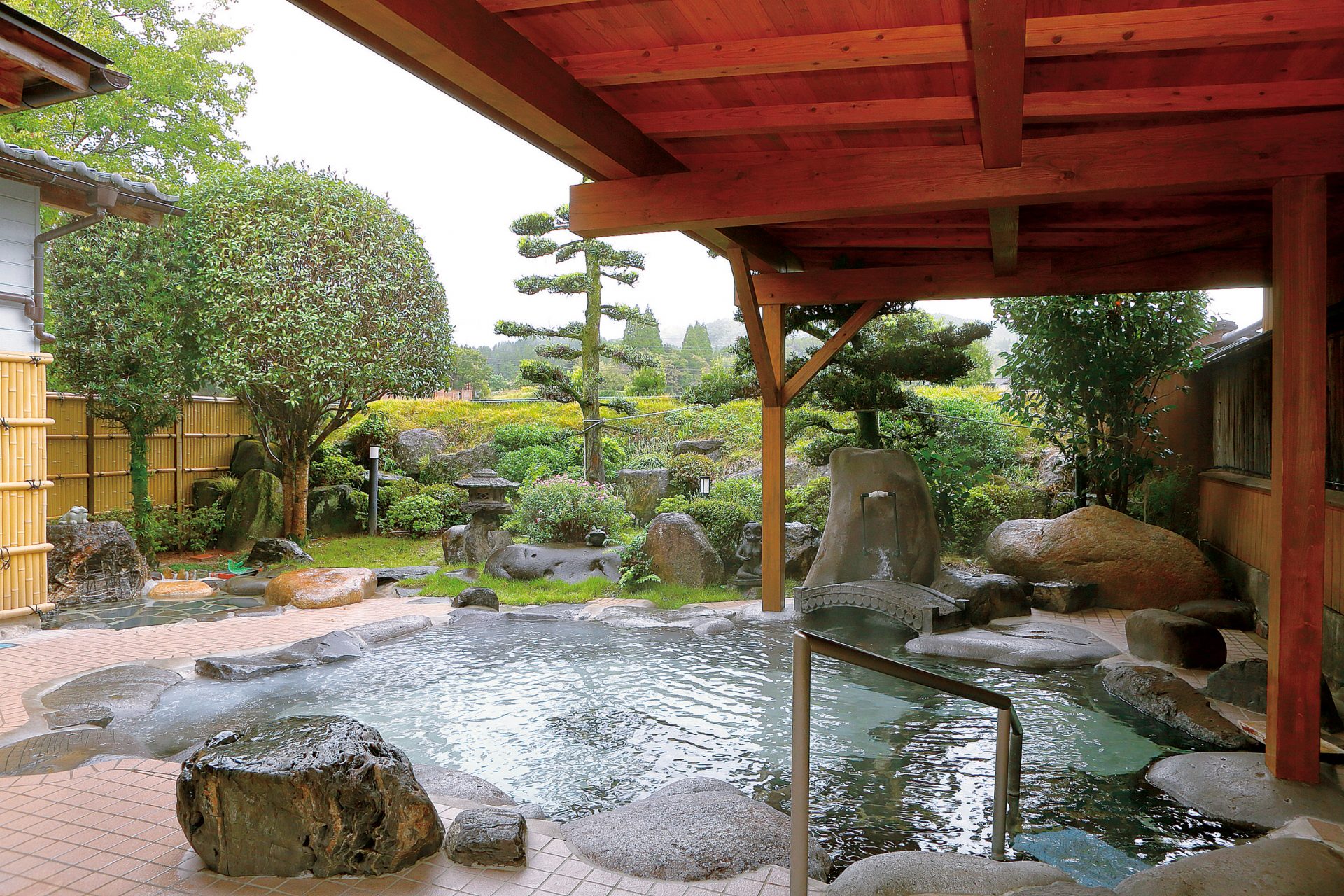 Day trip spa Flora
Day trip spa to be able to enjoy various ways of enjoying.
Spring quality of Flora is alkali simply weak radioactivity hot spring. As for the Hirayama hot springs, Bihada-no-Yu is also called.
It is called that Kiyomasa Kato of war-torn country military commander soaked in Hirayama hot springs for treatment of heat rash.
Facility information
The location
〒861-0556 5235, Hirayama, Yamaga-shi
TEL
0968-44-5888
Rate
Bathing rate/380 yen for adults, 200 yen for children (to 4 years old ... primary schoolchild)
※Every Tuesday is customer thanks day. It is bathing rate 350 yen.

<bathing ticket> We offer bathing ticket relaxedly on 1st.
・650 yen for adults, 300 yen for children ※We cut from April 1, 2009.
・550 yen for adults, 200 yen for children ※Price (every Tuesday) on thanks day
※There is advantageous coupon

Room for rent (more than three people)/(six quires of intervals) 2,000 yen, (ten quires of intervals) 3,000 yen
Parking lot
About 150
Opening hours:
9:30-21:30
Regular holiday
On Thursday (in the case of holiday, we do business)
URL
http://www.hirayama-flora.jp
Location Map