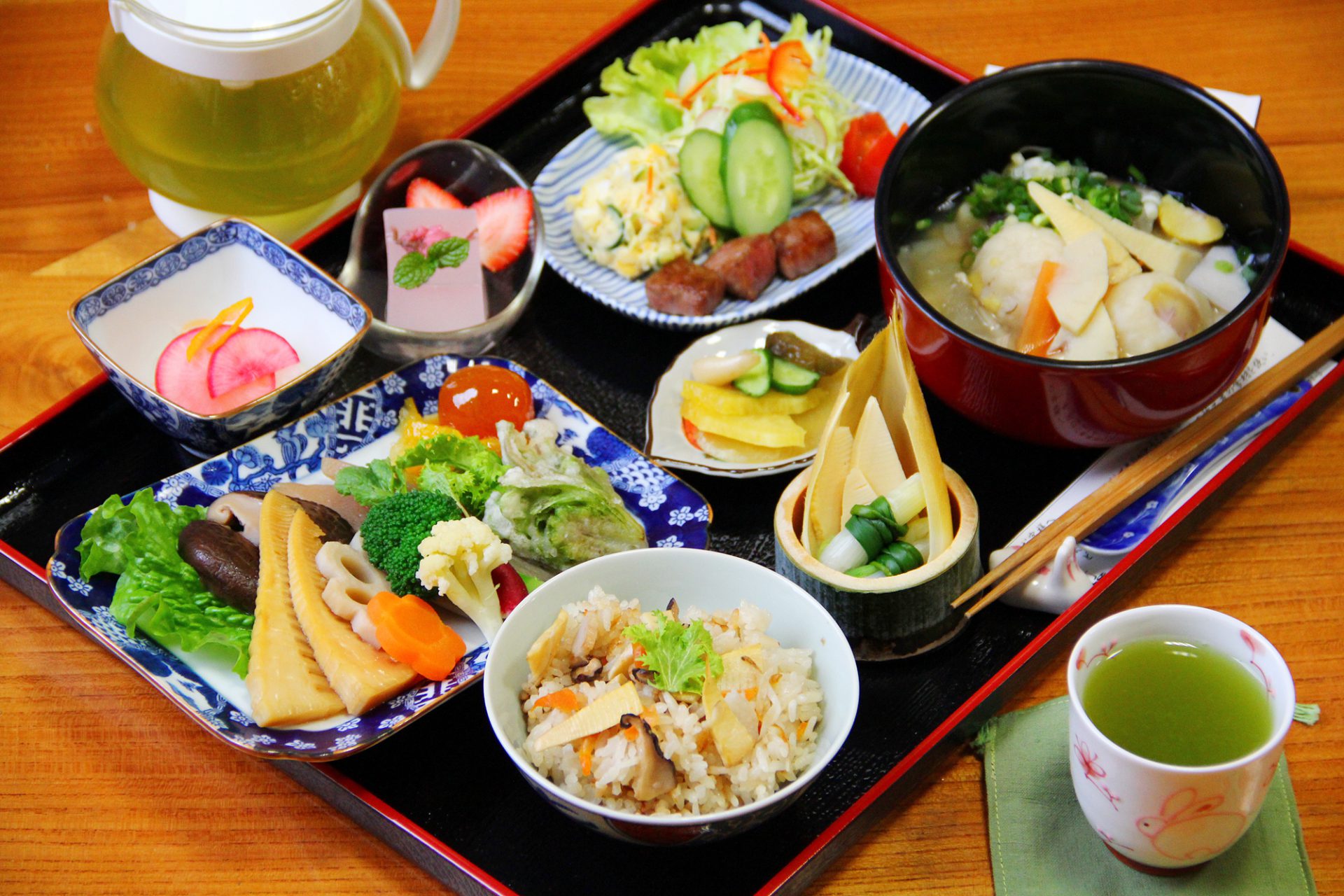 takekanseicha restaurant "YAMANIOMAKASE"
Oldness and dishes that it is full of nature and is good for your health which tea-growing district provides
Among the deep mountains, we can taste hometown dishes that is delicious at village of Takema tea produced blessed with clear water and atmosphere.
We can enjoy seasonal contents such as Teuchi soba sets chestnut dumpling stew set Cha-soba set from December from September from lunch, the middle of June when we used bamboo shoot abundantly from the end of March.
Dessert is to dessert set to be able to enjoy Takema tea.
※Please make a reservation beforehand if possible.
Facility information
The location
〒861-0605 1377-3, Kahokumachitaku, Yamaga-shi, Kumamoto
TEL
0968-32-2526
Opening hours:
11:00-15:00
Regular holiday
Wednesday, August 15 and 16, from December 31 to January 5
Access
◯It is 35 minutes by car from from Ueki IC
◯It is 35 minutes by car from from Kikusui IC
◯It is 50 minutes by car from JR Shin-Tamana Station
URL
http://takema-tea.biz/shop_rest/shop_rest.html
Location Map