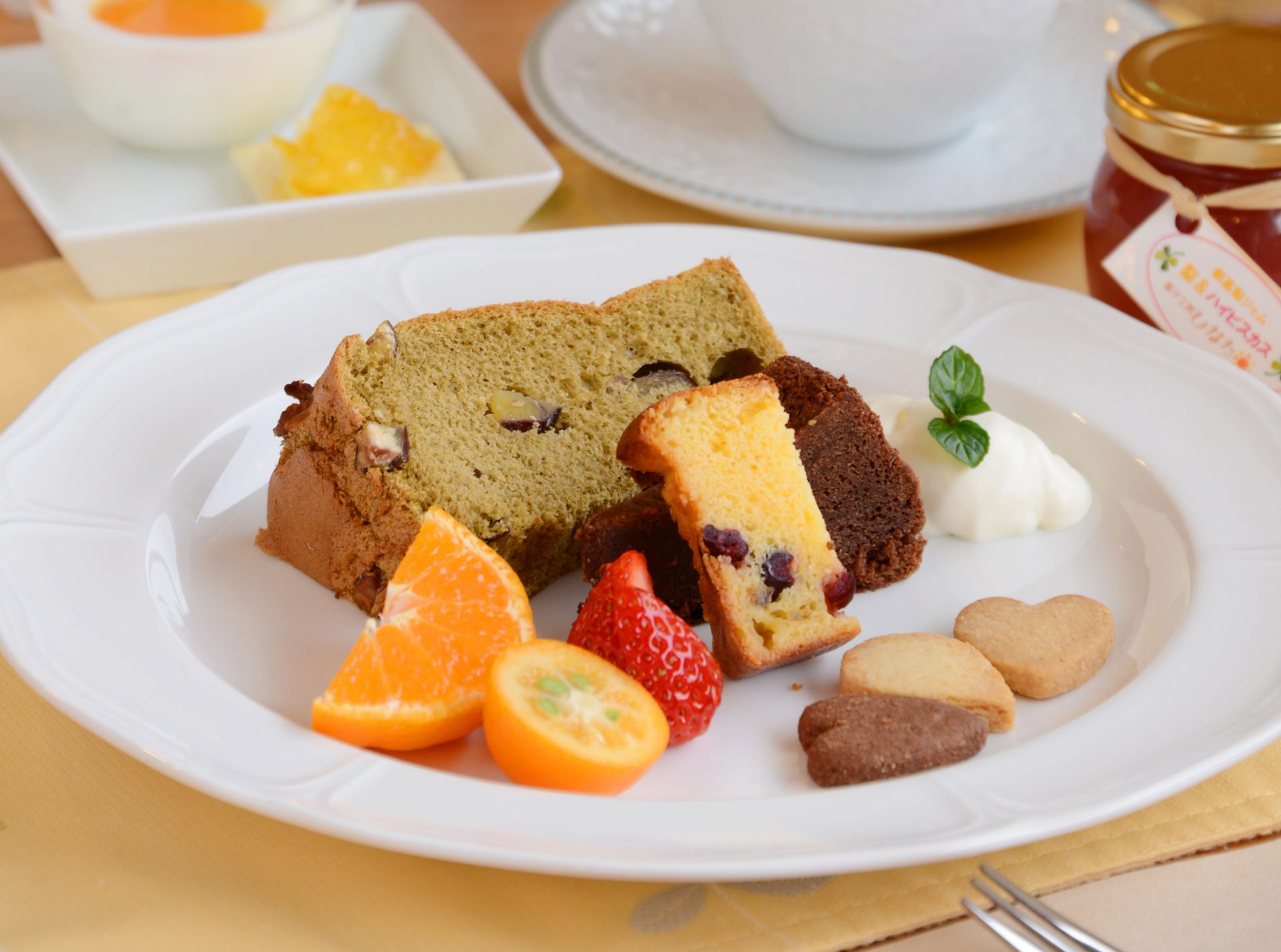 Cake studio sun Café
Special cafe which opens only at the beginning of the week
It is shop which began with feeling that storekeeper loving to eat wants to send delicious thing to.
"The cake studio sun" to make additive-free fresh jam and cake every season,
": sun kitchen dishes & cake classroom" of a small number of people system using local vegetables,
"Sun Café" to be able to enjoy snacks and drink every season is cafe at the beginning of the week of business plan only on Sunday/Monday on Sunday of first ... three weeks.
In sun Café, we choose one favorite thing among several kinds of chiffon cake and can enjoy "the greed set" which we attached baked confectionery and boruborone to. Drink is available from coffee and tea, herb tea.
In addition, the local orthodox school jam to be produced, and to stand, and to be particular about fruit, and to make every season is popular among presents in pretty small bottle pleased with.
Location Map