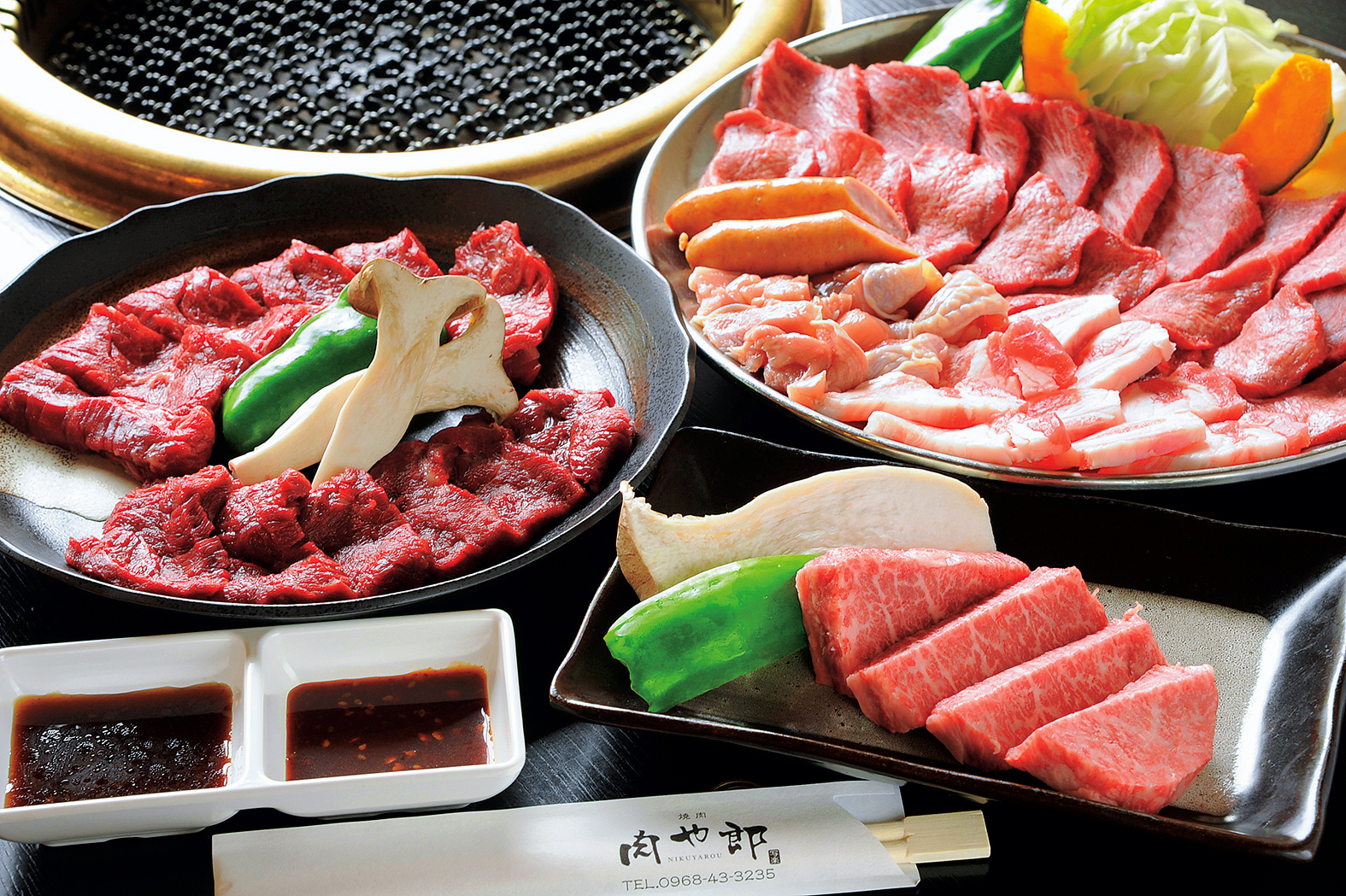 Meat and ro
Popular shop which marbled beef shabu-shabu, chateaubriand of Japanese black beef can taste!
It is very delicious shop to be able to all enjoy to chateaubriand of rare part, marbled shabu-shabu, sukiyaki, basashi and grilled horse to Japanese black beef yakiniku including aitchbone and inner shoulder meat in one here.
It can nod that there are many outside the prefecture repeaters. 2F corresponds to group, and reservation is recommended on the weekend.
Facility information
The location
〒861-0518 604-1, Munakatadori, Yamaga-shi
TEL
0968-43-3235
Rate
Meat and ro set/2,986 yen
Blue-ribbon Japanese black beef roast shabu-shabu (one portion)/2,600 yen
Parking lot
Available
Opening hours:
17:00-23:00
Regular holiday
Wednesday
Location Map