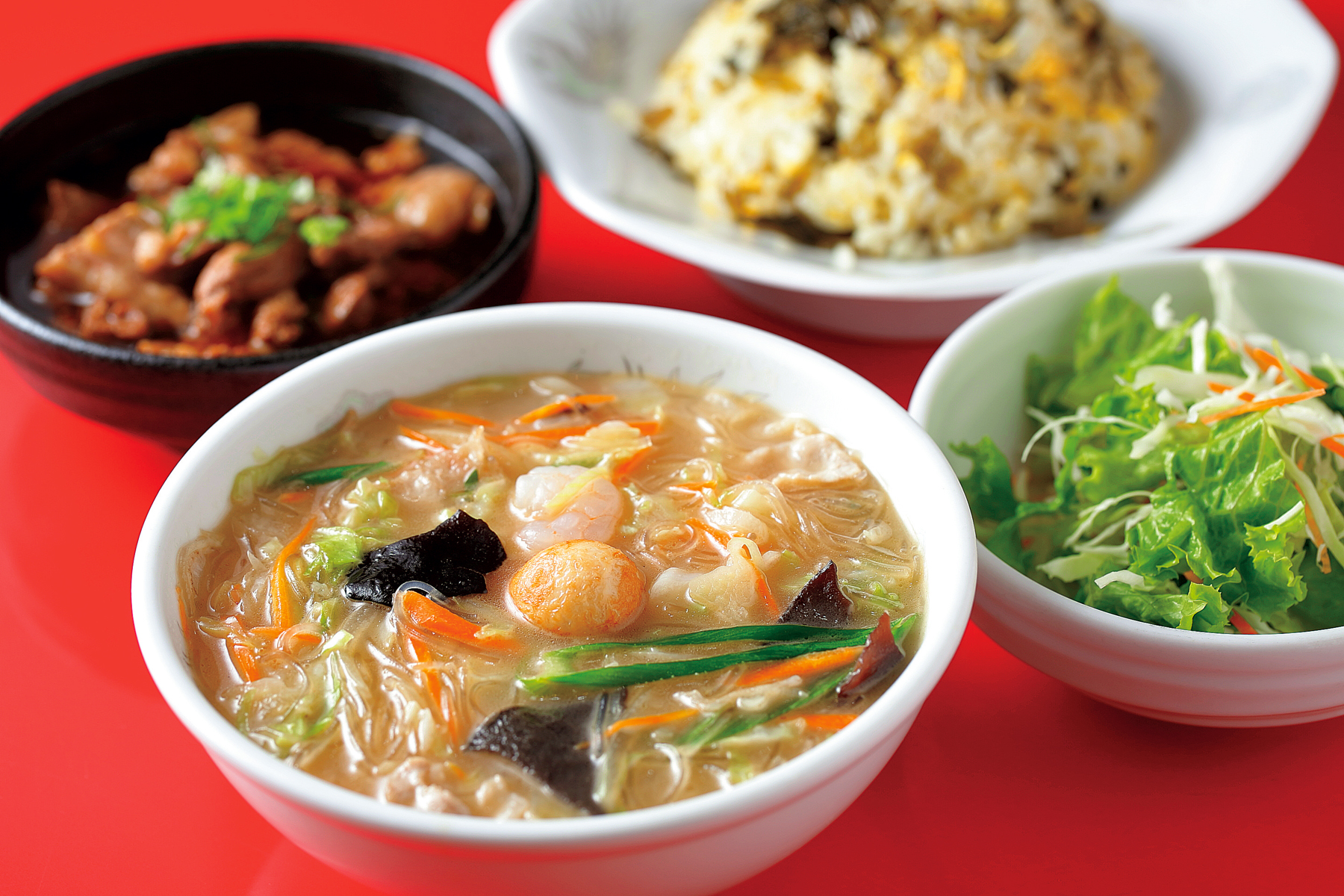 Chinese food North China Chinese restaurant
Chinese restaurant which continues being loved in area
Chinese restaurant which continues being loved in area for founding 35 years.
Being popular while limitation and new menu are prepared during period "soybean milk tantanmen."
Heavy, smooth soup using soybean milk is taste of suiyodari.
Advantageous lunch that there are Taipien, fired rice with takana greens, stewed horse line and the deluxe combinatorial volume to symbolize Kumamoto is must-see.
Facility information
The location
〒861-0501 1, Yamaga, Yamaga-shi hot spring plaza Yamaga 1F
TEL
0968-43-2853
Rate
Soybean milk tantanmen set 1,250 yen
Kumamoto set 1,100 yen
Opening hours:
11:00-21:00
Regular holiday
Third Wednesday
Location Map