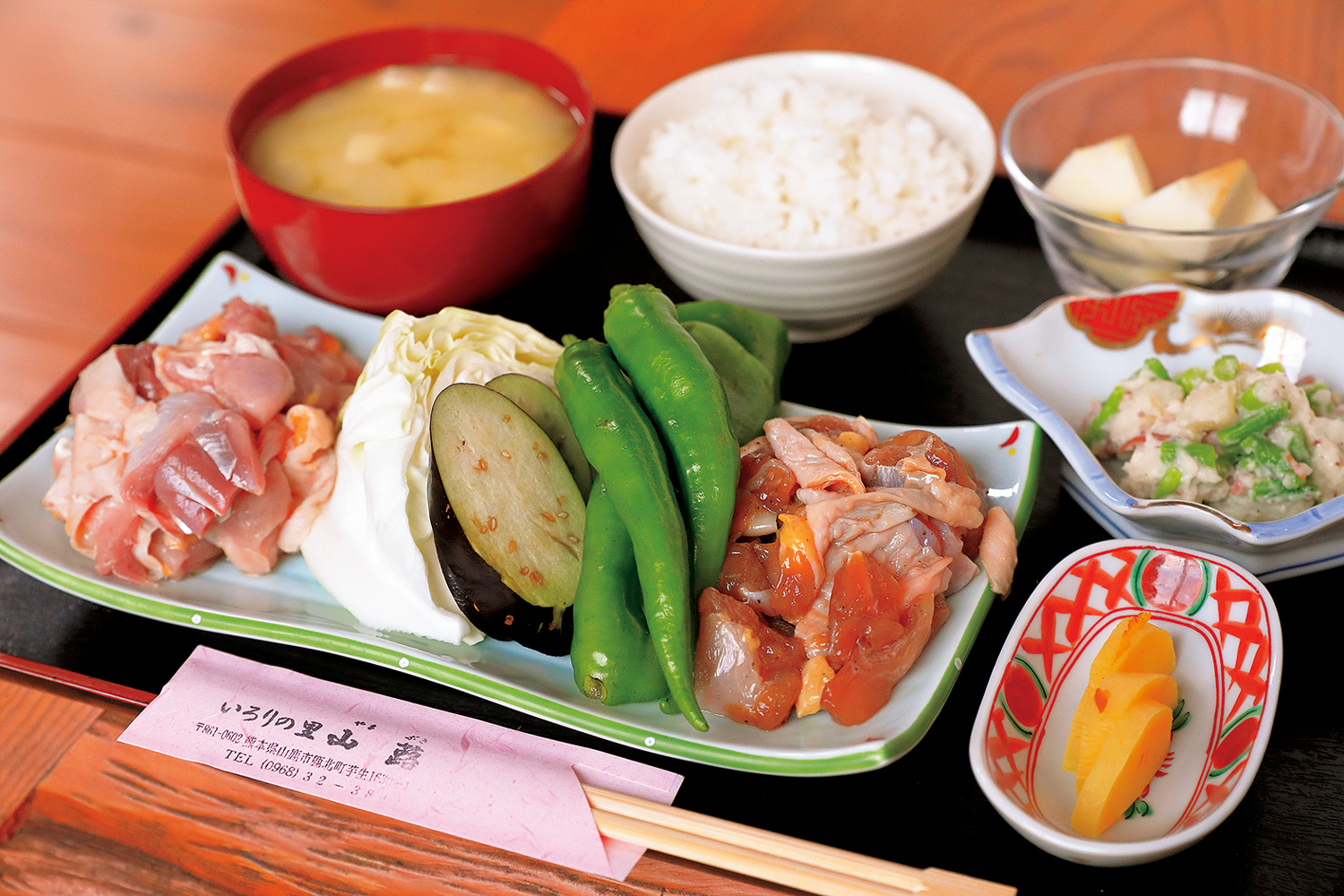 Village forest Japanese butterbur (yamabuki) of hearth
Complete hideaway regional chicken restaurant needing reservations which is particular about local charcoal and chicken, local production for local consumption including own house vegetable garden.
"Mountain Japanese butterbur" to be able to enjoy real char-grilling in open room-style.
Lunch is a lot of repeaters in set menu, homey atmosphere which provides dishes depending on request at night, and snuggled up to customer by business only for reservation regardless of the night and day.
On the use, do not forget making a reservation until the day before.
Popular menu "grilled regional chicken set" of noon offers two kinds of salt of Amakusa-nada Sea and homemade garlic soy sauce by the volume of 200 g of one portion.
As for rice, soup, small dish, pickle, the dessert together.
Facility information
| | |
| --- | --- |
| The location | 〒861-0602 1630-1, Kahokumachiimou, Yamaga-shi |
| TEL | 0968-32-3844 |
| Rate | Grilled regional chicken set/1,500 yen |
| Parking lot | Available |
| Opening hours: | Complete reservation system, please feel free to contact. |
Location Map