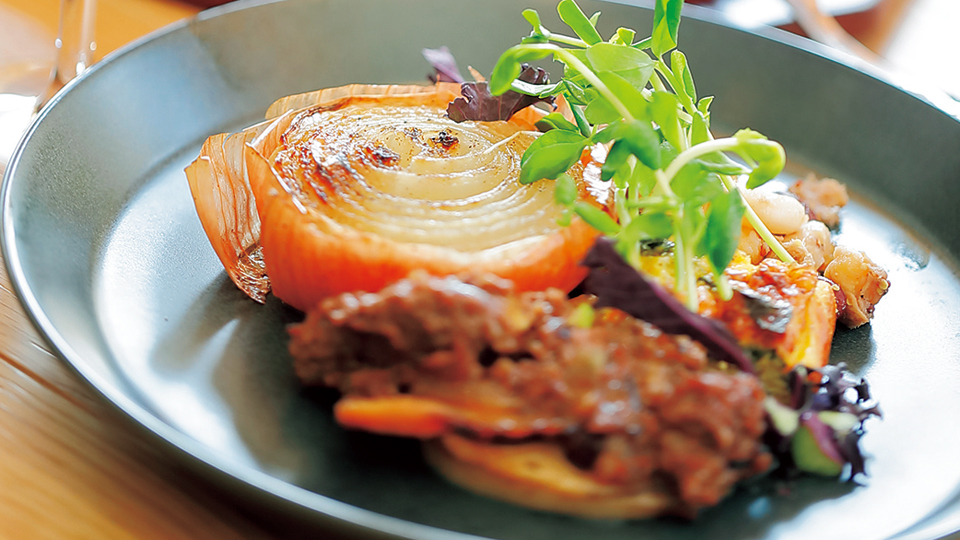 Kumamoto wine farm chrysanthemum deer brewery, Restaurant Farm
Good thing array of Yamaga! Today's Buffet who can taste local production for local consumption
Restaurant "farm" with "meal of Yamaga" as concept.
We can thoroughly enjoy seasonal fresh vegetables from Yamaga in salad buffet of refill freedom to the full.
With grill dishes that restaurant-limited glass of wine (540 yen ...) to be able to taste only here is excellent at affinity.
It is handcrafted, and, in the buffet where about 15 kinds or more dishes are always displayed at, "quiche of spinach and bacon" and "roast with skin of onion" are popular among one article of one article carefulness.
It is ◎. in that another new dish forms a line when sold out and wants to enjoy in various ways Advance reservations are recommended to the use.
Facility information
The location
〒861-0412 559-2, Kikukamachiaira, Yamaga-shi
TEL
0968-41-8650
Rate
We are working under Buffet of salad soup, rice, dessert drink on all menus
▪Beef Grill Lunch (150 g)
Taste Aya beef grill, red wine sauce/2,916 yen
▪Pork Grill Lunch (200 g)
Grill, white wine sauce/1,944 yen of play pork
▪Chicken Grill Lunch (200 g)
Confit/1,944 yen of Higo horse or red chicken
▪Kids Buffet Lunch (refill freedom)
Course/864 yen only for buffet
※Child-limited of primary schoolchild, non-school children for free
Parking lot
Available
Opening hours:
Lunch 11:00-15:00 (L.O.14:00)
Cafe thyme 14:00-17:00 (L.O.16:00)
Regular holiday
3 first Tuesday
URL
https://www.kikuka-winery.jp
Location Map