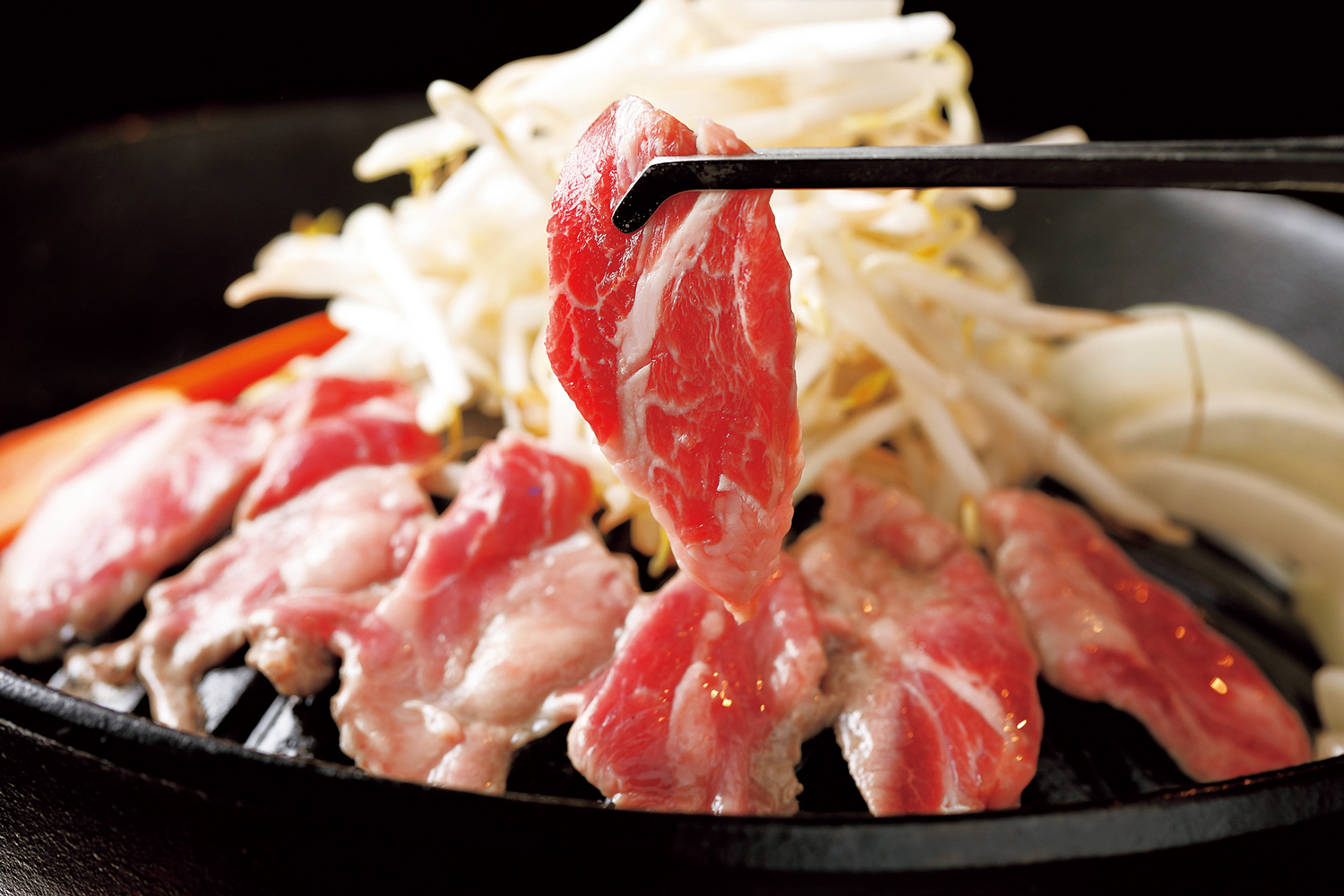 Store specializing in grilled Jingisukan, horse Uedaya
It is OPEN on Sakura-yu side. Jingisukan restaurant of new sense that inn of Hirayama hot springs deals with.
Uedaya which opened in November, 2019.
It is easy to eat by original technique and manufacturing method and provides fresh lamb shipped directly by Hokkaido.
As new spot that can thoroughly enjoy Jingisukan and grilled horse from noon in topic.
Using Horse meat which is eaten with sashimi to grilled horse, it is popularity for high protein, low-calorie healthy Saga woman.
Facility information
The location
〒861-0501 1630, Yamaga, Yamaga-shi
TEL
0968-43-1129
Rate
Jingisukan lamb extra special chuck/two portions 1,210 yen
It is/1,078 yen in grilled horse
Horse hormone large intestine/748 yen
Raw horse liver/1,650 yen
Sheep Vienna sausage/550 yen
Mutton/880 yen
Horse string/660 yen
Horse heart/1,045 yen

<Jingisukan refill freedom>
Course (all nine articles) with 4,000 yen all-you-can-drink

<menu of noon>
Jingisukan set meal/980 yen
Grilled horse set meal/980 yen
Opening hours:
11:00-14:00 (lunch)
17:30-23:00 (dinner, O.S.22:00)
Regular holiday
Tuesday, no fixed holiday
Location Map