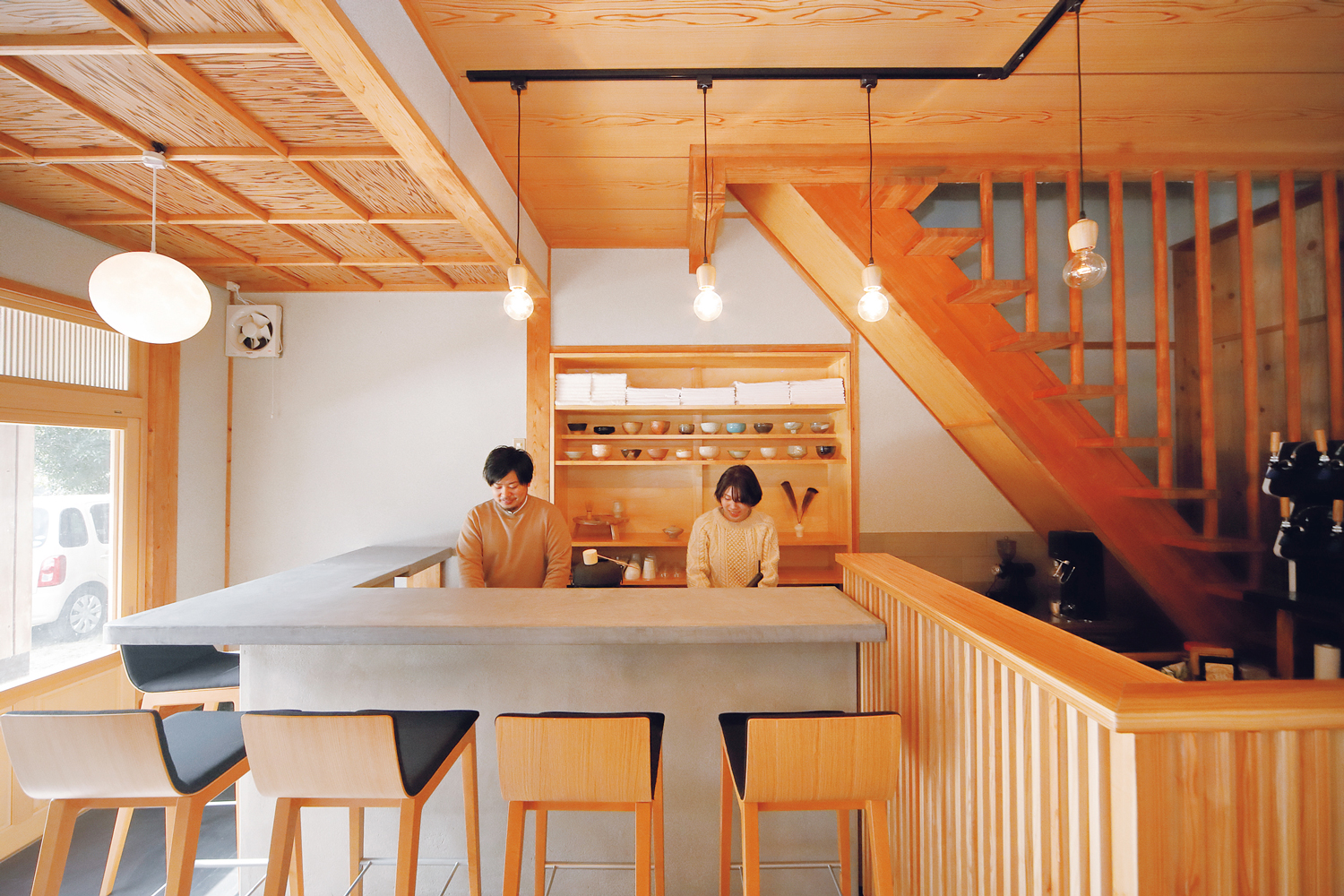 suyasuya. cafe & bar/hostel
Fashion guest house which is one and only to deal with in couples.
Accommodation of dormitory-style where Iwasaki couple who is former Community Revitalization Aid of Yamaga lets Kahoku open taking the opportunity of emigration in April.
Even woman one redecorates one Japanese-style house on a large scale to be able to stay casually, and atmosphere full of senses and cafe including Matcha add, too.
If look up at starlit sky here; for the best memory.
Cafe & sweets provide liquor at night at noon with it is cafe counter of comfort preeminence finished at mall tex in earthen floor-style space.
Cafe menu Matcha, seasonal cake, coffee, Takema tea. Only use of cafe is OK.
It is convenient for waiting of popular regional chicken restaurant nearby.
As for the sale of original brand "yu.reru" of wife.
Noon becomes dormitory at Japanese-style resort sofa, night.
As for partition and the person oriented to privacy, private room for 1 to 5 persons is fully equipped with two rooms at 2F, too.
Pet can stay only in private room together, too.
※Address search is at 3192, Kahokumachishiimochi, Yamaga-shi, please.
Facility information
The location
〒861-0604 3195, Kahokumachishiimochi, Yamaga-shi
TEL
080-9101-3190
Rate
[overnight room without meals]
There are 2,500 yen -/one, bath, kitchen
Private room 6 tatami - 8 tatami 4,000 yen - 4,500 yen/one
Parking lot
Available
Opening hours:
IN16:00 - OUT10:00
[cafe] 10:30-16:00
Regular holiday
Only cafe stops on Wednesday and Thursday
URL
https://suya-suya.info/
Location Map