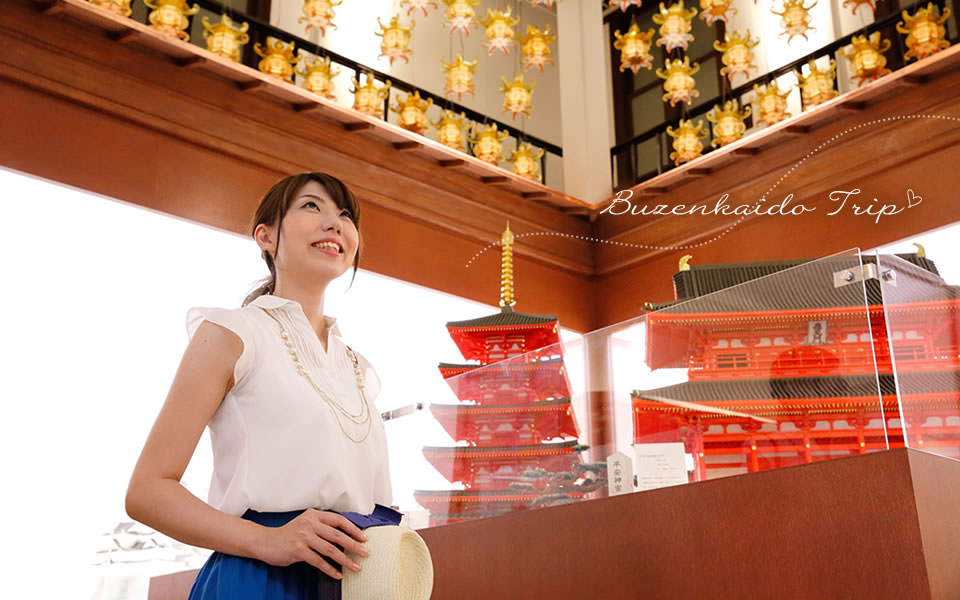 "The real face" looks in Yamaga where "Yamaga garden lantern festival" to be carried out at night made up to daytime Yamaga.
In casual scene that greetings of "hello" fly about, there is scene to be charmed by unintentionally.
Shop of appearance that is the same as the old days and historical building remain a lot in BUZEN highway which prospered as main street of Yamaga from the Edo era now.
Visit just what such a human empathy to be relieved at with nostalgia remains by all means♪
History
We are brought up by people and convey history and follow town…Place of "connection" that is still loved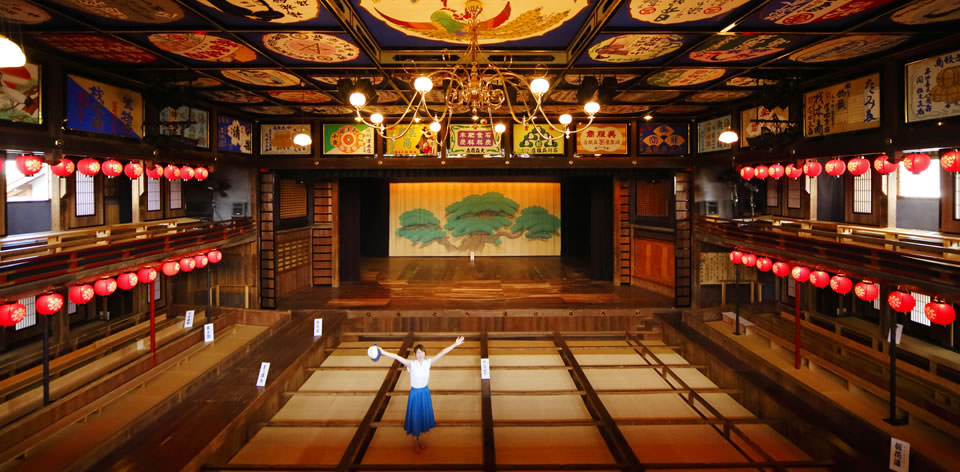 Yachiyoza Theater
Country-designated important cultural property "Yachiyoza" which conveys prosperity of general public entertainment of the Meiji period in now. We seem to be able to see bustle at the time in dignified stillness when we stand on stage.
"The circumference stage" which we moved with human power, "softshell turtle see by all means, too".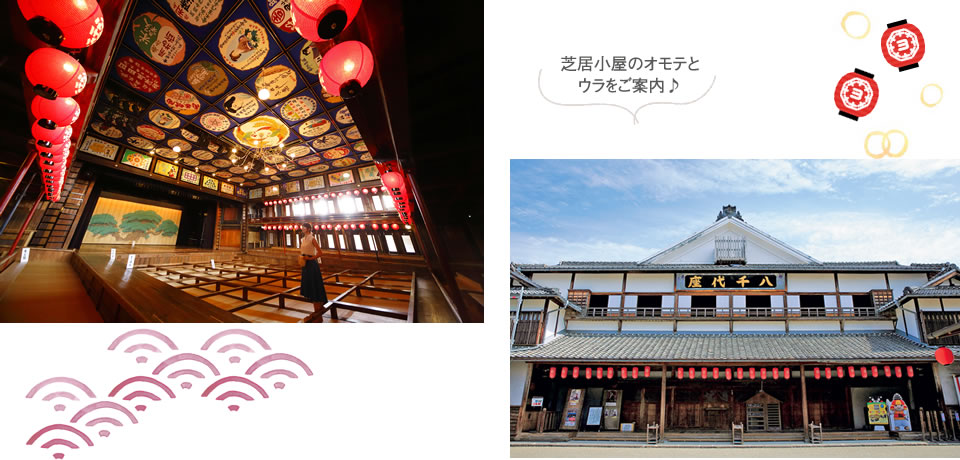 Lunch Time
"Western-style restaurant of town" which gentle time when heart feels relaxed flows through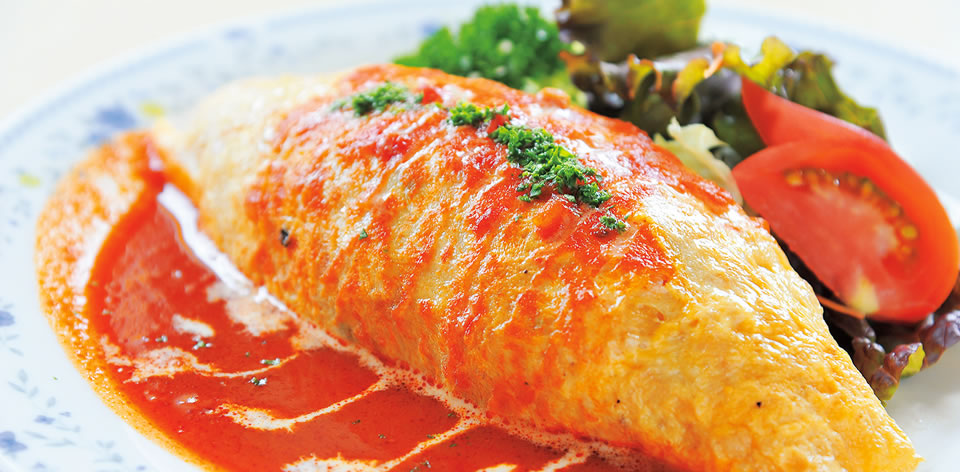 Gourmet club
Western-style restaurant where we can enjoy lunch while looking at Yachiyoza in business for 28 years. Exquisite omurice (850 yen) is quite popular with women.

Experience
We enjoy mysterious, fantastic time travel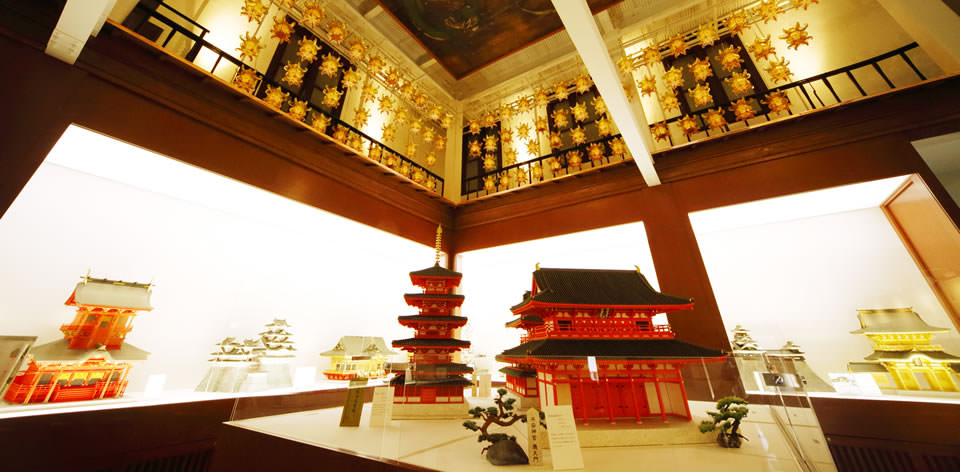 Yamaga Tourou Museum
Folk handicraft building that and "we see" "touches" and can enjoy the splendid skill of master of garden lantern. If put garden lantern which is surprisingly delicate, and is light on head; feeling is already garden lantern daughter.
As for the experience in memory for making mini-garden lantern by all means.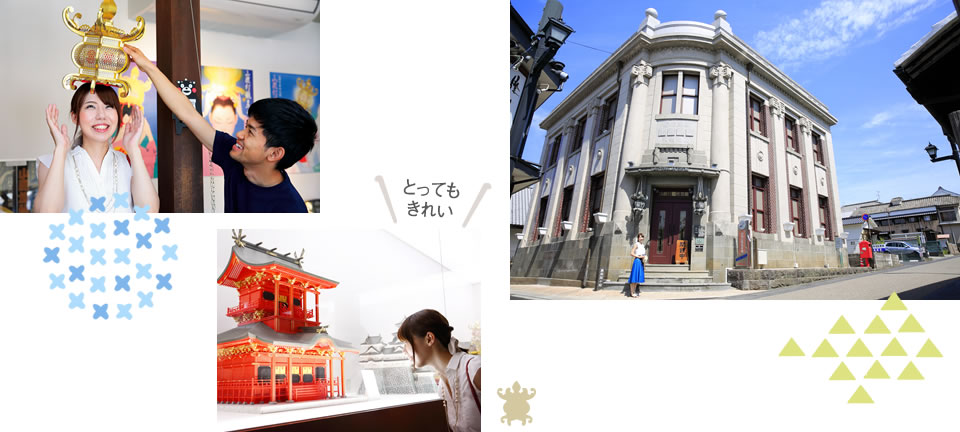 Cafe Time
When "switch" of heart wants to be off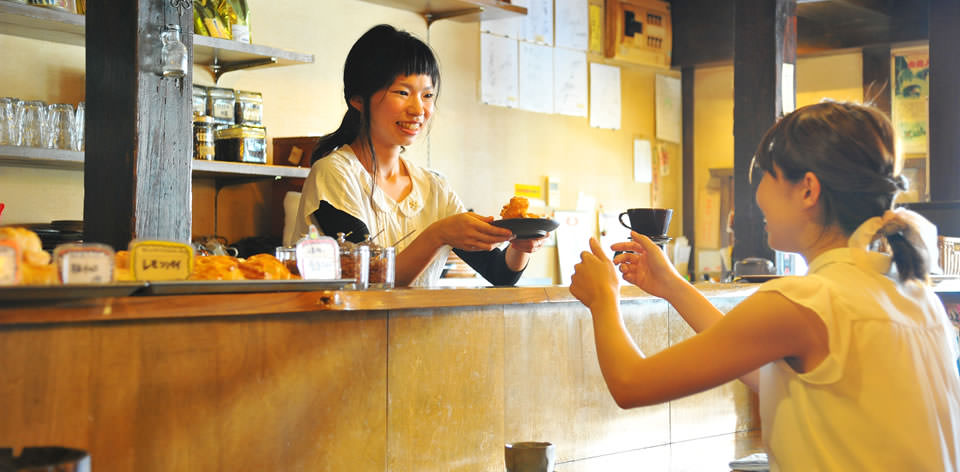 Home-roasted Tao café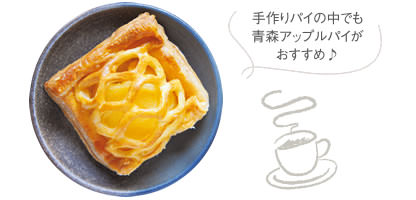 Discerning cafe which can thoroughly enjoy one cup which roasts own house from raw beans.
In having BUZEN highway in spite of being walk as takeout is possible as for Aomori apple pie (380 yen) of drawing card menu♪
Onsen Time
We want to drop in in the middle of walk♪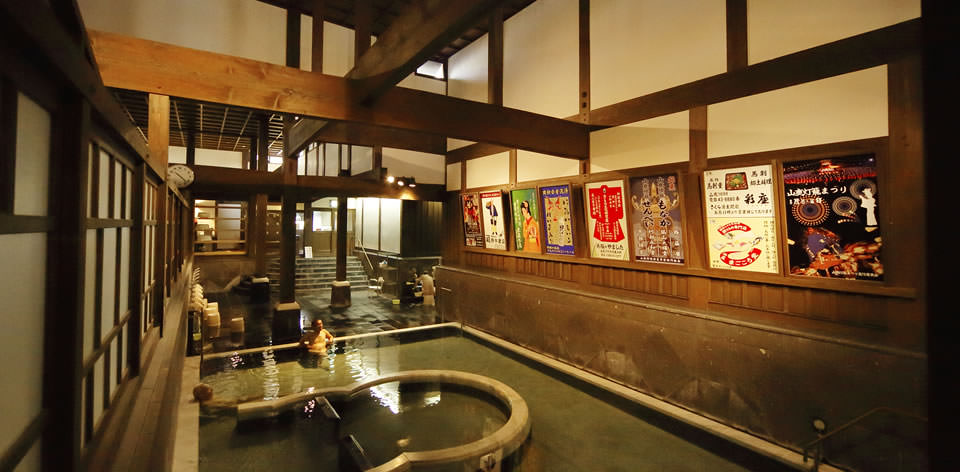 Sakura-yu
Hot spring which is located in the center of BUZEN highway which begins to totally spin time when "lotion" and declared melty spring quality are mellow.
History of the source must see "hot water of dragon" that image of ceiling gano dragon was reproduced for about 370 years.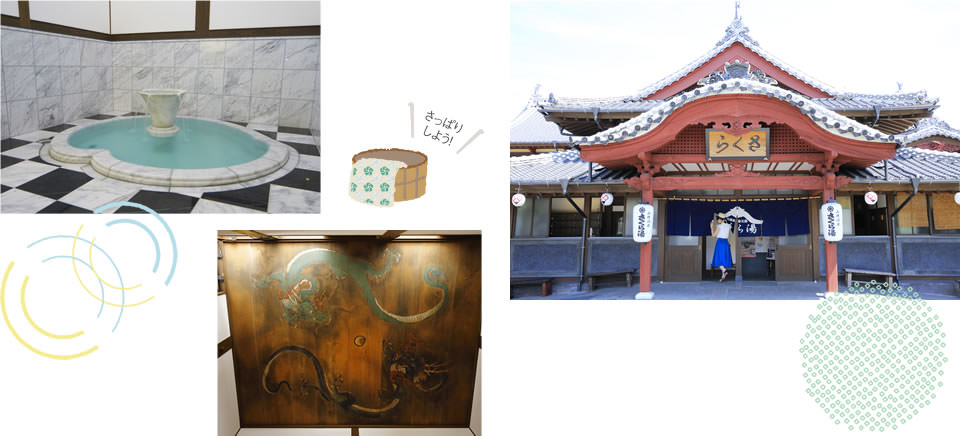 The Yamaga garden lantern Festival highlight
We want to enjoy event only by this day♪