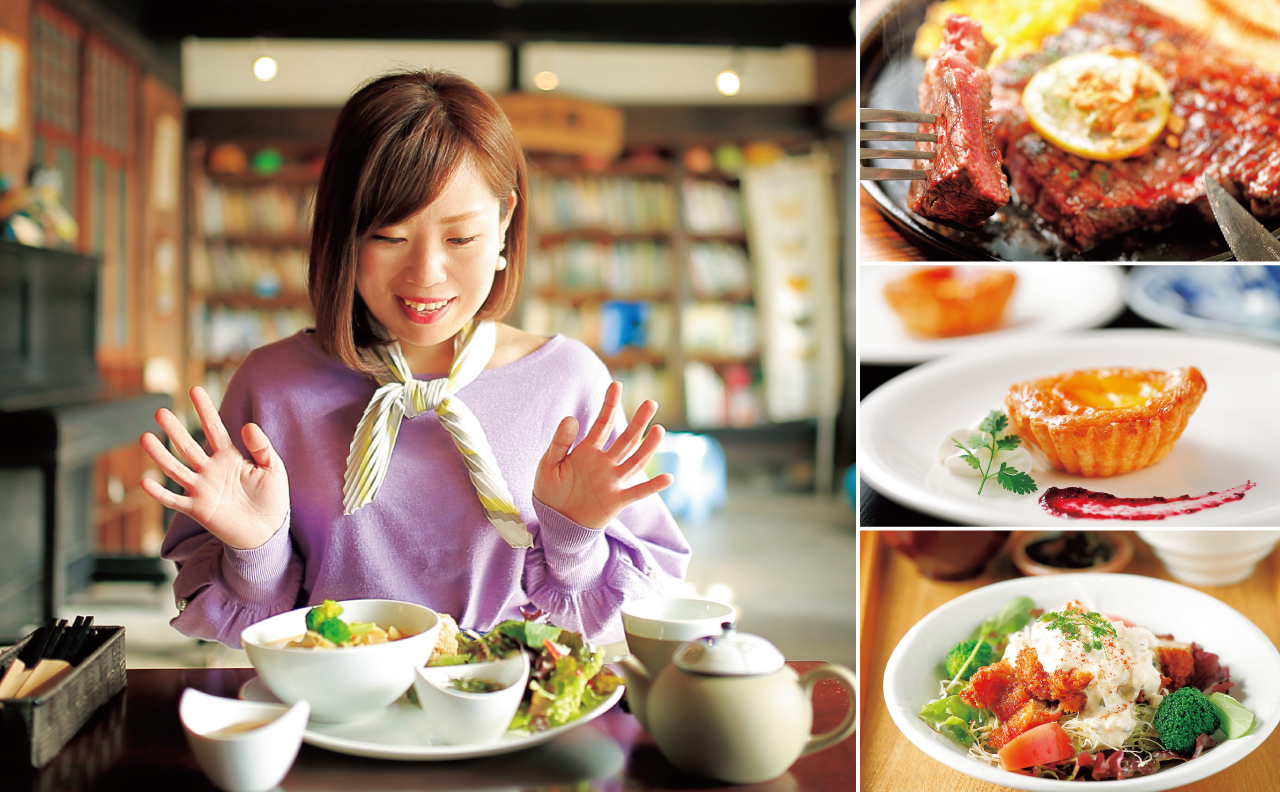 Is there shop which has not entered yet though we know?
Such a shop is usually good to rice, and it is attractive shop. We show such one house which your favorite is surely found in this time.
STAND fortune basket
National brand sake in a row. New sense stands bar of Yamaga.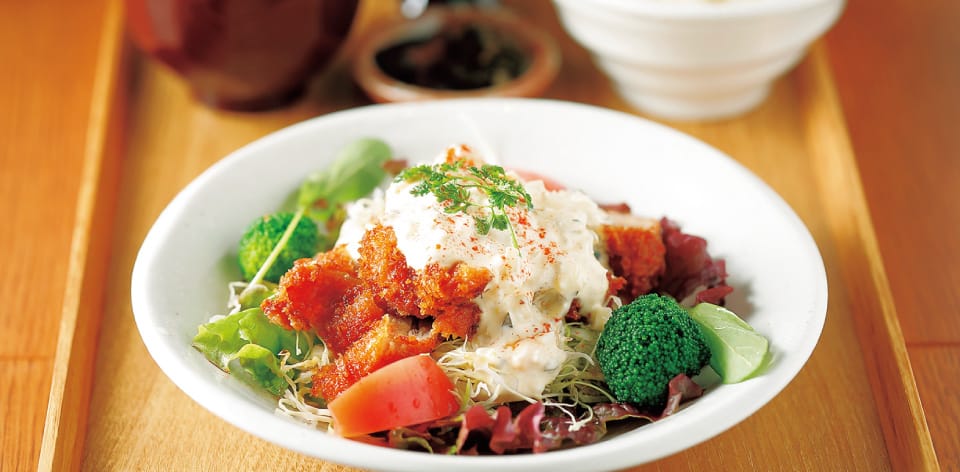 Noren big in the pure white appearance to get a lot of looks conspicuously. Refined space where anyone stops opens in Yamaga. It is attracted by profundity of sake, and, for 20 years, storekeeper with Japanese, Western, and Chinese style study provides dishes which are correct to 40 kinds or more sake which we selected by oneself and liquor. With discerning open kitchen and open feeling blow, and interior full of designs including the stands table of just right height invites to non-daily life.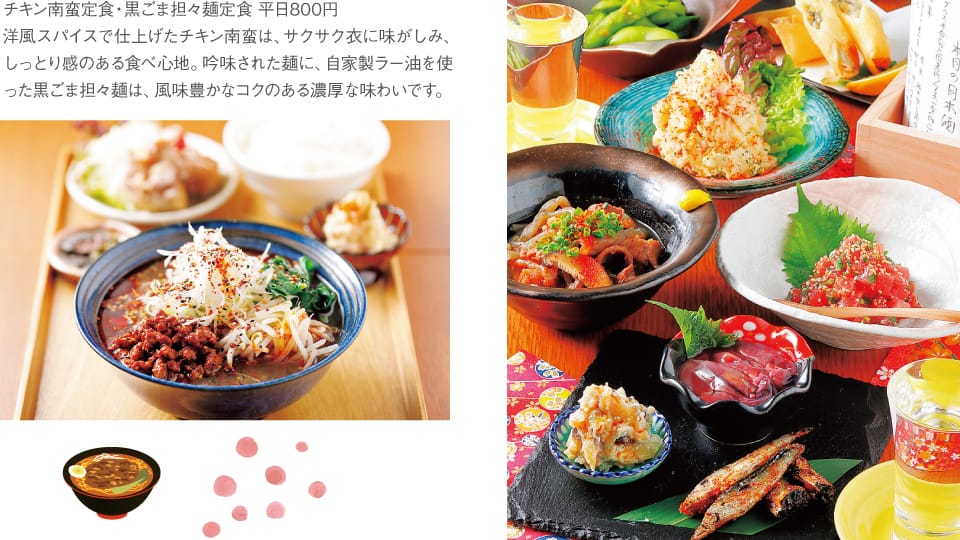 METRO CAFE
More than 180 years old. A gentle time to feel to be main building of rice dealer who ever prospered.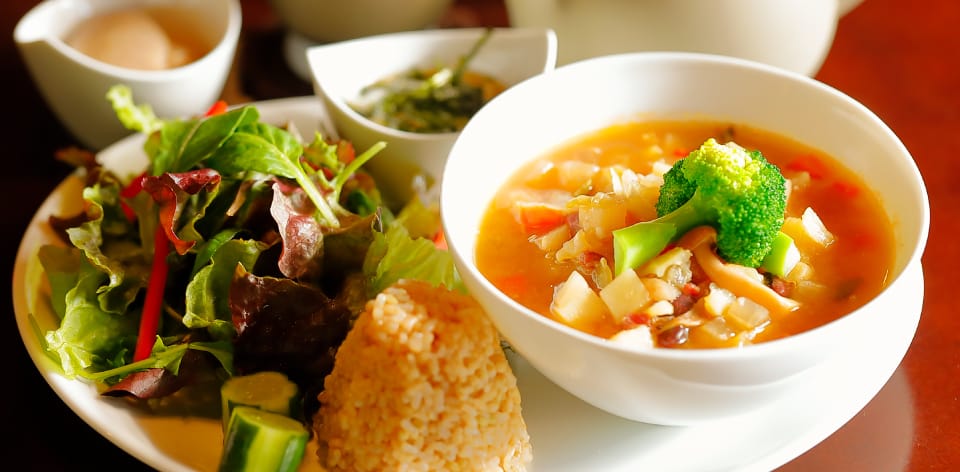 It is the collection of books more than 2,000 that jumps into eyes at the very beginning when we enter shop. In store part of storehouse of "ten*" of Yoshida brewing place that ever prospered along the way, beam of extensive earthen floor and ceiling leaves feature at the time here. They are particular about local ingredients without using additive as much as possible, and handmade sweets and dishes using thing of the ground are shops of relief with children.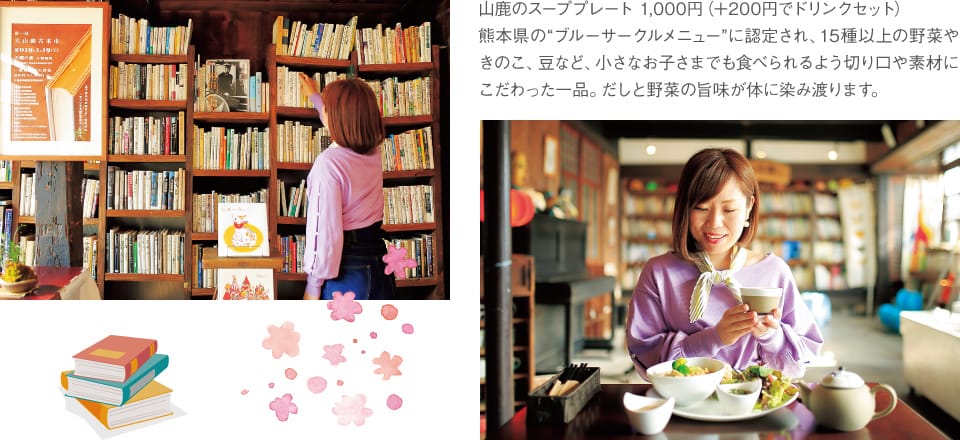 Cafe tantaa
From business to usual times errand. With world coffee.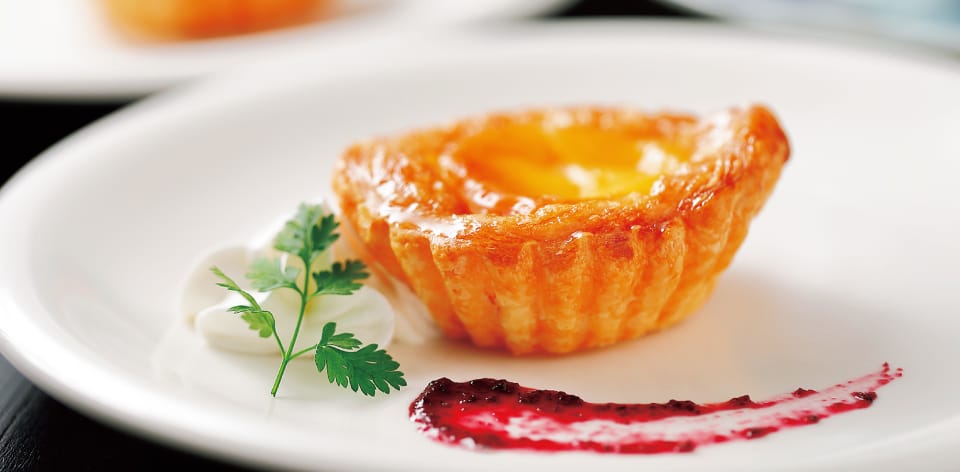 tantaa is dim sum "egg tart" of Chinese food. Coffee taking pride in opening in July, 2018, and preparing type in Yamaga most is always nine kinds. Advantageous one coin curry lunch is popular. As we have copier always ready, the use as meeting room for rent is possible, too. It is wonderful cafe that thought having a gentle storekeeper to "want you to relax" was jam-packed.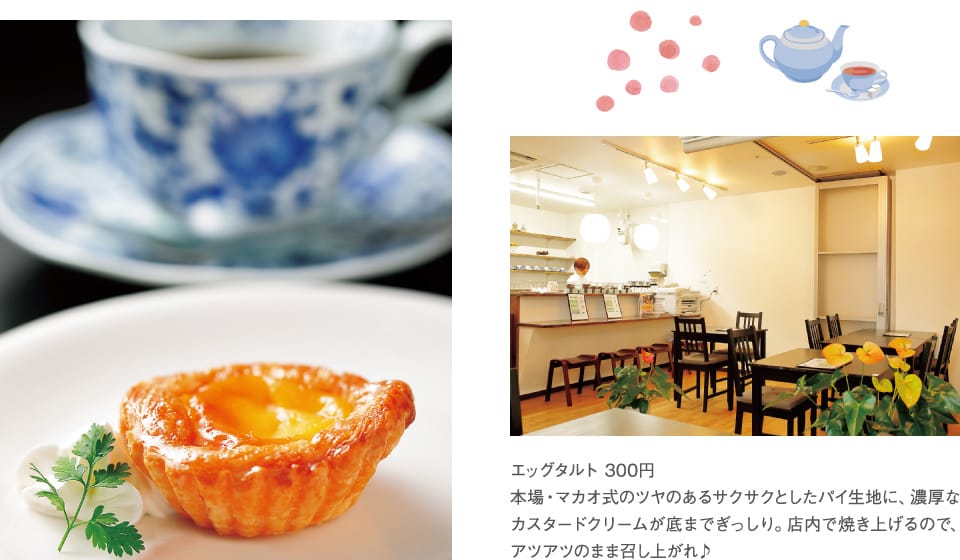 Misonikomi Udon 1,000 style
Misonikomi Udon authentic in one room of old folk house of 70 years old.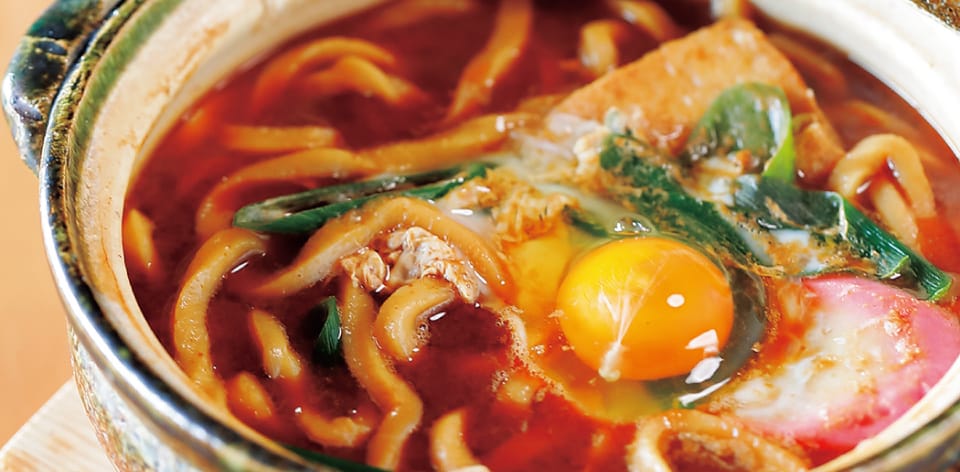 Store specializing in Misonikomi Udon which is rare in the prefecture. When we did office worker in Nagoya, we are impressed by the taste and we repeat studies by self-education and pursue taste. Menu only as for Misonikomi Udon set meal set. It is the orthodox school using Hatcho miso of Nagoya to handmade noodles using wheat flour of Sanuki. As we are managed alone, prior inquiry is recommended to visit.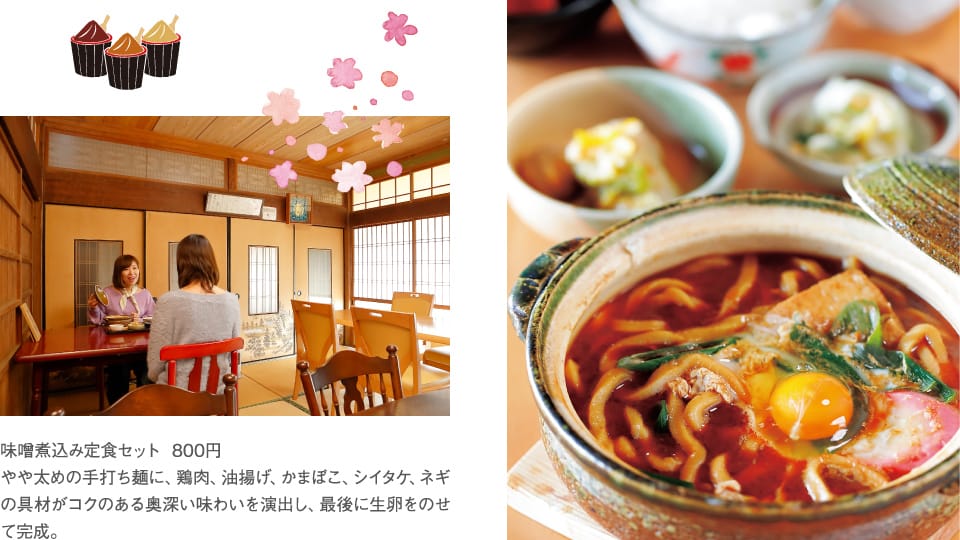 Okonomiyaki, Yakisoba TAMAYAN (tamayan)
Okonomiyaki person of the butcher shop direct management? We thoroughly enjoy super cost performance meat to enjoy by the five senses.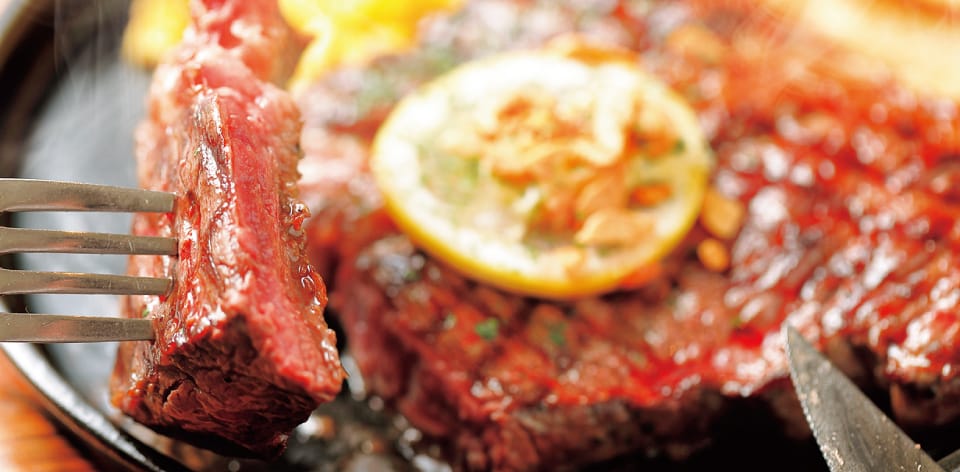 notamayan full in spite of weekdays as for the noon. It is butcher's shop direct management Nara prime beef from US and to be able to eat Kumamoto Japanese black beef "sum king" approximately 30% of the market price cheaply. Banquet with up to 30 seems to be possible in detached room which we founded, too. Of course try okonomiyaki advocating to signboard to plentiful yam by all means as it is one article of feelings that we are glad for own house blend powder and tapioca, woman including fair skin ingredient pork which is included a lot.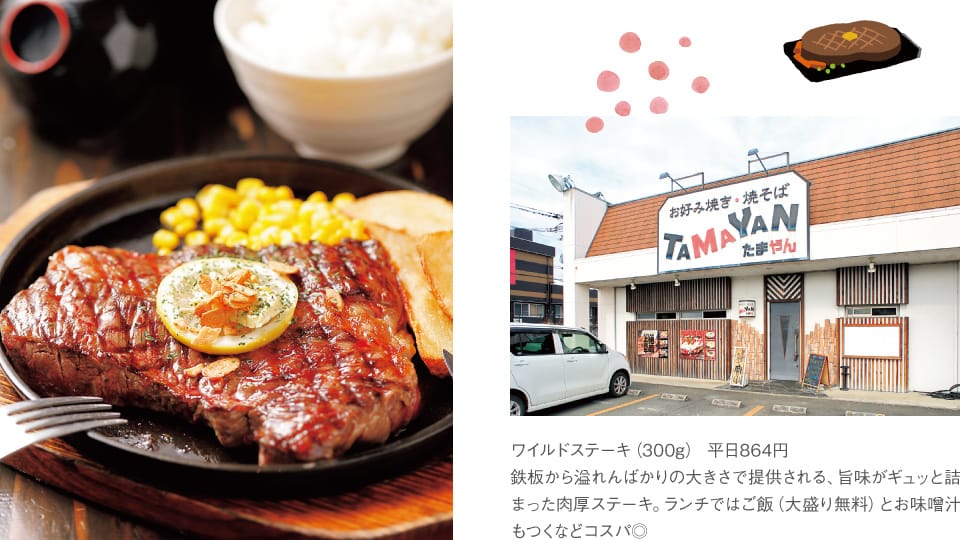 Hinoki shop
Lunch provider same for 20 years loved by local people.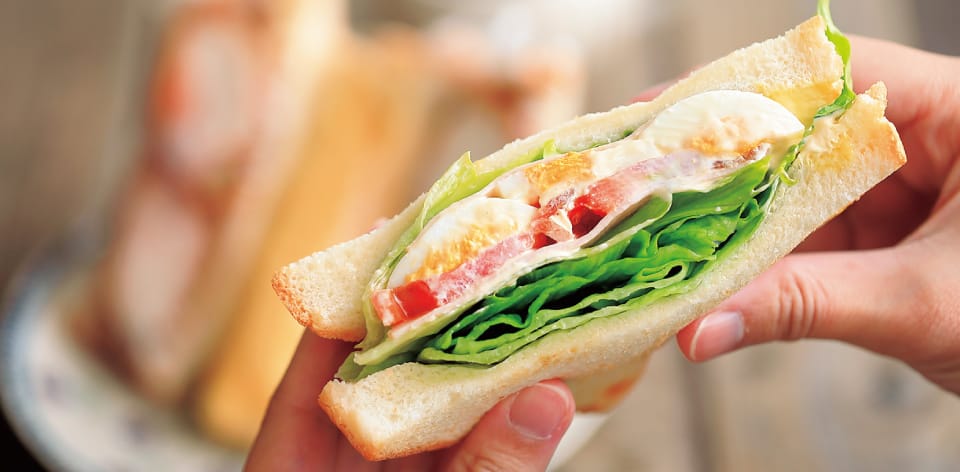 Receive coverage of TV station, is lunch provider to the people in the know. We provide all with handicraft commencing with the training from 1:00 at midnight. Lunch which is boryumi which can purchase from 390 yen what 30 kinds or more! We delivered in stand of high school and said that it was saying "smile of children is source of the best spirit" with wonderful smile. As is sold out around 11:00, for breakfast of trip by all means.