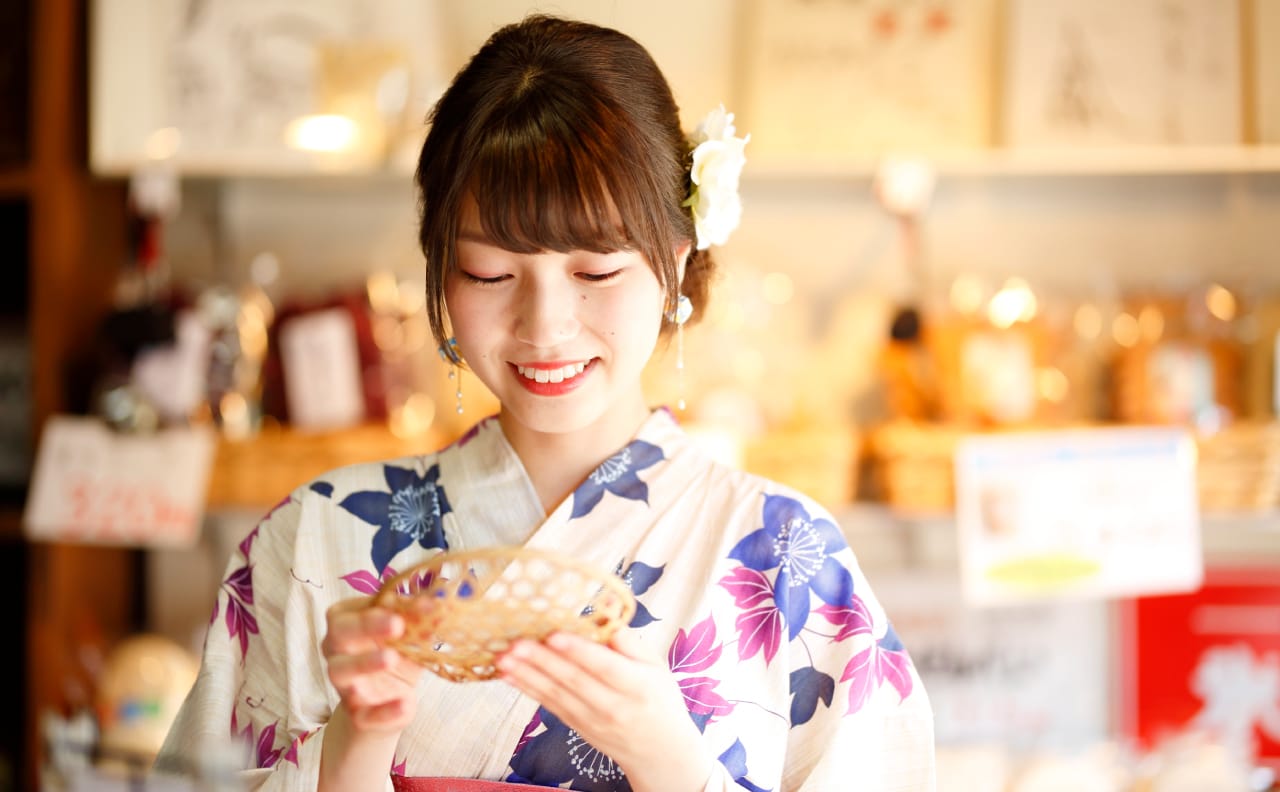 Downtown area main gate district of BUZEN highway.
It prospers for a long time as distribution center of rice and introduces special town walk "tour of KOMEKOMESOUMON" to be able to enjoy this way where good old cityscape of townspeople's houses remains.
As it is popular tour that can conflict with Instagram spot and history of rice, visit with yukata by all means♪
"Tour of KOMEKOMESOUMON" guidance
From sake brewery, miso granary, the U.S. storehouse to kosenji about 200m (about one hour)
Participation fee

600 yen (with souvenir)

Absent

Wednesday, 8/14-17, New Year holidays (we can observe barn Main Store, sake brewing of TIYONOSONO, senbei studio each)

Meeting place

Barn Main Store

Parking lot

Sake brewing of TIYONOSONO parking lot

Sponsorship

Downtown area main gate society

Application

Tourism association of Yamaga hot springs TEL.0968-43-2952
※We would like application by the day before tour participation (as for the cancellation by the day before. On the day cancellation will have 50% of entrance fees)
※We may not observe on account of season and others partly.
※Turn of shop turning around may be changed by the number of people on tour.
Barn Main Store
Ricemalt which protects the traditional manufacturing method, and continues with product which is full of koujino flavor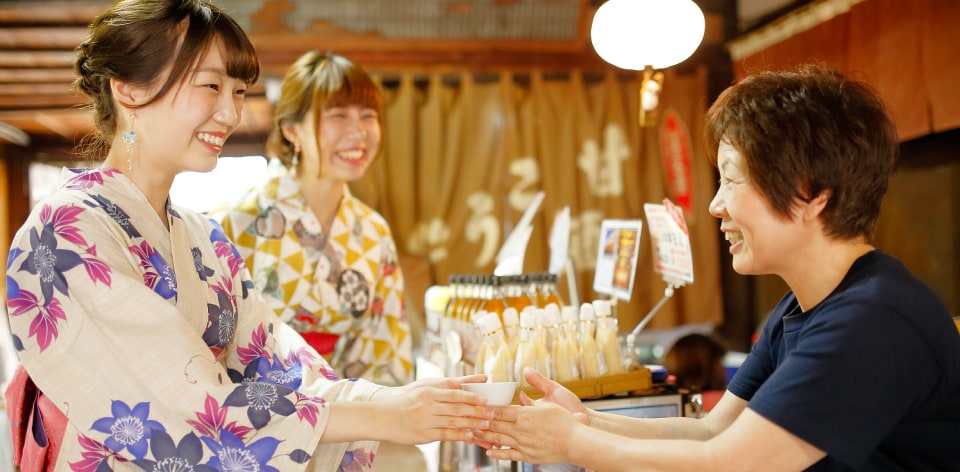 Ricemalt person that beginning of tour protects the traditional manufacturing method.
We learn history of the U.S. ricemalt from smart talk.
Well-established ricemalt person founded in Edo Tenpo era annual (1830) that the eighth generation and the ninth generation run now. The labor and time or figure tradition-like manufacturing method is valued using room lids and we laugh and give a lecture on love to the ricemalt and history of way by smart talk that there is at the early stages of tour. Historical building of long and narrow place-style is must-see, too. Amazake ice which grain of ricemalt entered is popular.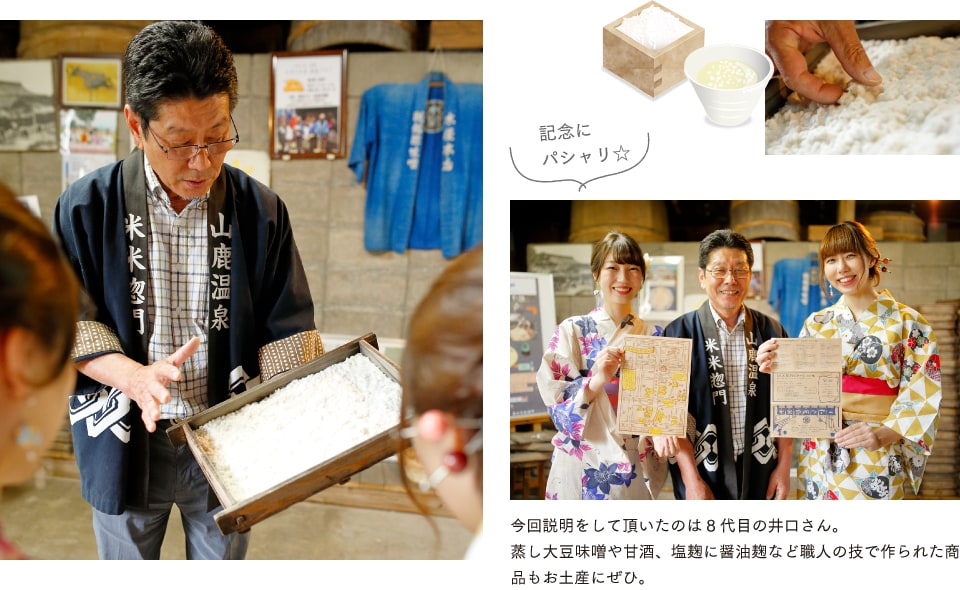 Sake brewing of TIYONOSONO
Pioneer of making pure mijiu which led other storehouses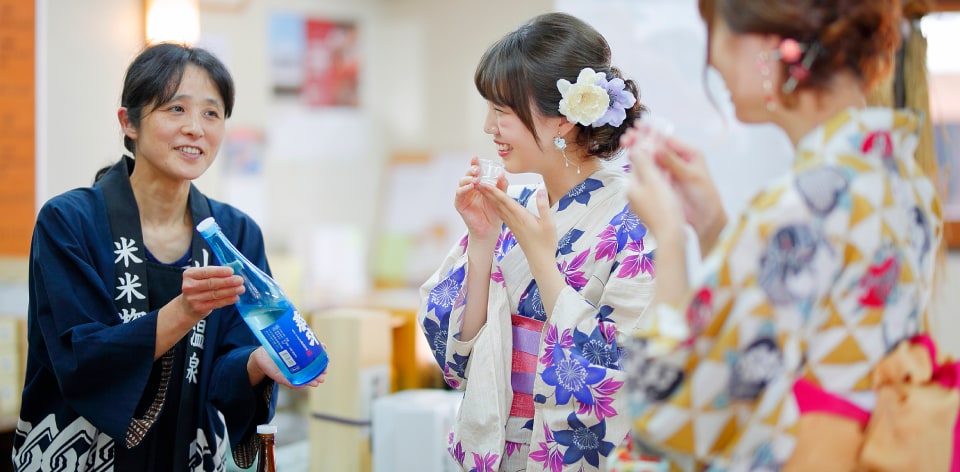 In storehouse of master hand to museum where big sake barrel meets at of making pure mijiu as for the sampling thyme♪
Sake brewery which was wholesale rice dealer before the Meiji era. There is not person whom even Kumamoto does not know as pioneer of pure mijiu and is popular. After, at antique museum clogged up of history, having heard water and story of rice, sampling thyme of fun! As there is stand, it is available immediately.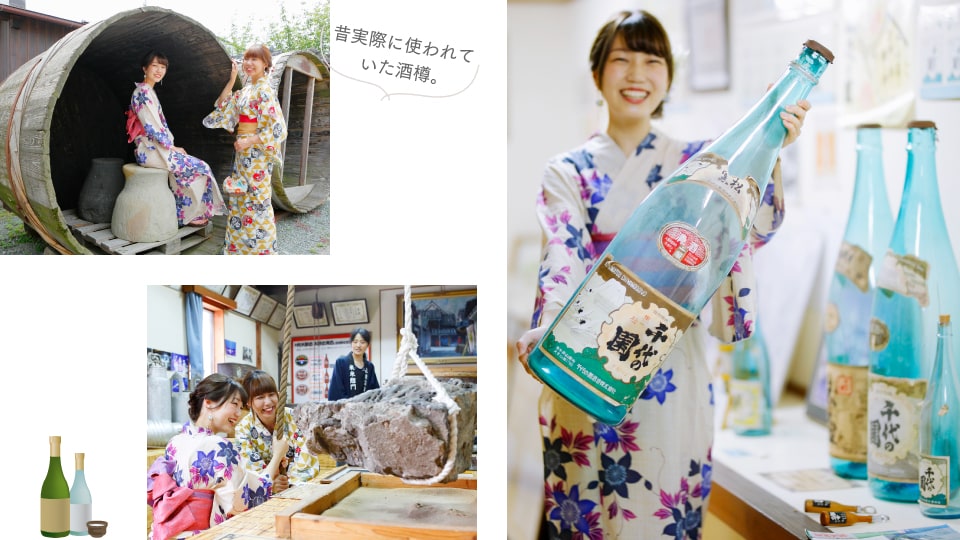 kosenji
Temple with storehouse for keeping the Buddhist scripture where we put all the Buddhist sutras that sect changing room of business magnate cost pittance in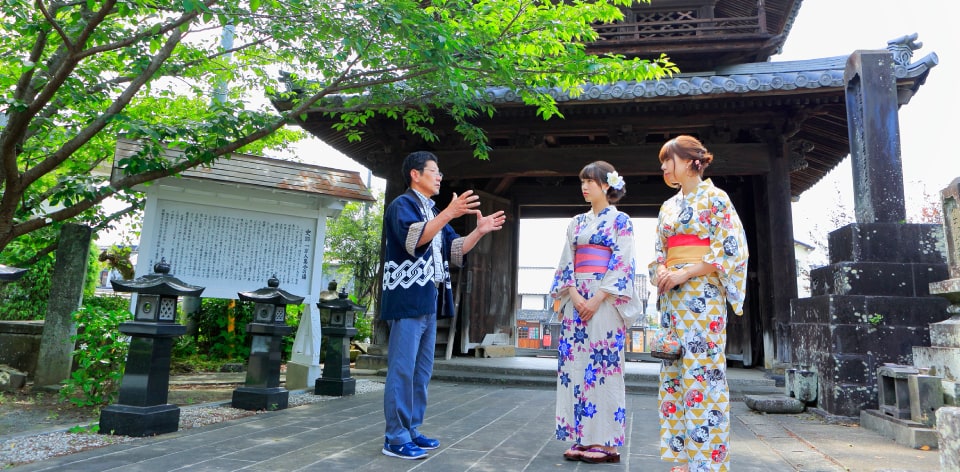 Historical temple which holds the cherry blossoms gate made with wood which remained in the case of Kumamoto-jo Castle construction of a castle 400 years ago.
The 1578 (Tensho 6) foundation. There is storehouse for keeping the Buddhist scripture where put all the Buddhist sutras which sect changing room of business magnate had oblation of in wholesale rice dealer in the Edo era in in the precincts, here story concerning "rice"…. It seemed to be at this temple which often appeared on stage of history, southwest position of 1877 (Meiji 10) in field hospital of *gun.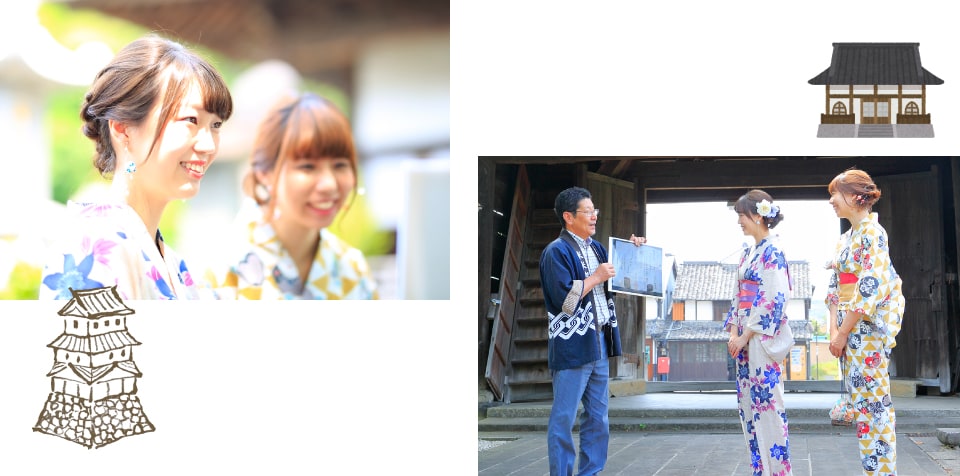 Senbei studio
Homemade senbei shop that grilled senbei experience was particular about the delightful carefully selected subject matter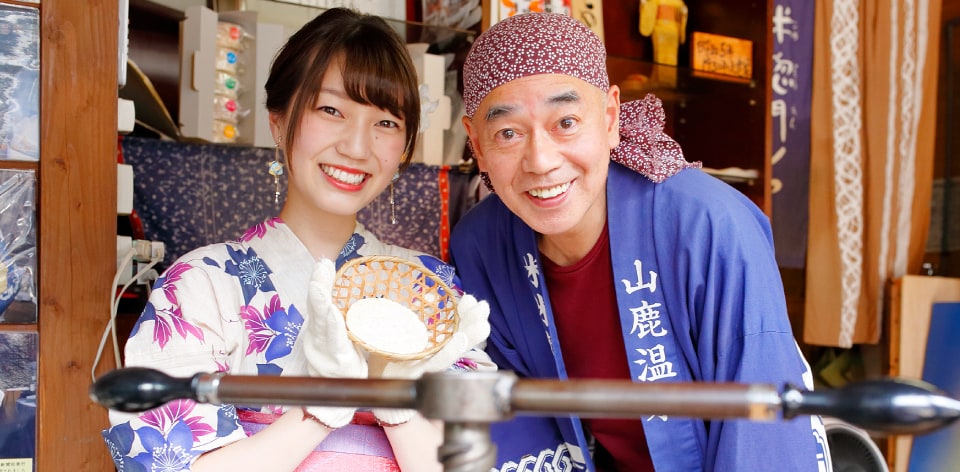 We experience impression of hand baking by exclusive kiln one by one! As for the visitor of foreigner handmade senbei of delight.
Homemade senbei person which was particular about rice from Kumamoto and high quality natural salt selected carefully. Five kinds of taste such as prawns, salt, seaweed is masts as souvenir. In experience, we bake while pressuring at 250 degrees for about two seconds. The U.S. senbei that texture that did quickly is unbearable by all means.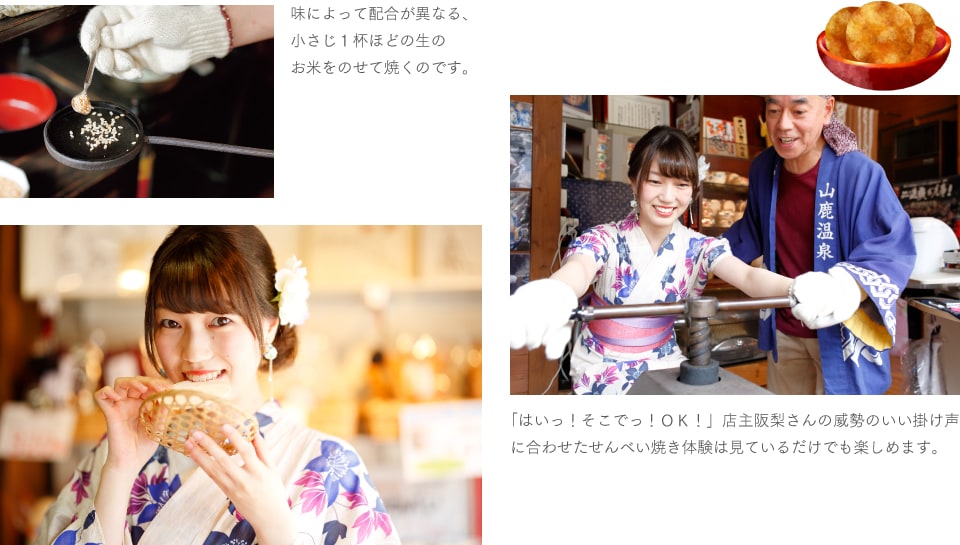 Italian & yogararara ♪ Cafe
With cup which designed main gate tour as for the takeout coffee.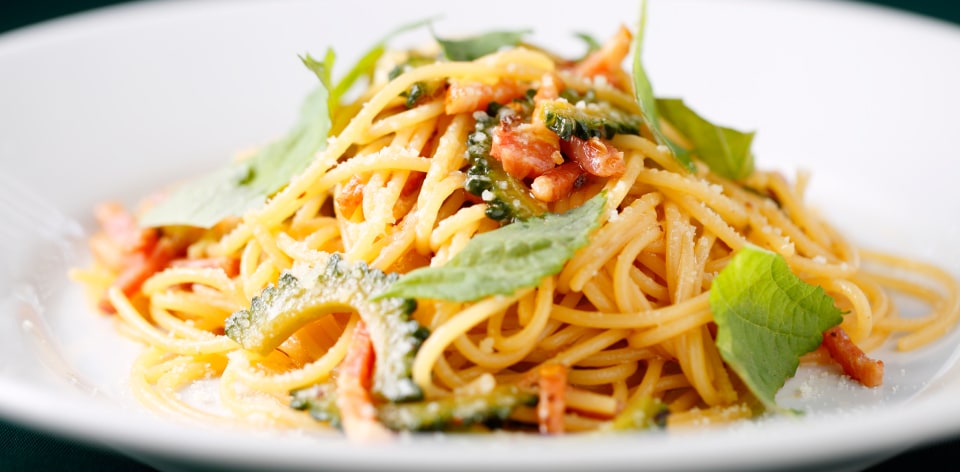 Peperoncino of soy sauce with ricemalt for a limited time in old folk house Italians after tour.
After having fully enjoyed by tour, to old folk house Italian who is popular in hometown. In shop which big beam is characterized by, a lot of musical instruments of JAZZ which owner likes are displayed and enjoy a nostalgic time. yoga classroom of wife seems to be added to 2F, too.